Since Christmas is just around the corner and people are still having trouble getting their hands on a Playstation 5; I thought I would give some Playstation 4 game recommendations, just in case anyone was looking to get a PS4 for Christmas or if someone was looking for a gift idea for a PS4 gamer.
Before we dive into the games, I just wanted to establish a couple of things. Firstly, all of the games I am recommending can be found on Amazon.co.uk. This way, if anyone who is not familiar with games is looking, they can easily buy it. This does mean there won't be any niche games, but I'll try and throw in some lesser known titles. Also, these are games that I have played either on PS4 or another platform, so you know that I have experienced the games I am recommending. OK, enough of my waffling, let's take a look at the games!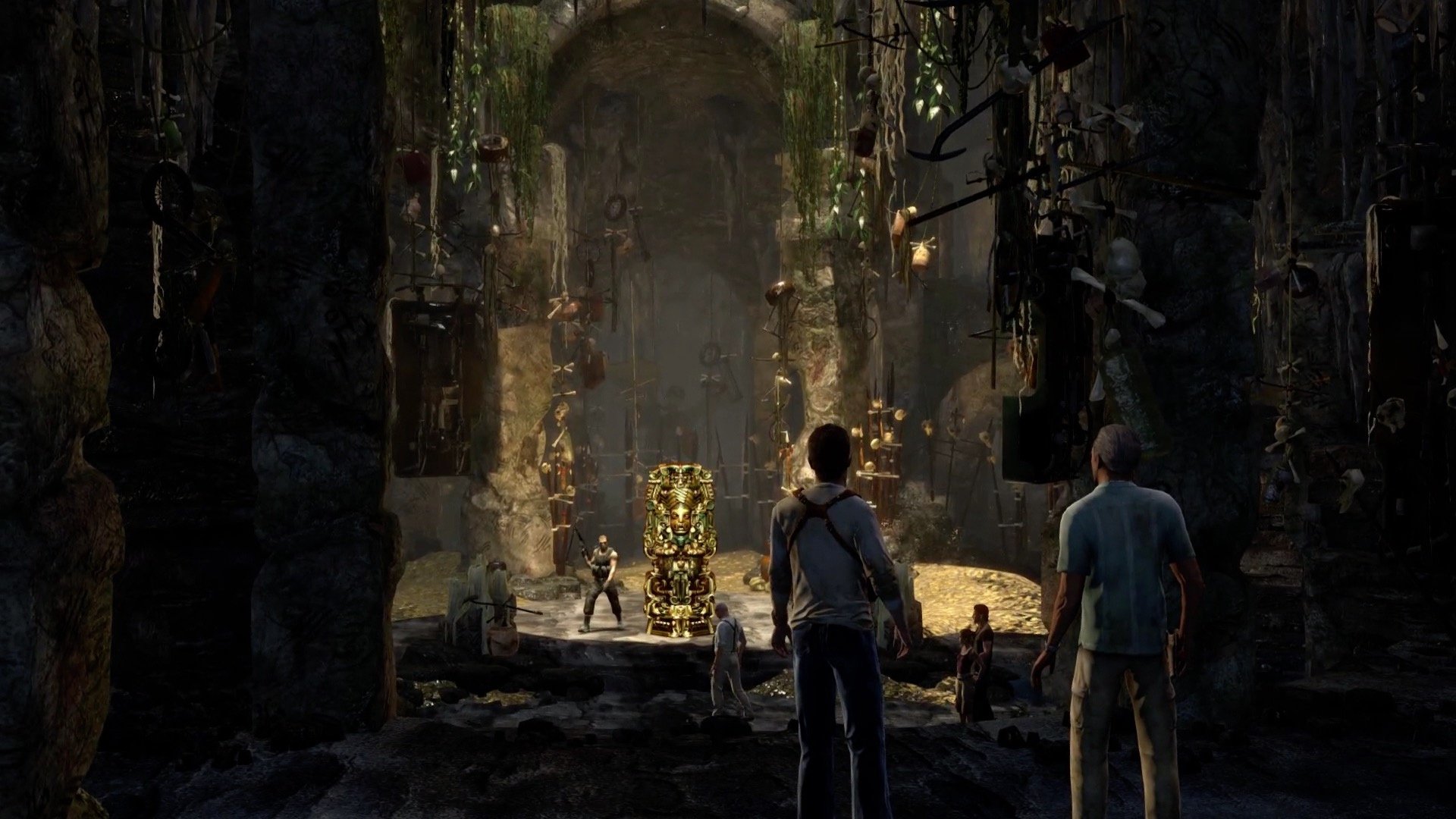 OK, let's start off with some Playstation exclusive titles- or at least originally were Playstation exclusives. One of the biggest series on the PS4 is the Uncharted series. Think Tomb Raider meets Indiana Jones and you have a good idea of what this series is about. There are five games released: Uncharted: The Nathan Drake Collection which is a collection of the first three games on the series; Uncharted 4: A Thief's End – the final game in the Nathan Drake story and Uncharted: Lost Legacy, a spin off title which focuses on two of the side characters. In all of these games you play treasure hunters who are seeking various lost artifacts and are usually competing against some rival. All three of these games can be bought physically quite cheaply and offer a lot of gaming for your money. They were also developed by Naughty Dog, a solid developer studio who release well made games.
Speaking of Naughty Dog, it would be wrong of me to not mention their other big hits on Playstation 4: The Last of Us Remastered and The Last of Us Part II. Now, I will say I've only played the first of their post apocalyptic zombie games, but I found it to be an incredibly moving and well written story. The Last of Us Remastered also comes with the DLC so it is the complete package. If the person you are buying for has never played the first The Last of Us game, then you should buy that first as the second game is directly linked to it. I will also add that the sequel is controversial amongst fans of the first game, as there are a couple of creative choices that upset some fans. Again, Naughty Dog demonstrates how well they are able to craft a great story with interesting characters with these two games.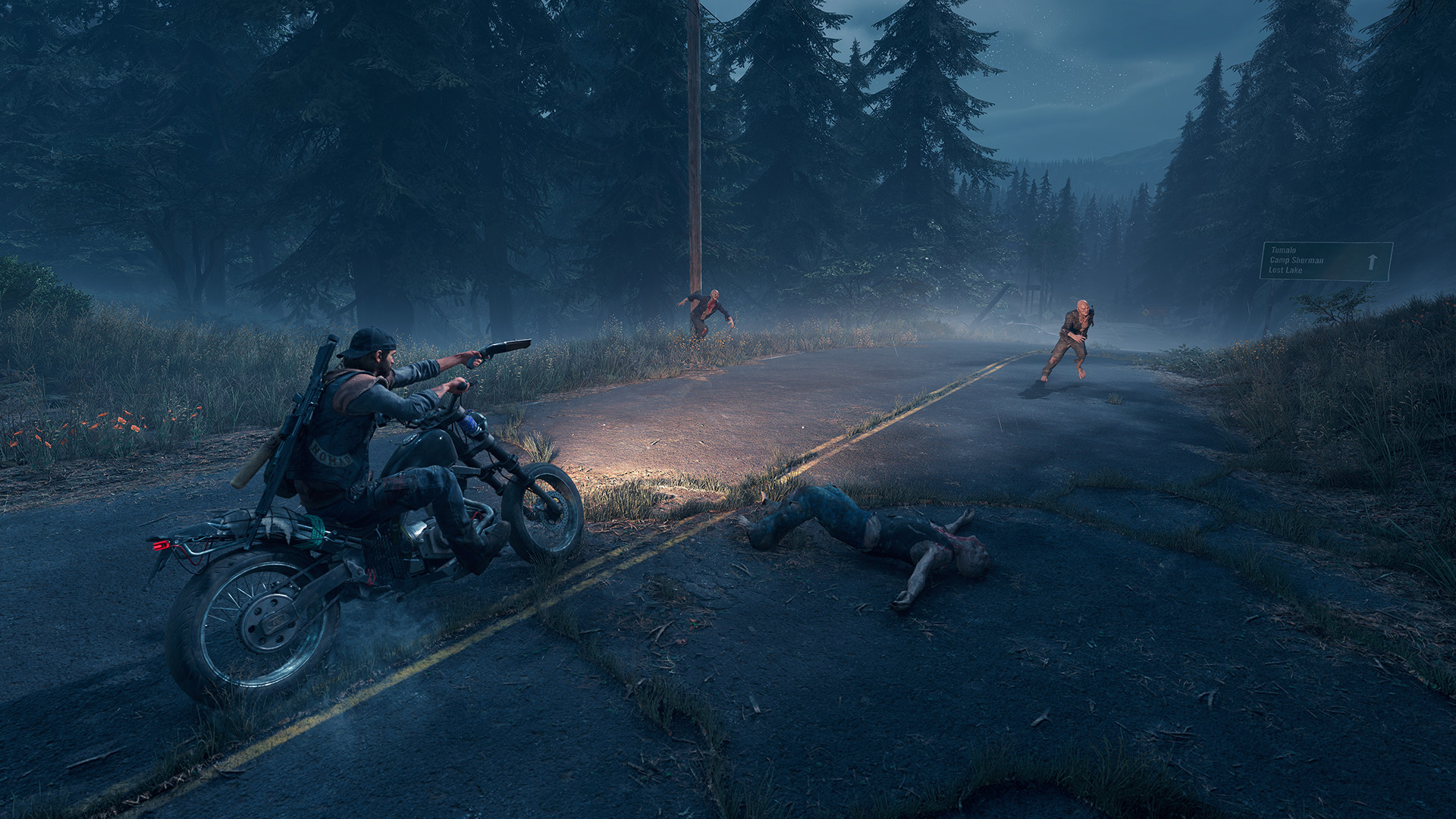 Sticking with the zombie theme, I promise this won't be a list full of zombie titles, let me mention Days Gone– an open world adventure game set in a post apocalyptic Oregon. The player takes on the role of Deacon St. John, a biker trying to survive in a world filled with zombie hordes. Days Gone did not achieve the same success as other PS4 exclusives, but I found it to be a fun experience that offered a lot of gameplay. If the person you are buying for enjoys open world games then Days Gone may offer them a new world to explore.
Let's move on to superheroes, as there are a couple of titles for the PS4 that will appeal to the superhero fans out there. The first one, developed by Insomniac Games, is Marvel's Spider-man. As the title suggests, the player gets to become Peter Parker/Spider-Man and try to fight crime in New York. I will say that the combat and the web slinging through the city is incredible and some of the best Spider-man gameplay I've experienced. If you buy the Game of the Year edition, all of the DLC is included as well.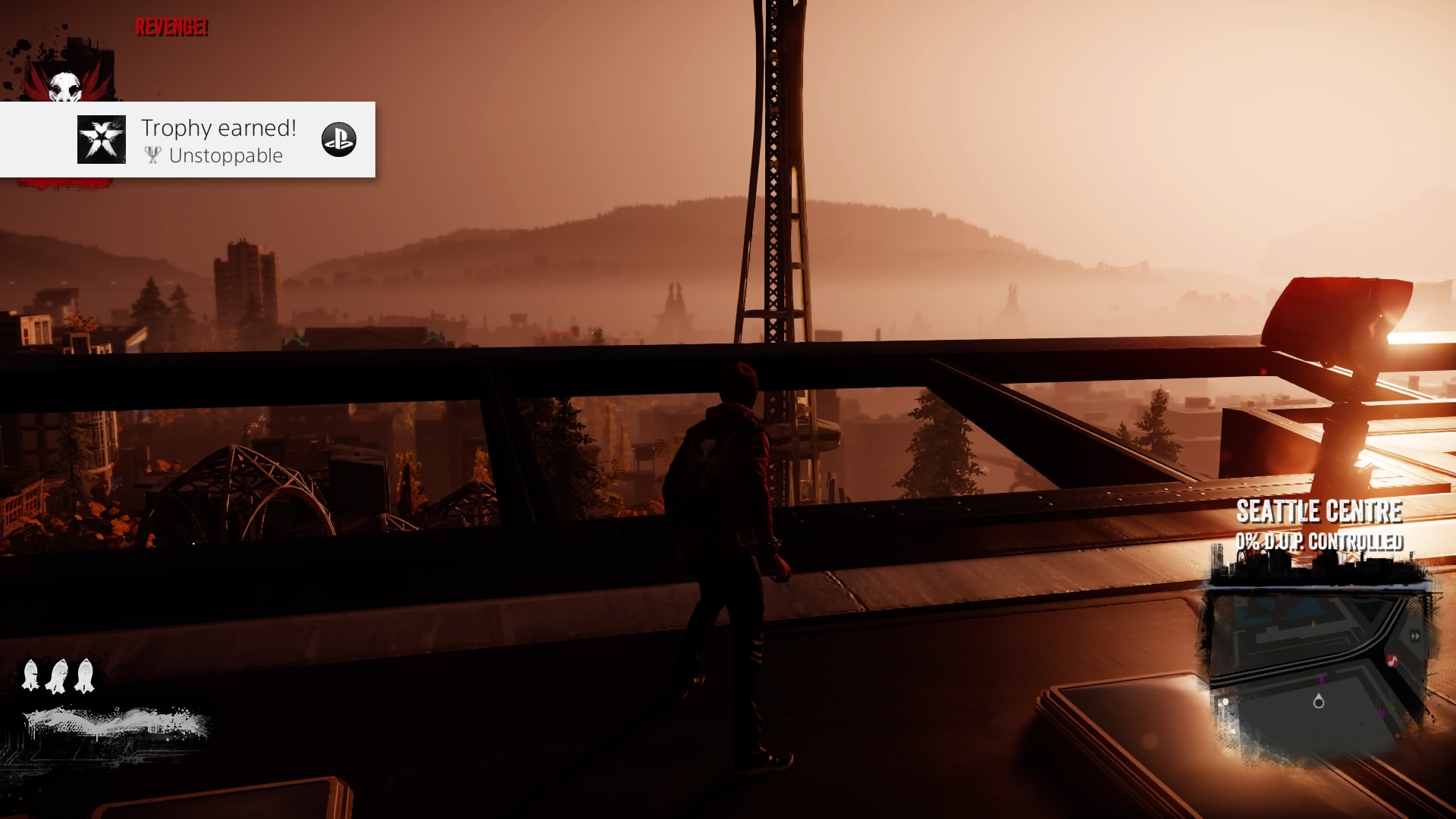 There are two more superhero themed games for PS4: inFamous: Second Son and inFamous: First Light. In Second Son, you play as Delsin, a rebellious young man who discovers he has superhero abilities and must decide whether to use them for good or evil. First Light is a sequel to Second Son in which you get to play as Fetch, a young woman hunted for her powers. Both of these games will appeal to anyone who is a fan of the X-Men series. I will say running around Seattle and using either Delsin's or Fetch's powers was a lot of fun but I will add that both of these games are a little short and can be finished in around ten to fifteen hours.
OK, let's move onto some collections of games, as these offer a lot of value for money as these titles collate a number of older games onto one disc. The first one I want to talk about is Assassin's Creed: The Ezio Collection. I will make no secret of the fact that I love the Assassin's Creed series and Ezio's story is arguably the best in the series. The Ezio Collection includes all of the games in the Ezio trilogy: Assassin's CReed 2, Assassin's Creed: Brotherhood and Assassin's Creed: Brotherhood. In the Assassin's Creed games, you will get to go back in time and take control of an Assassin as they try and keep the world free from Templar control. All three of these Assassin's Creed games are just great adventure games and will offer a lot of gameplay.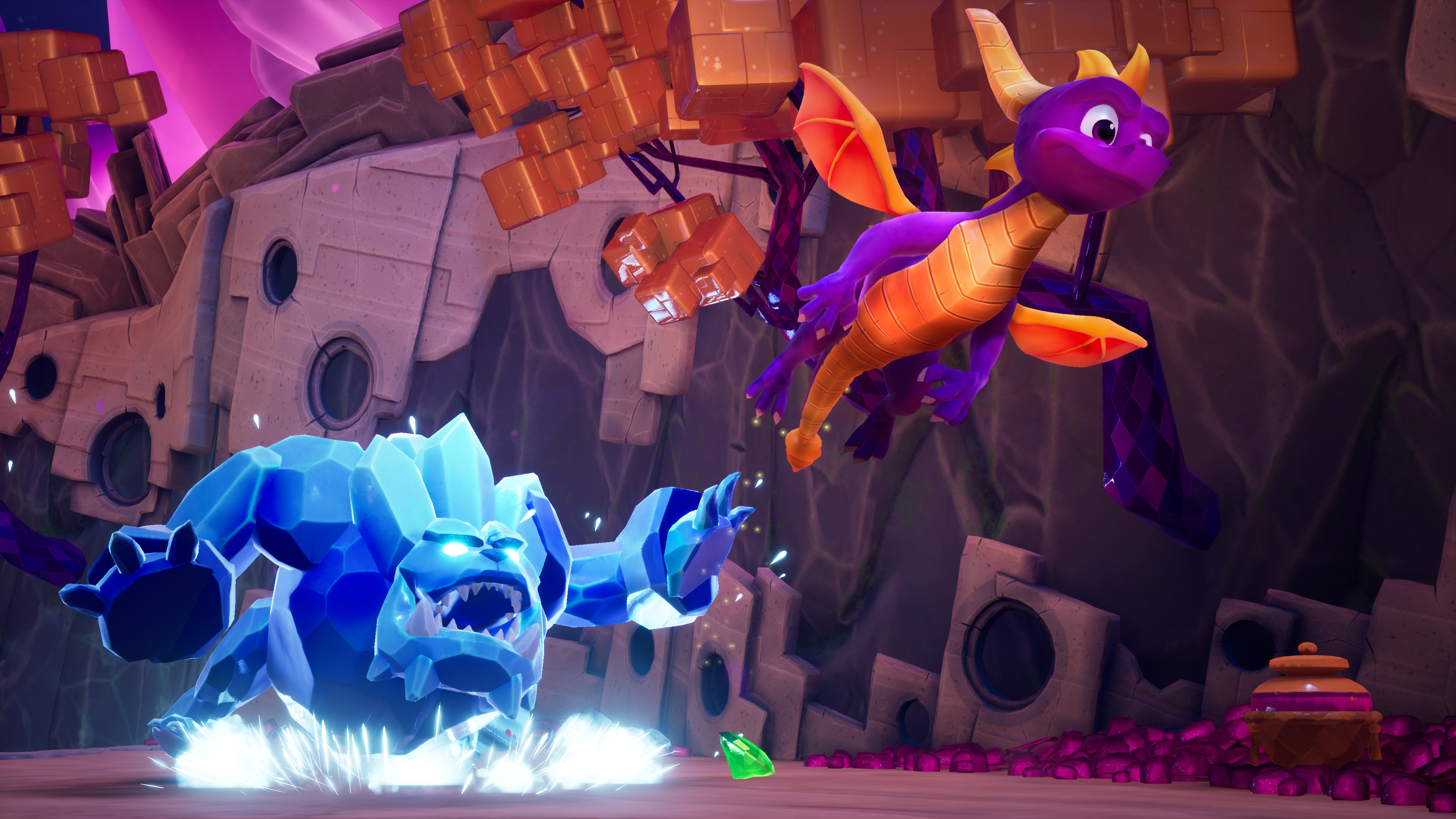 Let's stick with trilogies for the time being and let's talk about Spyro: Reignited Trilogy. This is a collection of the first three Spyro games, that were originally released on the Playstation One but have been remastered in this collection. In each of the games, you get to control Spyro, a young dragon who has to defeat various villains and collect various collectibles in order to save the day. These games are rather charming and would be the perfect gift for a younger gamer or someone who wants to relive the fun of the older Spyro games.
The final trilogy of games I want to recommend is Crash Bandicoot N. Sane Trilogy. Like with Spyro: Reignited Trilogy, this collection of Crash Bandicoot games collate the first three Crash Bandicoot games, which were also released originally on the PS1. I will say, unlike Spyro, the Crash Bandicoot games are much harder platformers and I recommend only to fans of platformer games.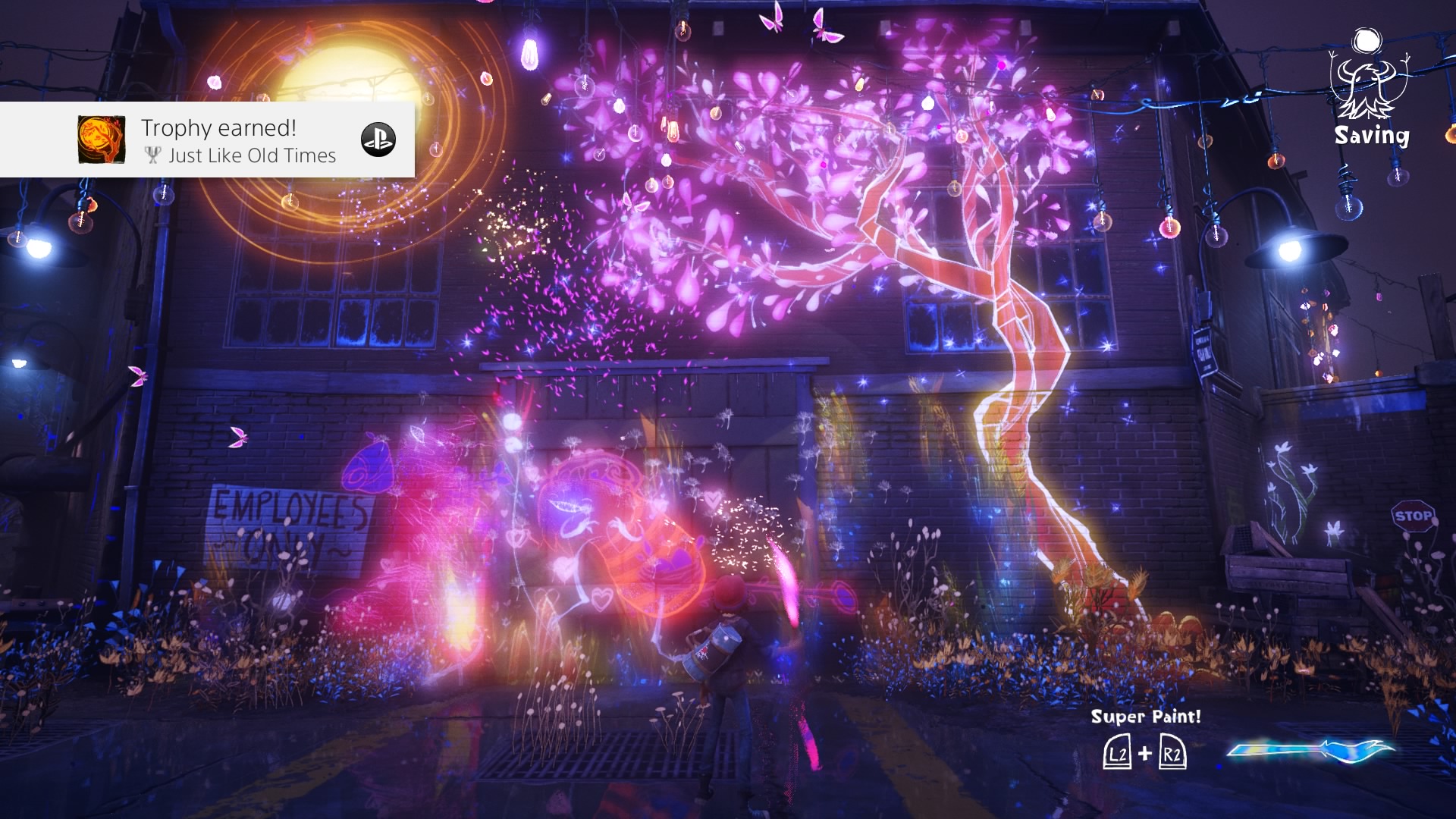 OK, let's talk about another PS4 exclusive that has a great story and interesting art style, Concrete Genie. In this game, you play as Ash, a young boy who is given the ability to bring his art to life. With his new found ability, Ash decides to bring some colour back to his town. Concrete Genie is rather unique, as much of its gameplay is about creating art and bringing it to life rather than killing things. This is another game that is great for a younger player but to be honest, I had such a great time with it that most players will find the story and gameplay interesting.
Let's stay with the more laid back games and now I'm going to recommend Stardew Valley. In this game, you have inherited your grandfather's farm and it is up to you to restore it to its former glory. Along the way, you will make friends with the locals, take part in seasonal events and explore the valley. Stardew Valley is a game that I just keep coming back to. It is full of charm and it offers a lot of freedom for the player to do what they want whether it is create their dream farm, explore the monster filled mines or spend their days fishing. Stardew Valley is a great game for someone who isn't as interested in the more violent games. If you are prepared to spend a little more money, you can get a Collector's Edition, which includes a few physical items like a soundtrack and poster.
It would be remiss of me if I did not recommend one of the most popular roleplaying games on the PS4, The Elder Scrolls V: Skyrim. In Skyrim, the player is a legendary hero called the Dragonborn who must save the land of Skyrim from the returning dragons. Skyrim was originally released ten years ago but even today it has players still playing it because there is so much content in the game. I've played the game since it was first released and there are still some things I haven't experienced! I will advise you probably want to check, if you are buying for another person, as a lot of people already own Skyrim.
I have one more game to recommend, this time it is a co-op game that would be great fun on Christmas day for the family to play. The game is called Overcooked! And in the game, the players are chefs trying to work together to cook the meals. It may sound simple but you will be cooking in some usual locations, which will offer some unique challenges. This is a great little game filled with chaotic energy that is easy to learn, making it perfect for people who aren't as experienced with playing video games.
And we reached the end of my PS4 games recommendations for Christmas gifts! I hope you found this useful and may have given you a couple of ideas. There are a lot of games for the PS4 and I have only scratched the surface, so if anyone reading has a recommendation, please put it down in the comments. I'm planning on doing a similar post for the Nintendo Switch, so keep your eyes peeled. Thanks for reading and I'll talk to you soon!