At Christmas, I was gifted Disney Dreamlight Valley by a friend. Since then, I have managed to put almost twenty hours into the game since then and so I thought today I would share my initial thoughts on the game.
Firstly, what is Disney Dreamlight Valley? Essentially it is an Animal Crossing game with Disney characters.To be honest, that is enough to get me to pick up the games, as I enjoy both Animal Crossing and Disney franchises. To be fair to Disney Dreamlight Valleyit does have a bit of a story to it, in which you are tasked with restoring the memories of the inhabitants of Dreamlight Valley and restoring the valley to former glory. In order to do this, you will work alongside Disney heroes and villains. For this style of sim game, the plot is pretty solid. I don't expect it to have any major plot twists that take me by surprise but it has certainly kept me entertained.
The biggest part of Disney Dreamlight Valley's gameplay is befriending various Disney characters. Each character has a friendship level, which you can level up and unlock quests and receive items themed around that character. In order to level up that character's friendship, you can give them gifts, talk to them and get them to hang out with you as you complete tasks such as farming and mining. So far, I have two characters at the maximum friendship level, Remy and Maui, and I have to say that the grind hasn't been too bad.I think it does help that you are able to level up that friendship as you do basic tasks. I will have to wait and see if I start to get a little burnt out on the friendship levelling once I've done my tenth character.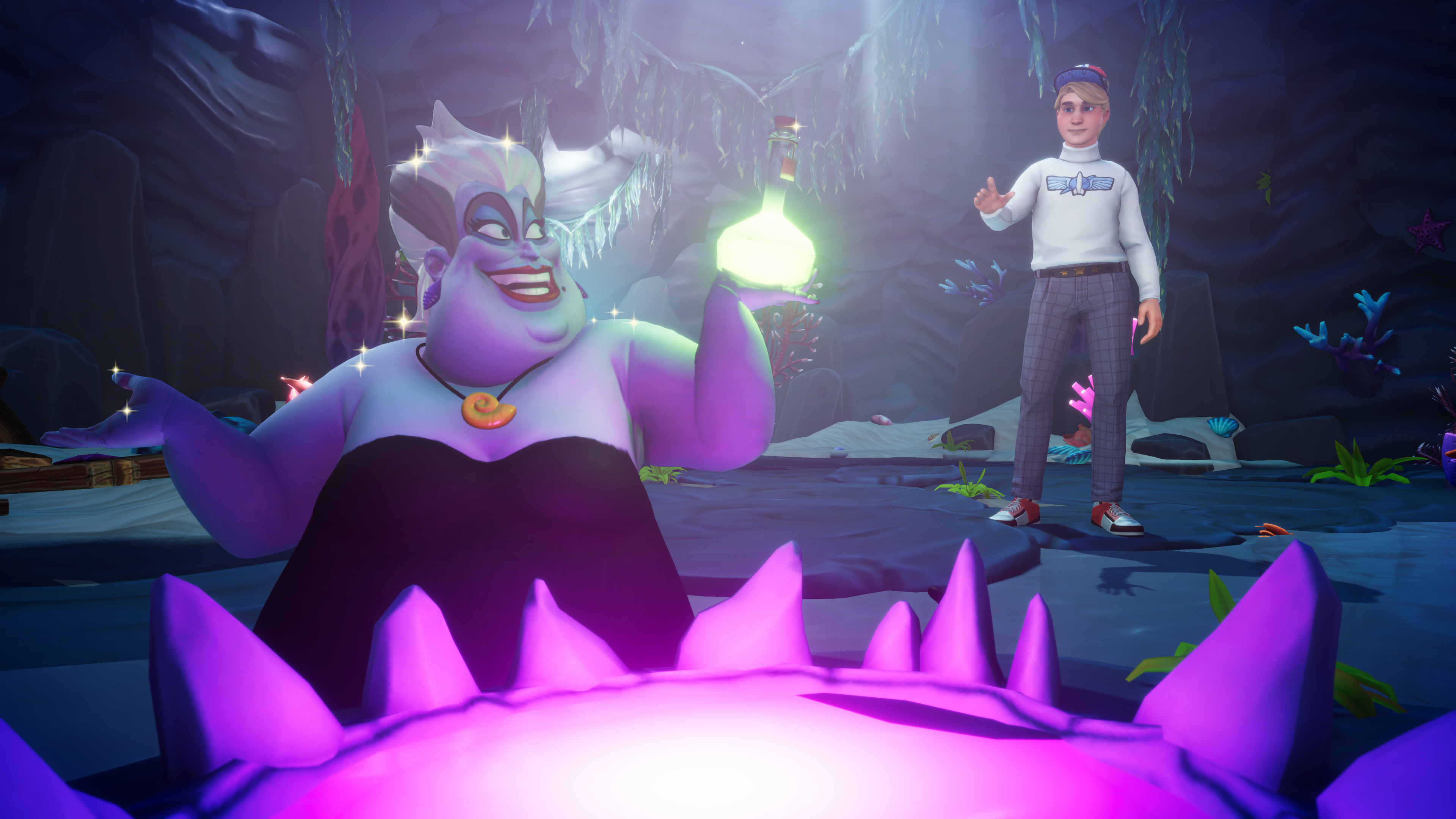 Speaking of characters, I can definitely say that the developers are taking advantage of the vast array of Disney characters. Even though the game is in Early Access, there is a sizeable cast of characters that range from Mickey to Buzz Lightyear. Each character has a small storyline, such as Mickey's quest to find Minnie which is told through that particular character's side quest. These side quests aren't complicated to complete but offer something to take a break from the grind of complete materials for crafting.
As for the crafting, it is a pretty solid system. You can cook food which boosts your stamina or gift to the characters and also craft furniture to decorate your house as well as the rest of the valley. For crafting, you can gather pretty much all you need by exploring the valley. The valley has different areas, which spawn different crafting materials. The spawn rate is incredibly fast. If you are someone who likes to have neat tidy settlements in your sim games, then Disney Dreamlight Valley may cause you some anxiety. Still, it does mean you won't have to wait around as much in order to get the items you need to craft a specific item.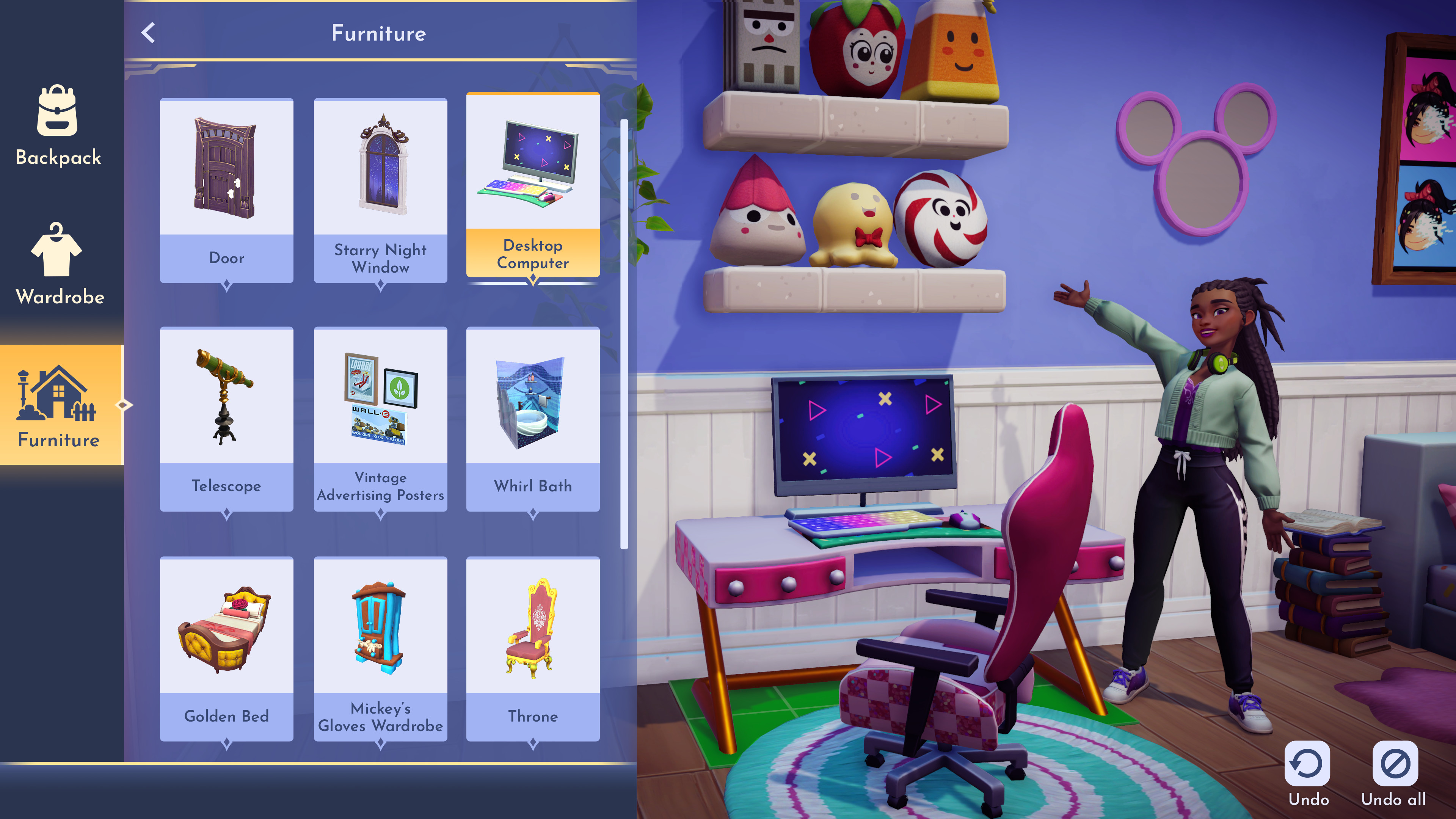 Finally, I should mention that Disney Dreamlight Valley is in Early Access. This means that not everything is available, however there is still plenty of content to keep you busy. As I mentioned at the beginning, I've played it for almost twenty hours and I still haven't unlocked the entire valley or all the characters that are available. Disney Dreamlight Valleyalso does have some technical issues, the sort that you would expect from an Early Access game- bugs and glitches. In the time that I've spent with it, I have encountered a glitch that wouldn't only allow me to access a stall from going around the back of it but aside from that, I haven't  experienced any major issues.
Overall, I have been thoroughly enjoying my time with Disney Dreamlight Valley. It is looking like it will be a solid life sim game that will appeal to Disney and Animal Crossing fans. I will be continuing to play it throughout 2023 and I cannot wait to see what the developers will introduce to it next.