It has definitely been a while since I posted on here! Essentially, a lot has happened in my life, since February, as I have moved house with my boyfriend. Things seem to have settled down and I feel like I can give A Reluctant Hero the attention it deserves. So, for my first post back, I think I should give a summary of the gaming I have been doing. Let's take a look!
Let's start off with my PS3 gaming. After completing Ratchet & Clank and earning the platinum trophy, I dived straight into the sequel – Ratchet & Clank 2: Going Commando. Whilst I was loving the story and exploring the new planets, I was starting to feel a little burnt out, so I have put my playthrough on pause as I don't want the burnout to affect my experience. Instead I decided to try out a JRPG series that I've been meaning to play, the Atelier series. So far, I am enjoying my time with Atelier Rorona: The Alchemist of Arland. It has been a really nice, chilled out experience; I will definitely be playing the other Atelier games and using them as a change of pace between the more intense and plot heavy games I play.
With the MMOs, I have returned once more to Elder Scrolls Online. I will admit it was mainly for the seasonal events as I am a sucker for new mounts. That doesn't mean I haven't progressed any further in the game, as I am almost done with the Eastmarch zone, which means I have almost completed the Ebonheart Pact part of the base game! Aside from ESO, I have started to play Guild Wars 2 with my boyfriend. We haven't progressed too far in the game but so far it has been a fun experience.
I have also been dabbling in some games on my PC. I have started to play Legend of Heroes: Trails in the Sky, another JRPG series I wanted to try out, like with Atelier Rorona I have been enjoying my time with the game. I have also returned to Slay the SPire and I finally completed a run with the Ironclad! Now I'm just trying to get used to the Silent's playstyle…
Speaking of returning to games, I have also picked back up Monster Hunter Stories on my 3DS. I still think it is a solid game, although it definitely feels like the first game in a series, as it has a lot of ideas but some of those ideas don't feel fully fleshed out. I will be playing its sequel at some point, as I feel this spin off series does have potential.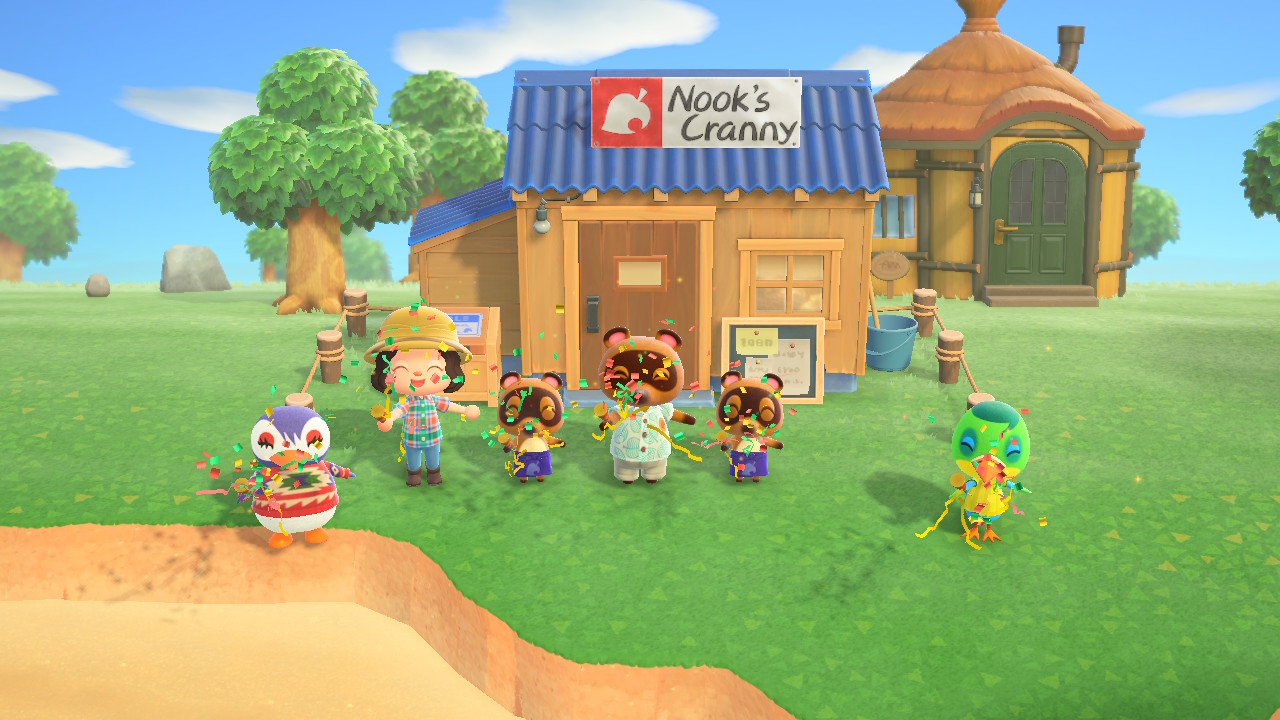 I have also been playing Pokemon Brilliant Diamond and I have reached the point where I stopped playing Pokemon Diamond on my DS, all of those years ago! I am determined to, finally, complete the Diamond story but I will admit that its story and world hasn't hooked me like other entries in the series. Also, my recent purchase of Animal Crossing: New Horizons hasn't helped, as I have been getting distracted with my island and freeing myself from Tom Nook's ever increasing loans.
And that has been all the gaming I have done between February and April! I haven't made a lot of progress in the majority of the games I played but now things are settling down, I'm hoping to finish quite a few of these off in the next couple of months. What gaming have you been doing in these past couple of months? Let me know in the comments below and I'll talk to you soon!