Happy New Year! We've made it to 2022 and I won't jinx it by saying it can't get any worse than the previous two years because that is just asking for trouble. Unfortunately, I spent the last week of 2021, in bed, being quite ill and so I wasn't able to put up any posts for you guys. So to make up for it, I'm writing this post in which I look back at all 29 games I completed in 2021 and rank them. Get comfortable, as this is going to be quite a long post, enjoy!
29. Invizimals: The Alliance, PS Vita.
If you have been reading this blog about halfway through 2021, you will already be aware of my feelings for Invizimals: The Alliance. This was a PS Vita exclusive title that promised so much but struggled to deliver. The Invizimals franchise is Sony's attempt to take on the Pokemon franchise. The Alliance tried to combine augmented reality gameplay with monster battles. The AR just wasn't advanced enough leading to a very frustrating and repetitive experience. That being said, I still want to give the series another chance, as I feel like it has promise but I will avoid the games that use AR or camera peripherals.
28. Code: Realize ~ Future Blessings, PS Vita.
Next up is a visual novel, Code: Realize ~ Future Blessings, which is a sequel to the fantastic Code: Realize ~ Guardians of Rebirth. Unfortunately, Future Blessings didn't live up to its predecessor's legacy, as it only consisted of an epilogue for each love interest and three short stories. There are less choices for you to choose from and overall it felt like the game was created to wrap up the remaining story lines from the original game. Don't get me wrong, as a fan of the first game, I enjoyed my time with Future Blessings but I struggle to see the justification for the game's price tag, as it has less gameplay than your standard visual novel and less replayability.
27. Werewolf: The Apocalypse – Earthblood, PS4.
We have reached the game that disappointed me the most in 2021. In fact, Werewolf: The Apocalypse – Earthblood was the number one game on my top five list of games I was looking forward to in 2021, which made the disappointment hurt even more. After patiently waiting for an RPG, set in the werewolf side of the World of Darkness franchise to be released, I and other fans of the franchise were left with a repetitive, predicatible, cliche mess. I could look past the graphical issues but the rushed and cliche story full of characters that I could not care about in the slightest were just too much for me. There were a total of six side missions and only two areas for you to explore. Overall, Werewolf: The Apocalypse – Earthblood felt like a rushed mess. It's only redeeming feature was the enjoyment I got from smashing up the environment as a werewolf. Oh well, one day I will get my werewolf themed RPG…
26. Lego Harry Potter: Years 5-7, PS Vita.
OK, let's move onto a more positive gaming experience with Lego Harry Potter: Years 5-7. I'll be honest, it is difficult for me not to have a good time with a Lego game. Sure, the gameplay can get repetitive but you won't encounter many issues whilst playing a Lego game. I often enjoy playing a Lego title in between the bigger or more story heavy games. As for Lego Harry Potter: Years 5-7, in particular, it was a pretty solid Harry Potter experience albeit a little on the short side. There were several important moments from the books.films that did not feature in the game, which is a shame as including these would have resolved my issue with the short gameplay time.
25. Biomutant, PS4.
Oh Biomutant… a game that had a lot of promise that was just a little too ambitious. Biomutant is an open world, post apocalyptic game in which you play as a small creature that must save the world by defeating four giant monsters, using martial arts, guns and ki powers. As far as unique concepts go, Biomutant is very unique. Unfortunately, its developers were a little too ambitious, which led to a lot of its gameplay mechanics not being fully fleshed out. For example, my character was at max level before reaching halfway through the map. Also, the interesting faction conflict feels like it was forgotten about and cut short. Whilst I don't feel like Biomutant is worth the full price, if you can get the game under £20 and you are a fan of the open world genre, then it is a solid experience.
24. Captain Toad's Treasure Tracker, Switch.
Next up is this list's first Switch game! Captain Toad's Treasure Tracker was originally a puzzle game released on the Wii U but was later released on the Nintendo 3DS and even later on the Switch. I was intrigued by the game as it is essentially about the player navigating Captain Toad or Toadette through a small level to reach a gold star. Neither character can jump and you must move the camera in order to see how to move through the level. The concept is really unique and is well done but I got to a point where it started to feel repetitive and it was a struggle to reach the end. For me, Captain Toad's Treasure Tracker was a case less would have been more. Then again, I'm not the biggest fan of puzzle platform games, so maybe fans of the genre would rate this game higher than I do.
23. Yoshi's Crafted World, Switch.
Following Captain Toad is Yoshi's Crafted World, a side scrolling platformer on the Switch. I loved the art style of this game, which makes the world look like it has been crafted from wool and paper. As someone who is often terrible at platformers, I appreciated the difficulty curve, which I suspect would be too easy for platformer fans, but the game's difficulty was just right for me. My gripe about Yoshi's Crafted World is its game length. It is way too short and the developer's try to pad the gameplay time out by making you revisit the levels you have previously played. Aside from that, this was a solid platformer game.
22. Sonic Colors: Ultimate, PS4.
This is the last platformer that I played in 2021. I never actually played Sonic Colors when it was first released in 2010, so I can't really comment how Sonic Colors: Ultimate holds up as a remaster. I can say that Sonic Colors: Ultimate is a solid Sonic game. I enjoyed most of the varied environments, apart from the damn underwater zone. I also enjoyed playing with the various Wisp powers, which encouraged me to revisit previous zones to see what new locations I can explore. I also enjoyed the music of Sonic Colors: Ultimate, which suited it perfectly. I will say, I didn't like the repetitiveness of the boss battles, especially when there aren't that many bosses to fight. Overall, Sonic Colors: Ultimate Was a good reintroduction to the Sonic franchise for me.
21. Lego The Lord of the Rings, PS Vita.
We have reached the second Lego game that I completed this year. I enjoyed Lego The Lord of the Rings a lot more than Lego Harry Potter: Years 5-7. Lego The Lord of the Rings felt like a more complete adaptation of The Lord of the Rings story. I will say that I did encounter some glitches whilst playing the game, which did slightly impact my experience. I do want to play either the PS3 or PS4 version of the game to see if the technical issues are just restricted to the Vita version.
20. Defender's Quest: Valley of the Forgotten, PS Vita.
Up next is a game that blends the tower defence and RPG genre and somehow makes it work. Defender's Quest: Valley of the Forgotten was a bit of a surprise for me. It has an interesting world with a solid story, something I didn't expect to see in a tower defence game. In fact, the game even went as far as to use the world's lore to explain why the main character summons other characters to defend her. To be honest, the only reason why Defender's Quest: Valley of the Forgotten is so low on the list is just a testament to how many games I enjoyed playing in 2021.
19. Bastion, Switch.
Early in 2021, I played and completed my first Supergiant Games game, Bastion. This was an interesting action game that I enjoyed delving into. I wouldn't say I was the best at but I did manage to muddle my way through to the end. I loved the use of the narrator in order to tell the story of the world. I also loved the art style and the varied environments that you get to explore with 'The Kid'. I will definitely be looking at other Supergiant Games in the future.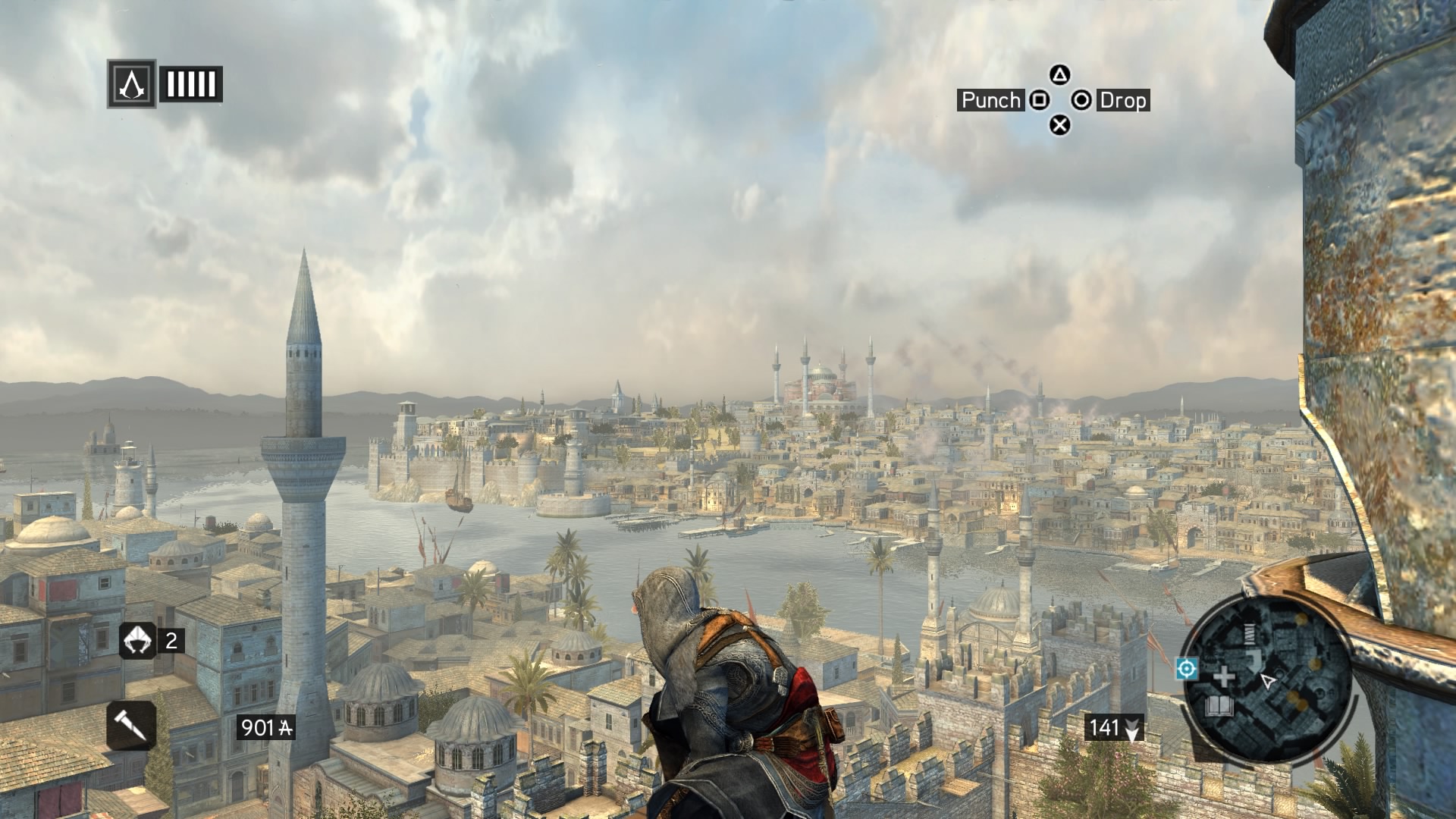 18. Assassin's Creed: Revelations, PS4.
I finished Assassin's Creed: The Ezio Collection in December with Assassin's Creed: Revelations. This isn't the first time I've completed the final game to feature Ezio and my opinion on the game hasn't really changed. I feel like the story was quite rushed and the game suffers from the lack of a good antagonist. I do like the fact that Assassin's Creed: Revelations revisists Altair's story and concludes it and Ezio's story in a satisfactory manner. I think the game would have been even better if Ubisoft Montreal had been given more time to develop it.
17. Tearaway, PS Vita.
Speaking of games that I had previously completed, I completed and earnt the platinum trophy for Tearaway, an adorable platformer on the Vita. Like with Yoshi's Crafted World, Tearaway has an incredible art style that makes the world look like it is made of paper. I loved exploring every level, in order to collect all the collectibles. I also loved the story and the themes it portrayed. In a year that was filled with negativity, Tearaway was a game full of hope and optimism.
16. Cat Quest, PS4.
Continuing with games that are adorable, Cat Quest was an action RPG that took me completely by surprise. It was incredibly simple and cliche in places but it embraced its tropiness, making it such a fun experience. I said before, this is a great introduction to the action RPG genre as it has all of the game mechanics of the genre but isn't overly difficult. If you want apun filled, cat themed RPG, then Cat Quest is a must play.
15. Assassin's Creed: Brotherhood, PS4.
We are at the halfway point on this list and it is another Assassin's Creed game, this time Assassin's Creed: Brotherhood. I don't rate Ezio's second game as highly as his first but it isn't the worst Assassin's Creed game I've played. Set in Rome, we get to see Ezio take on the Borgia family, whilst trying to rebuild the Assassin brotherhood in Italy. I love the mechanic of calling assassins to help me but I really dislike the introduction of synchronisation objectives, as it feels like the game is forcing me to approach a mission in a particular way, rather than giving me the freedom to complete the mission my way. Overall, an OK Assassin's Creed game.
14. Persona 4: Dancing All Night, PS Vita.
Persona 4: Dancing All Night is an interesting sequel that revisits the cast of Persona 4 Golden as they reunite in order to save the Love Meets Bond festival. This time, the gang can't rely solely on the power of their Personas but also their ability to dance. Yes, Persona 4: Dancing All Night is not a JRPG, like its predecessor, but is a rhythm game. I loved Persona 4's soundtrack and it turns out that it also makes a great soundtrack for a rhythm game. Persona 4: Dancing All Night is a must play for Persona 4 fans.
13. Cat Quest II, PS4.
Sticking with the sequels, it is probably not surprising that I completed Cat Quest II! If Cat Quest was a great experience then Cat Quest II is phenomenal. It takes everything that made the original game great and just improved and expanded on it. The story has been expanded, the world is larger and you can also play as a dog- which as a dog person, is a welcome addition for me!
12. Middle-Earth: Shadow of Mordor, PS4.
Back in January, I finally completed Middle-Earth: Shadow of Mordor. This was such a great adaptation of the Middle-Earth setting that expanded on the lore of the land of Mordor. I love the blend of Assassin's Creed mechanics with Arkham gameplay, whilst still making it feel like it fits in the Lord of the Rings setting. For some die hard fans, Middle-Earth: Shadow of Mordor is not a great interpretation of the world but I enjoy it and will be playing the sequel at some point.
11. Shadow of the Colossus, PS4.
Just missing out in the top ten, is Shadow of the Colossus. Back in June, I asked you guys which short game I should play and you picked Shadow of the Colossus. I have to say this was a solid pick and I really enjoyed my time playing the game. Each Colossi was an interesting challenge to defeat, with each one being a unique experience. I enjoyed the story, which like the world, is quite simple and bland on the surface but the more time you spend with it, the more complex it becomes. After completing it, I can understand why Shadow of the Colossus is considered such a classic.
10. The Saboteur, PS3.
We've reached the top ten games that I completed! At number ten, is my first ever PS3 game, The Saboteur. The Saboteur is an action adventure game set in Paris during World War II, in which you play as Sean an Irish racing driver who has a bit of grudge towards the Nazis. In order to get his revenge, Sean will ally with the French resistance and British spies, as he races through Paris and destroys as much Nazi property as he can. I loved my time with The Saboteur. It may not be a Game of Year winner but it is pure fun.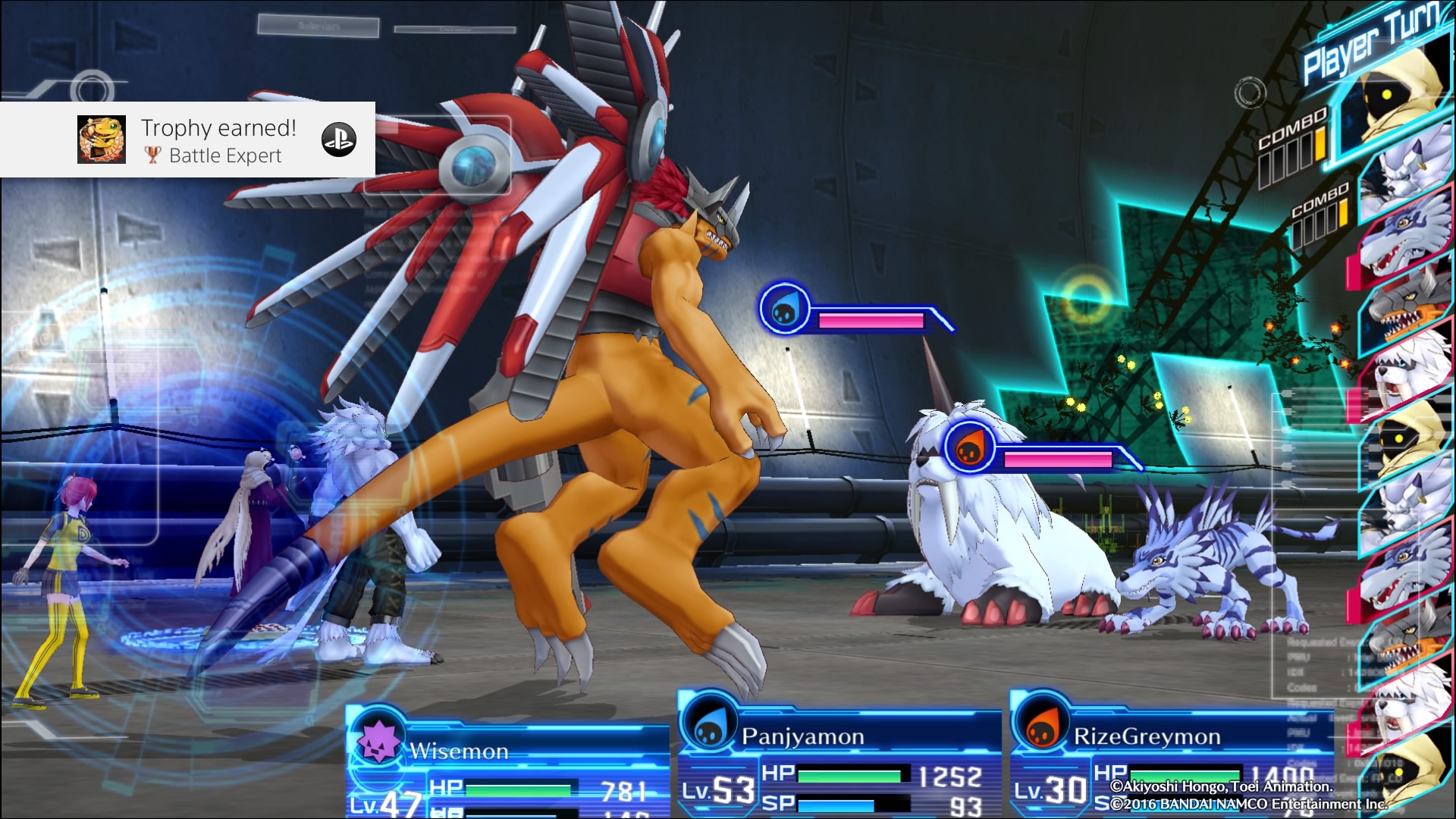 9. Digimon Stories: Cyber Sleuth, PS4.
Next up, is another game that was picked by you guys, Digimon Stories: Cyber Sleuth. This was such an interesting JRPG, that gives the more modern Pokemon games a run for their money. The plot took me by surprise, as the second half of the game really ups the odds and helped push Digimon Stories: Cyber Sleuth into my top ten. I also loved monster battles and how the digivolving works. I've spoken about my love for this game quite a bit and you read how it compares to the Pokemon games in this post here.
8. Murdered: Soul Suspect, PS3.
Up next is my second PS3 game ever played, Murdered: Soul Suspect. Back in October, I wanted to play a spooky game but since I am a bit of a coward, it couldn't be an actual horror game. That's where Murdered: Soul Suspect steps in. It is a detective game, in which you play as Ronan, a detective that must solve his own murder in order to move on. I loved the characters, setting and story which had enough twists for a crime thriller.I also loved how the collectibles contributed to building the game's lore and included additional ghost stories for you to listen to. I was pleasantly surprised by Murdered: Soul Suspect and is deifnitely a game I recommend people play around Hallowe'en.
7. Assassin's Creed II, PS4.
I've spoken about my love for Assassin's Creed II a lot on this blog. It is, in my opinion, one of the best Assassin's Creed games and it is the one I recommended to newcomers of the series. I'm not sure there is much more I can say about it at this point, except that I really loved revisiting Italy and the start of Ezio's story.
6. Child of Light, PS Vita.
This next game was another game that completely surprised me. Ubisoft's fairy tale-like RPG, Child of Light was a pleasant surprise. In the game, you follow Princess Aurora as she tries to save the land of Lemuria from Umbra, Queen of the Night. From the narration to the art style, everything about this game reminds me of old fairy tale story books. I also loved the combat system which reminded me of Final Fantasy VII's combat system. Overall, Child of Light was such a unique game and a really enjoyable RPG.
5. Fire Emblem: Three Houses, Switch.
At number five, is my favourite Switch exclusive, Fire Emblem: Three Houses. I've been a fan of the Fire Emblem series, ever since Fire Emblem: Awakening and Fire Emblem: Three Houses further solidifies Fire Emblem's standing as one of my favourite video game series. It nails the tactical battles with plenty of varied maps and enemies to face. I also loved the school aspect of the game, especially using the classroom to improve your students, making them more effective in combat. I still have the Eagle and the Deer storylines to play through, so I will revisit Fire Emblem: Three Houses in the future.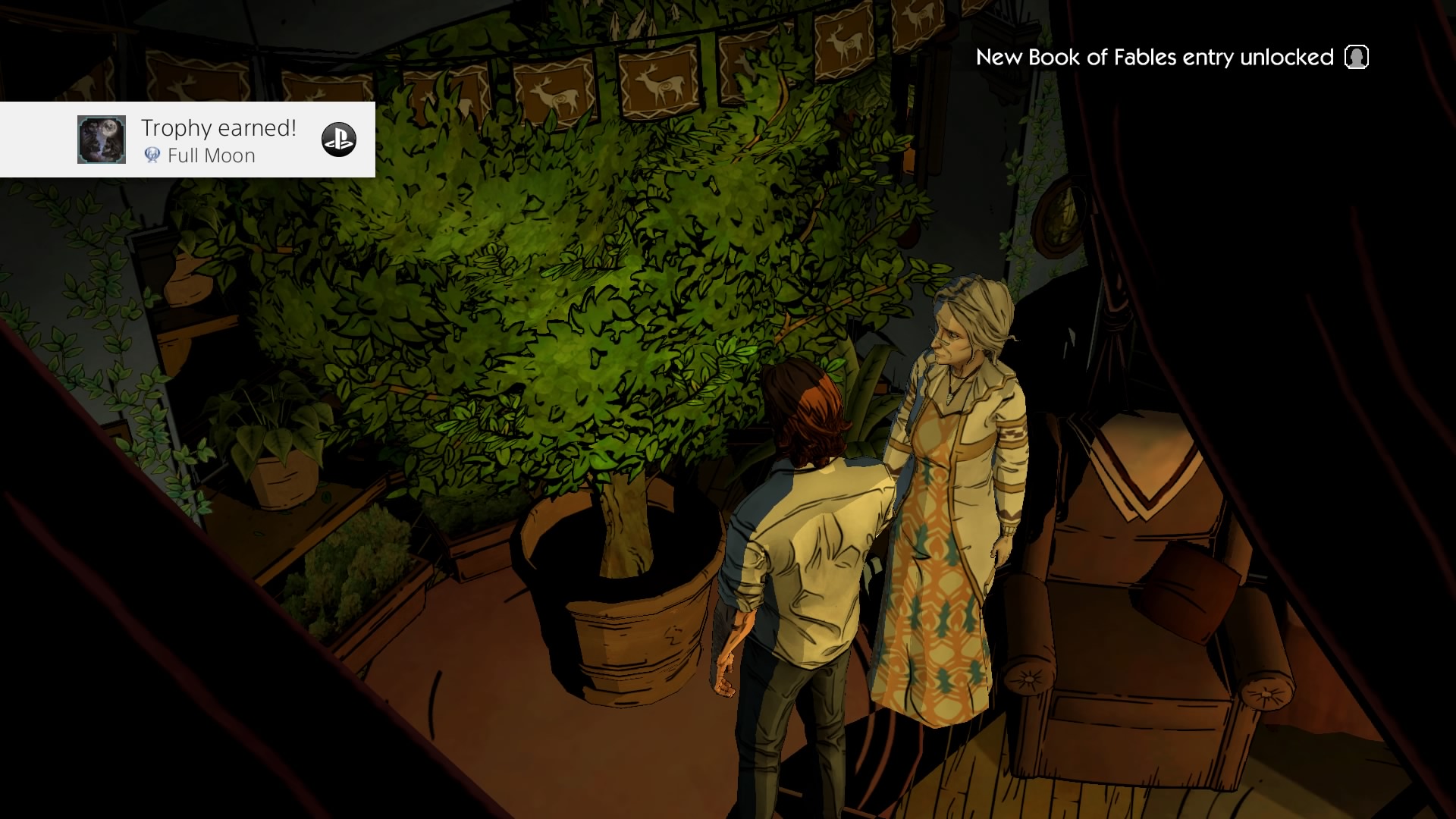 4. The Wolf Among Us, PS4.
I finally got around to playing The Wolf Among Usand it was absolutely worth the wait. In fact, The Wolf Among Us is my favourite Telltale game. As with Murdered: Soul Suspect, The Wolf Among Us has plenty of plot twists, worthy of a detective story. I also thought The Wolf Among Us was a fantastic adaptation of the Fable graphic novels. I will definitely be playing the sequel when it is released!
3. Hellblade: Senua's Sacrifice, PS4.
At number three, Hellblade: Senua's Sacrifice, the game you guys picked for me to play way back in May. I think, out of the three games you chose for me, Hellblade: Senua's Sacrifice was the best one out of the lot. The way Ninja Theory portrays mental health in this game is incredible and having watched their mini documentary on the making of Hellblade: Senua's Sacrifice, my respect for them has only increased. This isn't really a game you can talk about without spoiling the experience for other people. The only thing Ican say is if you have yet to play Hellblade: Senua's Sacrifice, just go and play it.
2. Life is Strange, PS4.
2021 felt like the year that I finally got around to playing a lot of well received games and Life is Strange was no exception. I am glad I didn't spoil the experience for myself, by watching other people play the game; as experiencing the story unfold was incredible. The use of time in Life is Strange was well done and explored a number of themes with it. I can definitely see that Life is Strange's reputation is well deserved and I will be playing the other games in the series in the future.
1. Ni No Kuni: Wrath of the White Witch Remastered, PS4.
At the number one spot is Ni No Kuni: Wrath of the White Witch Remastered, a JRPG that I had been meaning to play for quite some time but never got around to playing. Well, I'm glad that I finally did! This was such a hopeful story that was much needed in 2021. I loved the world, which was so bright and colourful. The characters were unique and quirky, with Mr. Drippy being my favourite. Overall, this was one of the best JRPGs that I have played and I will be playing the sequel, at some point, as well as looking at some of the other Level-5 developed games.
And that was every game that I completed in 2021! Well done, to all of you who made it to the end. I was actually surprised at how many games I managed to complete, as I often get distracted by other games. What do you think of the games I played? Also, what games did you play in 2021? Let me know in the comments below and I'll talk to you soon!