Last year, I shared with you five ghost stories from Cambridgeshire, which you can read here. Since today is Hallowe'en I thought I would share with you five more spooky tales from the famous university city and its surrounding area. So, turn off the lights and get comfortable, as we take a look at Cambridgehsire's supernatural side…
Black Shuck.
Fans of the Harry Potter series may be familiar with this first ghostly entity, Black Shuck. Black Shuck is described as a large ghostly black dog, with large red eyes. He is considered to be an omen, signifying impending death to the person who lays eyes on the ghostly dog or the death of someone close to them. However, Black Shuck is also occasionally considered a protector, particularly to women who are travelling home alone. Black Shuck has been spotted over the centuries all over the East Anglia region, but he has also been spotted in Arbury Road in Cambridge. It might be worth giving this road a wide berth, if you do not wish misfortune to befall you.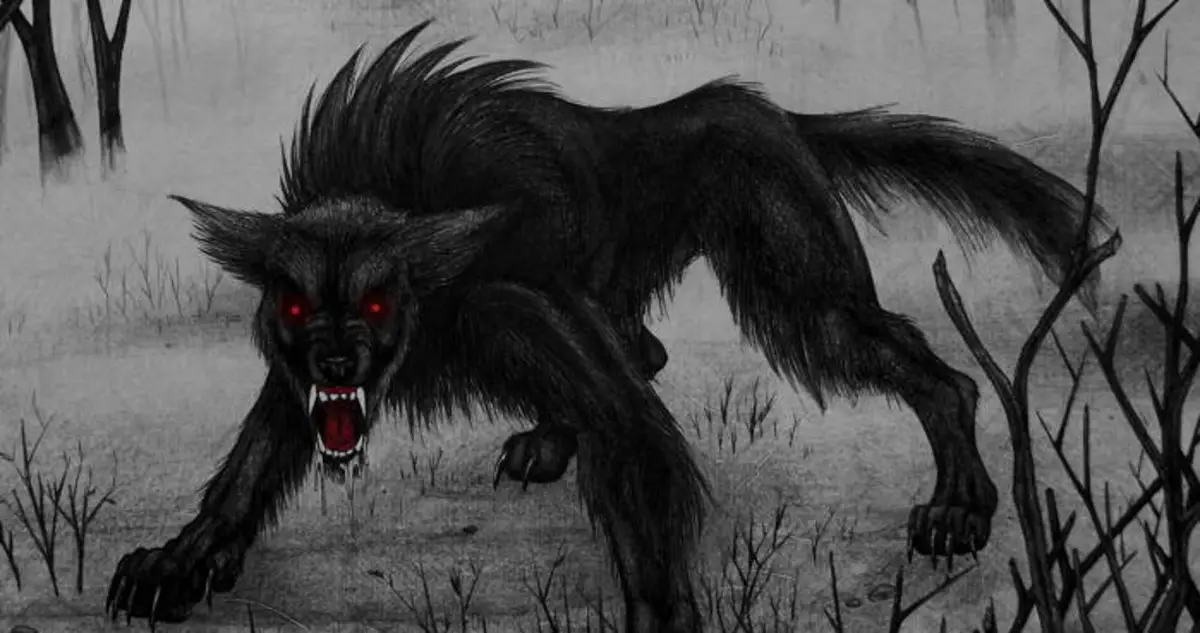 Elizabeth de Clare.
To say Elizabeth de Clare had an eventful life, it would be putting it mildly. As the granddaughter of King Edward I, she was expected to carry the family legacy by marrying well. At the age of twelve, she married her first husband, the son of the Earl of Ulster and four years later gave birth to her first child. After her husband's death, a year later, Elizabeth was put in Bristol Castle by Edward II before being abducted by her future second husband, Theobald II de Verdun, the former Justiciar of Ireland. This marriage was also short lived, as Theobald would die from typhoid six months later. Her third husband would die whilst supporting the Despenser rebellion, which would also cause ELizabeth and her children to be imprisoned and to temporarily lose their property. After her third marriage, Elizabeth would not remarry and instead focus on recovering her wealth and on charitable causes. She would eventually become one of the wealthiest women in Europe at this point. In 1346, she would become the patron of Clare college, supporting it financially until her death in 1360. To this day, Elizabeth de Calre is reported to haunt the river Cam, near Clare college and is said to not be too friendly towards men, which considering her life is perhaps not all that surprising!
St. John's college ghost.
Let's talk about another ghost that haunts a different college, this time St. John's college. In 1746, a student called James Ashton was stabbed to death in the First Court, near the library. Fellow student and apparent friend of James, John Brinkley, was suspected of being the murderer. However, in court, John's father's lawyer was able to get him acquitted of the charge. John would leave St. John's college never to return, however it is said that, on some nights, James Ashton can be heard screaming in the First Court, perhaps still waiting for justice.
The ghost of The Old Ferry Boat Inn.
No selection of ghost stories would be complete without some being about tragic star crossed couples, so let's take a look at a couple of Cambridgeshire's own ill fated romances. The first heart broken ghost haunts The Old Ferry Boat Inn in Holywell. If you were to visit the inn, you will find one granite slab on the floor, that doesn't match the rest of the flooring and that's because it is actually the grave of a young woman called Juliet. Juliet was in love with a forester called Tom. Unfortunately, Tom did not reciprocate Juliet's feelings, leaving her heartbroken. In 1050, she hanged herself on a nearby tree, so Tom would see her body. As she had committed suicide, her body was not allowed to be buried in the local churchyard, so instead she was buried near to where she died, with just a plain slab to mark the spot. Over time, the inn was built and would eventually expand to incorporate Juliet's grave as well. It is said that at midnight on the anniversary of her death, 17th March, Juliet's ghost rises from her grave and walks around the area of her death. Employees and visitors to the inn have also noticed strange goings on which include feeling cold with the heating on, menus appearing on the floor and being unable to turn the lights off without saying 'goodnight Juliet'. It seems that Juliet is not a malicious spirit but rather a lonely one that just wants the attention she did not receive from the man she loved.
The tragic romance at Corpus Christi college.
For the final story, we are heading back to a Cambridge college, this time Corpus Christi. Last year, I told the story of Dr. Butts' spirit that haunts the college and this year I am going to talk about the ghosts of James Betts and Catherine Spencer. James Betts was a student at Corpus Christi in the 1730s when he met Catherine Spencer, the daughter of the master of the college. Her father did not approve of their relationship as James was not wealthy or of high enough social status. So, the young couple met in secret when Catherin's father was not around. One day, they were in Catherine's house when her father returned home early. Panicking, James hid in a cupboard. Catherine's father had returned home early to take his daughter on holiday that day; in order not to make father suspicious, Catherine left with him, thinking James would leave the house when they left. However, when the father and daughter returned to the college, James had seemingly disappeared. Catherine checked the cupboard, only to find that James had never left it, as it could not be opened from the inside and had died. Heartbroken, Catherine would die a few months later. Although the couple were not together long in life, in death it appears they have been reunited. If you visit St. Bennett's churchyard you can see the couple walking, hand in hand.
And it is on that bittersweet note, I am going to end this ghostly post. I hope you enjoyed reading about some of Cambridgeshire's ghostly residents. I would love to hear about the ghost stories from your area, so please write them in the comments down below. I hope you have an enjoyable and safe Hallowe'en!