Its been a while since I talked about video game collecting so, I thought, today I would talk about the games I would love to one day have in my video game collection. Some of these will be games that are just a little too expensive, while others are too hard to find and some will just be games I just haven't gotten around to buying. I will say that I can pretty much buy all of these games digitally, however I am a bit of a physical games collector and I would love to get each of these games physically. Finally, when I talk about the games being expensive or hard to find, I am talking about buying PAL physical versions of the games, so they may be easier or cheaper to acquire elsewhere in the world. WIth all that being said,  let's take a look at the games I would love to add to my collection!
OK, let's start off with a game that isn't that expensive or really hard to find- Baldur's Gate: Dark Alliance 2 for the Playstation 2. Anyone who has read my blog for a little while, will know that the first Baldur's Gate: Dark Alliance is one of my favourite RPGs of all time. I played it around the time I had started to take part in a Dungeons & Dragons group and when I was also discovering that the fantasy genre was my favourite genre in any entertainment medium. Yet, despite my love for the first game, I never bought the sequel. I certainly have tried to buy it on e-Bay, on a number of occasions over the years, but it has always slipped out of my grasp. One day I do want to return to Black Isle's take on the Baldur's Gate setting.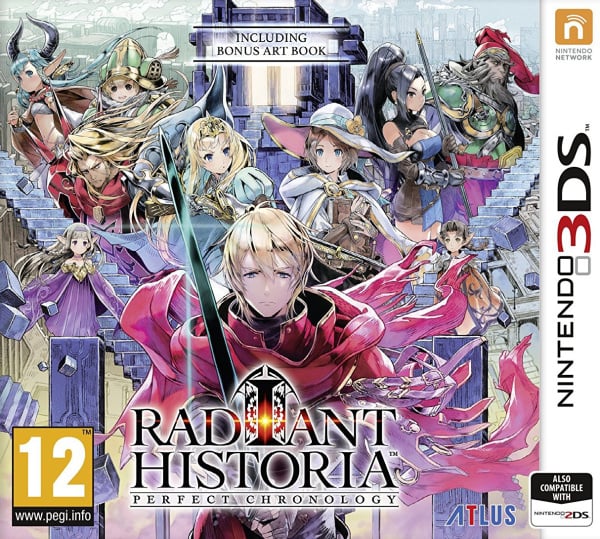 Let's move onto a game that is getting increasingly more expensive and harder to find, at least in the UK, Radiant Historia: Perfect Chronology for the Nintendo 3DS. This game is actually an enhanced re-release of the DS game Radiant Historia, which was never released in the UK. It is an RPG in which you must save the world by travelling back in time and altering history. Looking at reviews, Radiant Historia: Perfect Chronology was well received by critics, which isn't surprising as it is an Atlus published game. Unfortunately, because it is an Atlus game, it sells for anything between £70-£100. Oh well, one day I hope to find a copy for a reasonable price…
Returning to the PS2, let's talk about the .hack series. The .hack series does the whole 'game within a game thing' years before Sword Art Online entered the scene. Whilst the .hack characters aren't necessarily stuck in the game, they are trying to find out why some players have become comatose. I am a bit of a sucker for any type of 'gamers in a game' type of story, as my love for Sword Art Online demonstrates, so when I heard about the .hack series I really wanted to give them a try. The first two games in the series, .hack//Infection and .hack//Mutation, are reasonably priced; the same cannot be said for .hack//Outbreak, and .hack//Quarantine, the third and fourth games in the series, whose prices range from around £70 to £150. Fortunately, I did pick up the remastered collection for my PS4, so I will be able to experience the story, but one day I would like to try the originals on PS2.
On the subject of Playstation 2 games, I would love to add Persona 3 FES and Persona 4 to my PS2 games. I've actually played Persona 4 on my PS Vita and absolutely loved it, however it is an Atlus game which means a complete PS2 copy sells around £50. A copy of Persona 3 FES, complete with its manual, sells around £100 to £150. One thing that I have learnt during my time collecting video games is to buy Atlus games on release, or close to release, as they tend to have small print runs and will sell for crazy prices in the future.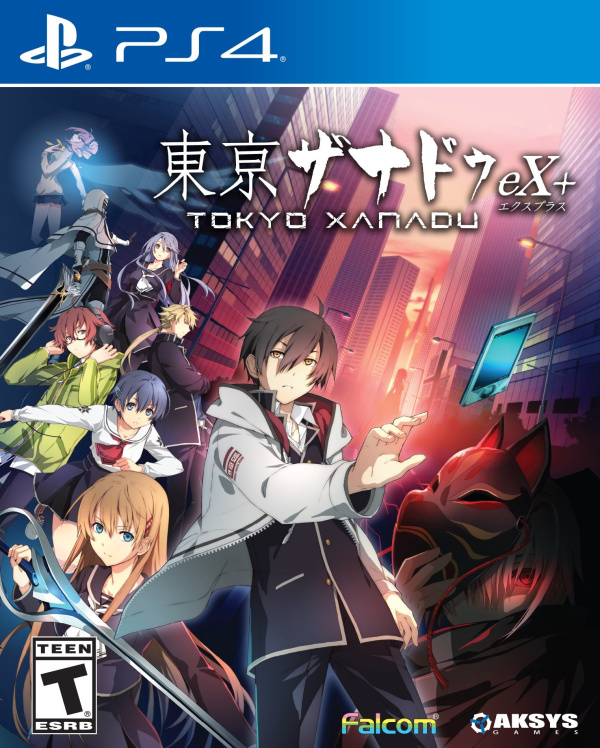 Moving away from the older titles, let's talk about a game I would love to get for the PS4, Tokyo Xanadu eX+. Like with Radiant  Historia: Perfect Chronology, Tokyo Xanadu eX+ is an enhanced re-release, this time for a PS Vita game, Tokyo Xanadu. The game is an RPG, developed by Nihon Falcom, in which you take on the role of Kou Tokisaka, a high school student, who must help a group called Nemesis shut down portals that take people to a nightmarish realm called Eclipse. Tokyo Xanadu eX+ reminds me a lot of the Persona series, which is why I would really love to try it. Unfortunately, it seems that the physical run in Europe was pretty small, making it difficult to find anyone even selling a PAL version, let alone at a reasonable price. 
Well, I'm going to end this post here. There are still a number of games I could talk about- I haven't even touched on the PS1, PS Vita, PSP, or GameBoy Advance games I would love to acquire. So, if you would like me to talk more about the games I wish to add, let me know in the comments. Also, I would love to hear about the games you wish to buy that you either are struggling to find or are a little too pricey. So, let me know in the comments and I'll talk to you soon!