Last year was a pretty rough year and I, like quite a few people, found escape in the form of video games. I had already planned to spend more time playing PS4; although I admit I didn't expect to have the time to play so much of it… still I made the most of the situation and along the way I discovered that I enjoyed earning the Playstation trophies for the games I played. So, today, I thought I would talk to you about how this all occurred.
Now, I've been playing video games for quite a while and for a long time achievements and trophies did not interest me. For the most part, they were just annoying little things that popped up during an emotional cutscene or when you doing something random and you had no idea what you did to earn the trophy. So what changed? I played Days Gone. Now I didn't originally set out to earn the platinum trophy for Days Gone. In fact, I just wanted to play a game that had been sitting by my PS4 for a couple months. Then when I was about halfway through the game, I decided to have a look at the trophy list and I realsied that I was already halfway towards earning the platinum. I figured that the trophies I had left to get weren't too hard to earn, so after nearly five years of owning my PS4, I to go for it and earn my very first platinum trophy.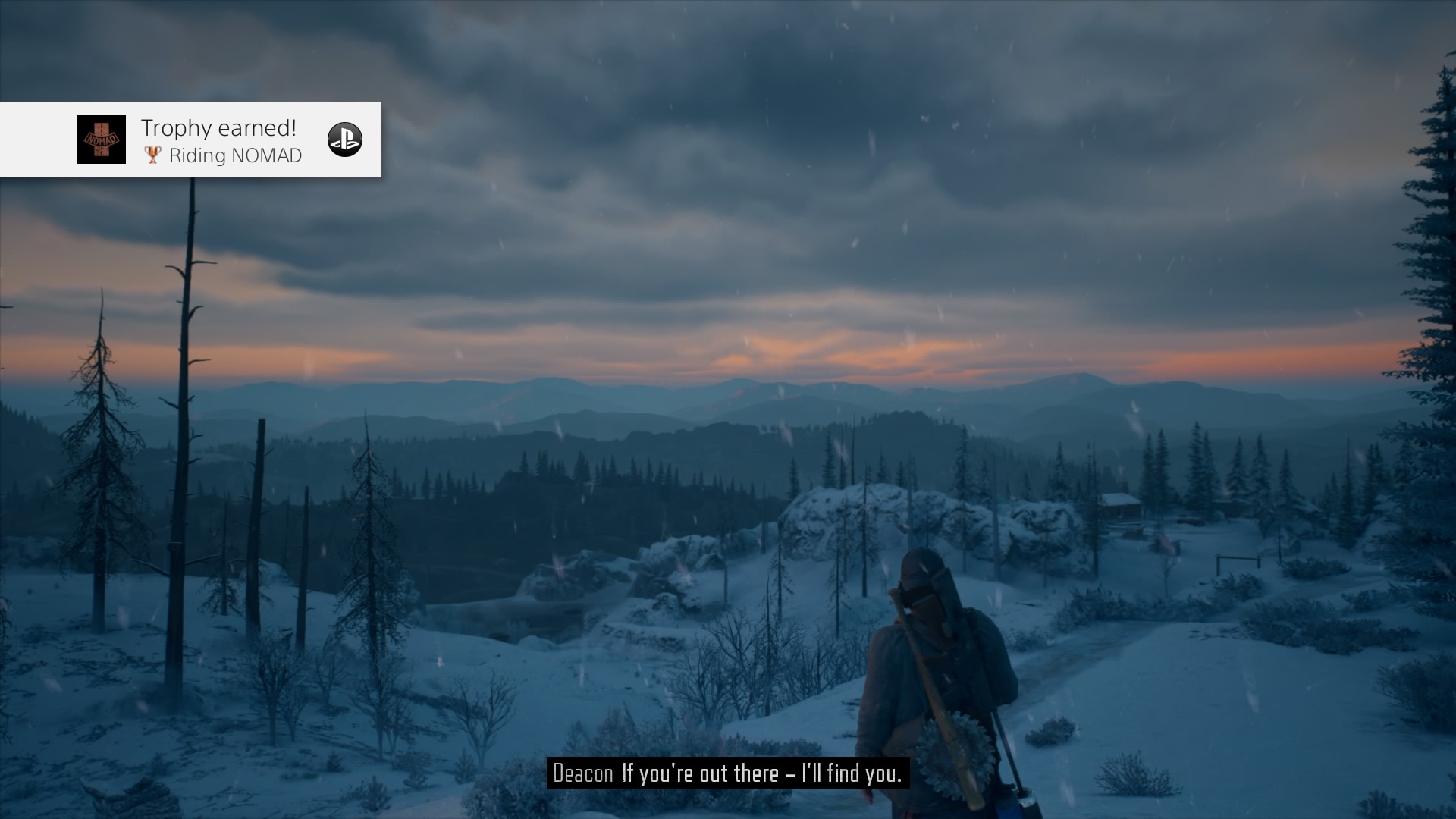 It goes without saying, considering that I'm writing this post, that I did end up and earn the Days Gone platinum trophy, 'One Percenter'. The thing that surprised me the most was the satisfying feeling of seeing the notification pop up notifying me that I had earnt the platinum trophy. It was such a positive feeling in a year of negativity that I knew that I was going to platinum another Playstation game.
The second game I picked to platinum was the very first game that I ever played on Playstation 4, inFamous: Second Son. I had completed inFamous: Second Son way back in March 2015 but I had never played through the game, on a second playthrough, on expert difficulty with only evil karma. Since I hadn't played it in a long time and I had about half the trophies to earn, I thought inFamous: Second Son would be a great second game to platinum. I guess this is the first thing I realised about trophy hunting that I really enjoyed, it was getting me to take a second look at the games I had played and going back to them for a second time. I had forgotten how much fun I had playing inFamous: Second Son, at least until I revisited it back in September! I think its very easy for gamers to always be focussed on the next video game being released or the games sitting in our backlogs but we tend to forget about the games that we've played until the credits roll.
And that takes me to the thing that I love about trophy hunting- it gets you to experience everything a game has to offer. Take Days Gone for example. Whilst I always intended to finish the story, if it wasn't for the platinum trophy I wouldn't have destroyed any of the optional hordes. Intially, I hated the hordes of infected. Don't get me wrong, watching dozens of zombie-like enemies coming charging towards you is impressive… and terrifying in equal measure but trying to outgun the hordes didn't appeal to me, at least not to begin with. It quickly became apparent that I needed to tackle the majority of the hordes, in order to earn some of the trophies. So, I gritted my teeth and set about taking down the first group. After a couple of encouters, I found myself enjoying the challenge. Some hordes were in awkward places or were large in numbers and so I found myself having to think about how I was going to approach each one with and laso keeping in mind an escape route, in case things did not go entirely to plan. This is just one example but I am finding this more and more, that trophies are encouraging me to try out gameplay mechanics and experience features that I normally would ignore.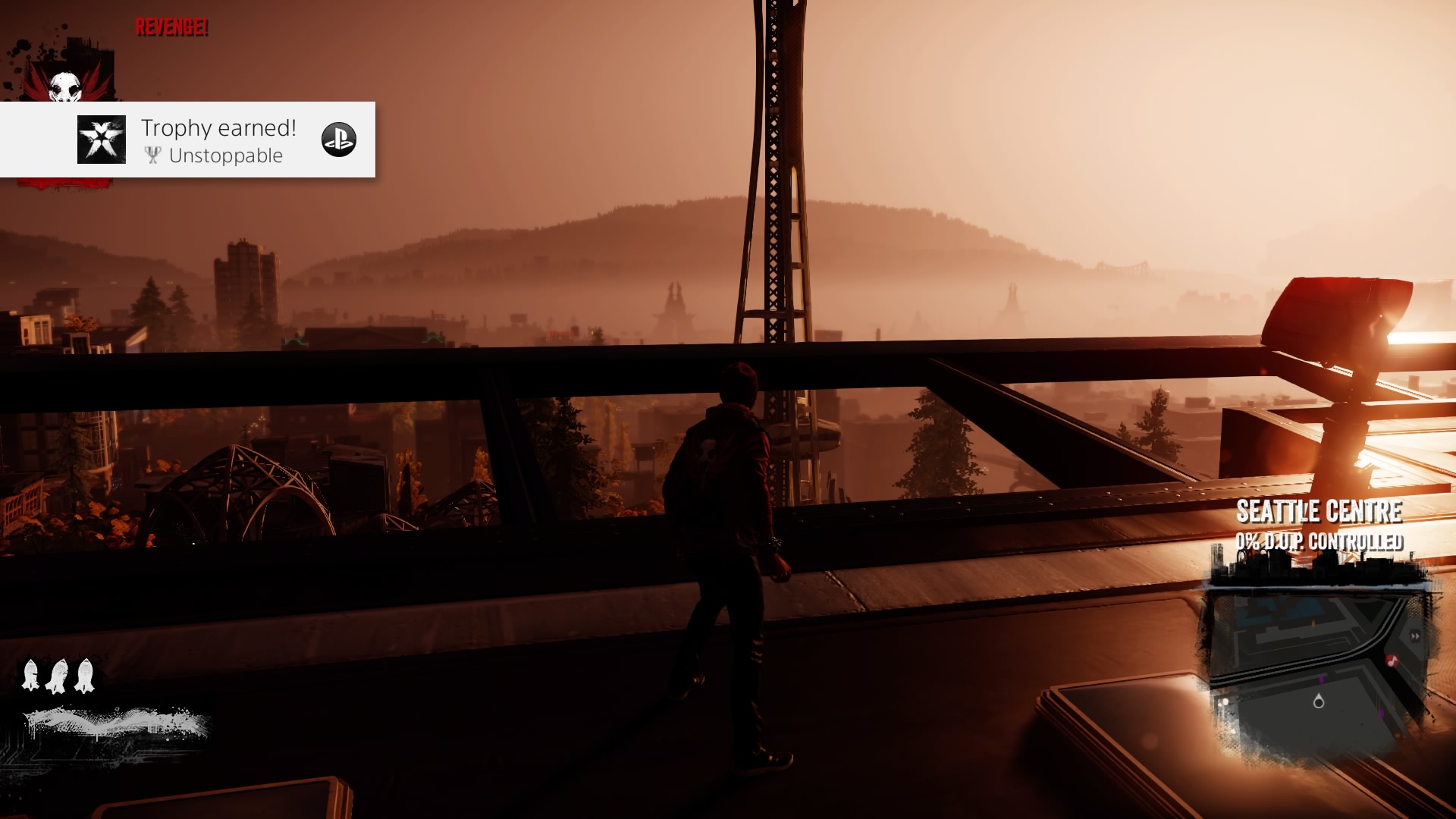 Does this mean I am going to become someone who is only playing games to obsessively hunt trophies? Nope. I'm not going to let trophies get in the way of enjoying playing a game. Already, there are a number of games where I've chosen to finish the game's story and leave my experience of the game at that. However, as long as I'm loving my experience with a video game and I'm not feeling burntout from trophu hunting, then I will continue my quest to acquire those shiny trophies.
So, this has been my rambling post about how I came to the realisation that I enjoyed trophy hunting on my PS4. I know its not everyone's cup of tea but if you would like me to talk more about my experiences of trophy hunting, please let me know in the comments, as I have a few more post topics in mind. I would also love to hear your thoughts on trophy/achievement hunting, so let me know in the comments and I'll talk to you soon!