We made it to the New Year! And what better way to celebrate bidding 2020 farewell, than to look at the games in January's Humble Choice…
PC Building Simulator.
I'll be honest, this month's Choices are not off to a fantastic start, as the first game is a PC building simulator called… PC Building Simulator. OK, maybe I'm being a little too harsh, as PC Building Simulator sells itself as being able to teach people how build their own PCs from scratch. Considering that I do want to learn how to build my own PC, I feel like I should give PC Building Simulator a shot.
Ancestors: The Human Odyssey.
The second game is an open world survival game with an interesting twist! In Ancestors: The Human Odyssey, you take control of a clan of early man and you must help guide them on the path of human evolution. The dangers your clan faces varies from predators to the environment- after all, mankind is not top of the food chain at this point in history! As someone who studied human evolution, this game is definitely one I want to play. The fact that it has also been well received on Steam is an added bonus.
Pathologic 2.
Next up is an RPG set in a plague ridden town, in which you have twelve days to save as many people as you can. I don't normally like horror themed games, but there's something about Pathologic 2 that intrigues me and make me want to ry it. I think its because its got a blend of the atmosphere of a horror game with RPG gameplay. Well, whatever the reason, I think I will end up playing Pathologic 2 in October this year!
Warhammer: Chaosbane.
Now here is a game that is set in a world I love and the game is on my Steam wishlist! Set in the Old World, Warhammer: Chaosbane gives you the responsibility of being the Empire of Man's last hope against the hordes of Chaos. Not only do you get to control some of the most iconic classes in the Warhammerfranchises but you will also get to explore much of the Empire as well. The other big selling point is that the story is written by Mike Lee, a Black Library author, who written a number of Warhammernovels including the Darkblade series and the Nagash trilogy, so I feel like Warhammer: Chaosbane will be a loyal representation of the Warhammer world.
Total Tank Simulator.
The next game is another simulator game, although this time you are commander in World War II. If I'm being honest, Total Tank Simulatordoesn't interest me as much as some of the games we've seen in this Humble Choice. There have been quite a lot of WWII strategy games in these Bundles/Choices and aside from the art style, I'm struggling to see what Total Tank Simulator is doing differently. Still, if you are looking for a brightly coloured war themed strategy game, then maybe this game is worth a look.
Song of Horror.
It wouldn't be a Humble Choice without a horror game included in it and at the halfway point in this month's Choice, we have a horror survival game! In Song of Horror, you are trying to discover the truth behind the dispapearance of a writer and his family. Naturally, not everything is as it seems and you will be exploring some creepy locations, like an abandoned mental hosiptal, to survive against a dark entity. A unique element of Song of Horror is that in each chapter you get to choose the character you want to play as, but each character is different and will approach the investigation differently, giving this game a lot of replayability. As long time readers of this blog know, I'm not a horror video game fan, however I want to try and play at least one horror game this year and maybe Song of Horror will be that game!
Not Tonight.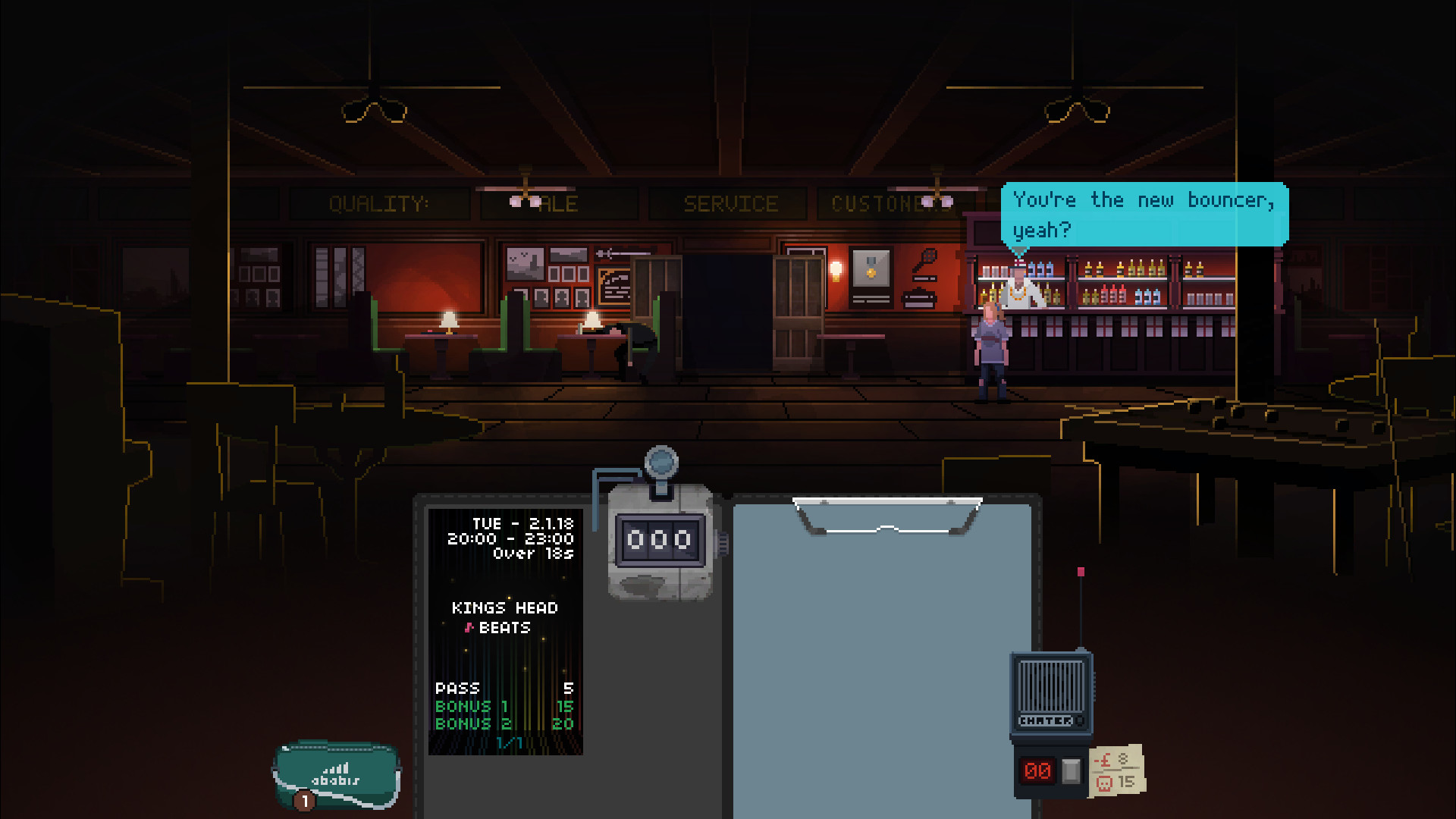 Next is a game with a bit of a politic theme. Not Tonight is set in a post-Brexit Britains in which the Brexit talks have collapsed and a far-right government is in power. You are a European citizen trying to earn money, by being a bouncer, so you can return to your city. Not Tonight has an interesting dystopian setting and premise, which I may look into at some point.
Vampire: The Masquerade – Shadows Of New York.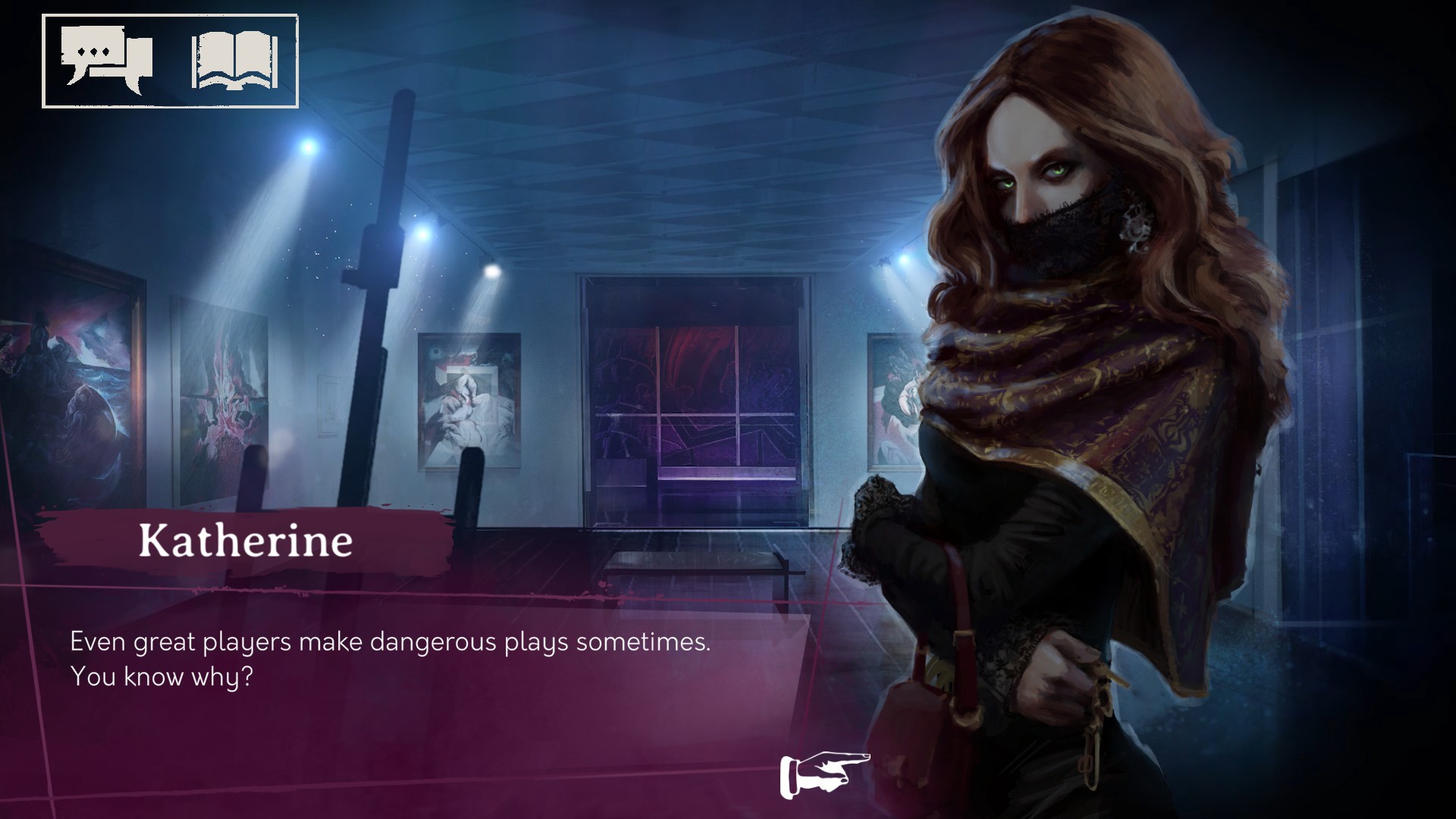 Here we have another game that is on my Steam wishlist! Vampire: The Masquerade – Shadows of New York is a visual novel set in the World of Darkness universe. In the game, you are an outcast vampire tasked with investigating the death of one of the vampire clans' leaders. I love the World of Darkness settings and I have recently discovered my love for visual novels, with the Code: Realize series. So, I think its safe to say, I will be playing Vampire: The Masquerade – Shadows of New York at some point this year!
Tales of the Neon Sea.
The next game is a cyberpunk adventure called Tales of the Neon Sea. In this bright coloured, futuristic world, you are Rex a detective who is tasked with solving a murder that is linked to a robot rebellion. The cyberpunk genre is a genre that I love and combining that with a murder mystery makes Tales of the Neon Sea a game I want to play.
Minoria.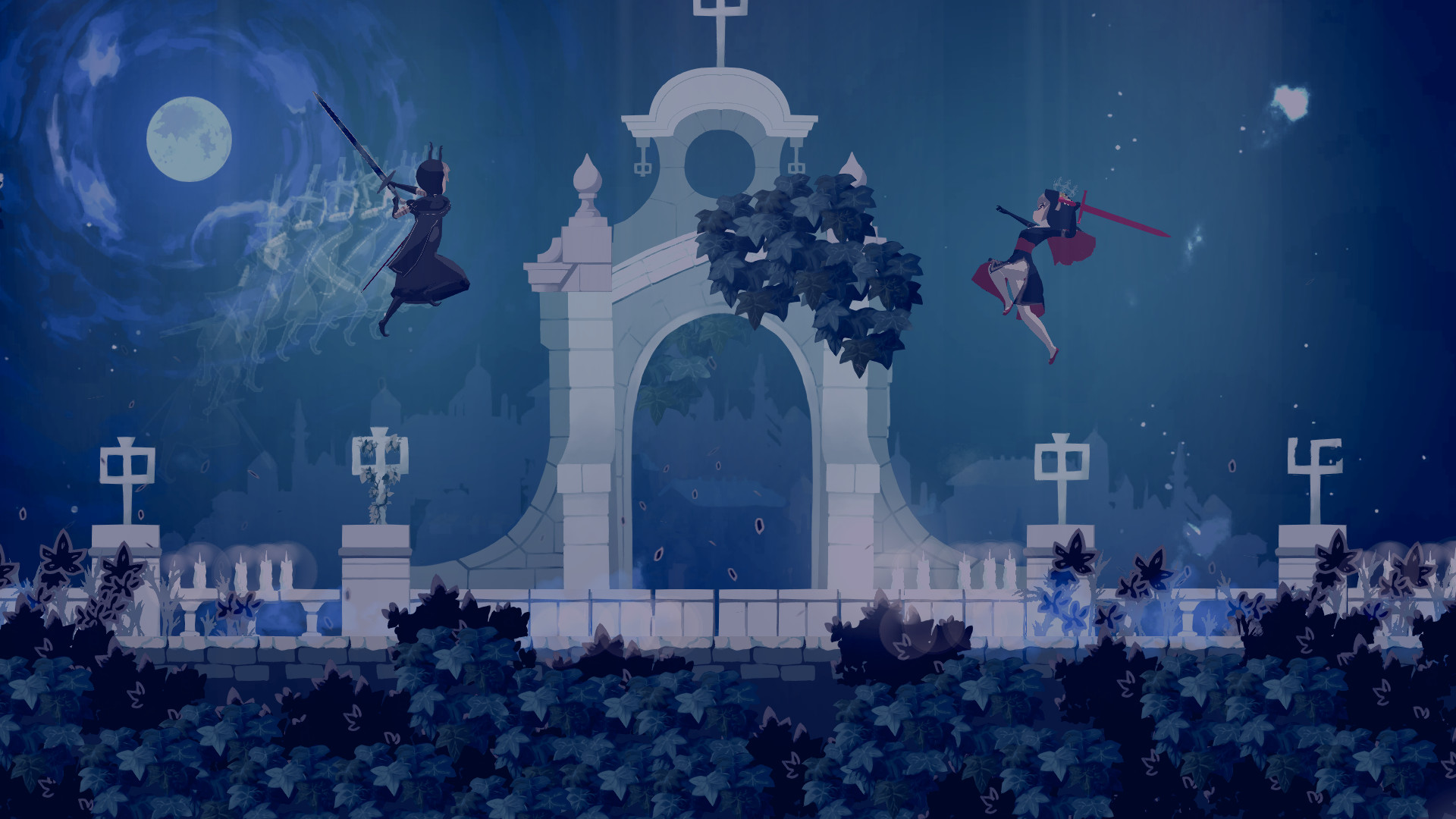 The tenth game, for this month, is an action adventure game called Minoria. In this 2D game, you are part of Sacred Office, an organisation tasked with purging heretics. You have been tasked with stopping the witches' ceremony and protecting civilians from their heresy. Looking at Minoria, I get some serious Castlevania vibes. After playing Wonder Boy: The Dragon's Trap last year, I've been wanting to try out some more metrodvania like games and with Minoria, this maybe my chance.
Deleveled.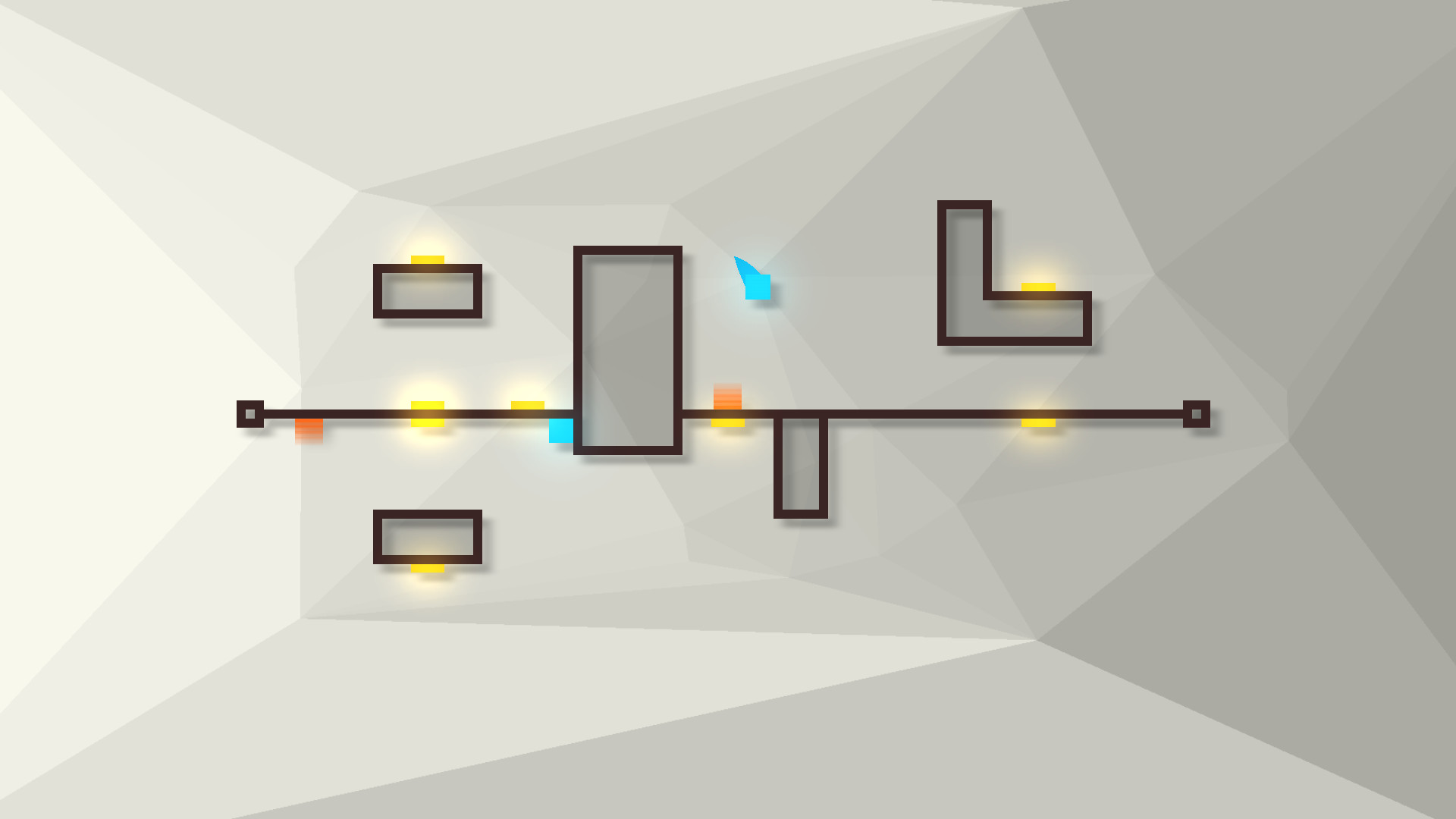 The penultimate game for this month is a puzzle platformer with a twist! In Deleveled, you ahve to navigate a series of jumping puzzles… except you don't have a jumping button. Instead, you have to use momentum in order to clear the game's levels. I am usually terrible at these sort ofgames, so I probably won't be playing this anytime soon. Still, it has a unique concept, so if you are looking for a new puzzle game then Deleveled maybe worth a try!
The Ambassador: Fractured Timelines.
We have reached the final game for January! We finish with a fantasy twin stick shooter. You are an Ambassador of Time who must find out who is responsible for destroying your organisation's city. As someone who still has nightmares about the twin stick shooter mini game in Stardew Valley, I can't say that The Ambassador: Fractured Timelines is going to be a game I will rush to play. However, maybe one day, I will want to give this genre of games another go, in which case I will definitely be willing to gove The Ambassador: Fractured Timelines a go.
And that was January's Humble Choice! I have to say this was a bit of a mixed bag with games that I really want to try and others that I'm not so keen on. That being said, this month did include two games that are on my Steam wishlist, so its not been a bad month. What did you think of the games in this month's Humble Choice? Let me know in the comments below and join me next month, when I'll be taking a look at February's Humble Choice. See you then!