I did it! I managed to complete the Five Games Challenge, which meant I spent the thirty days of November only playing five pre-selected games. Today, I'm going to talk about the final two days and my thoughts on the challenge overall.
Sunday 29th November.
I spent Sunday trying to catch some of the missing fish for winter…with limited success. Now that I have reached Winter of Year 2, I'm not as optimistic that I will be able to earn one million gold. So instead, I'm just enjoying chilling out in the valley. I did manage to help the Wizard retrieve his ink from his ex-wife, so at least I'm still being a considerate neighbour!
Monday 30th November.
OK, despite this being the last day of the challenge, I didn't really play any of the games. I did dabble in Stardew Valley for about an hour. I managed to catch two more fish and I gathered a couple more minerals for the museum. For old times sake, I tried 'Journey of the Prairie King' one last time and died to the first cowboy. I hate that mini game. That is when I decided to call it a night…
How did I do?
As I mentioned before, I did successfully complete the challenge. Initailly I was worried as I had the first two weeks of November off work and the UK had gone into lockdown again, which meant I was going to be spending more time playing video games. However, I didn't start to feel burnt out until the final week and that was really because I played a lot of Stardew Valley in the November. In fact, I was surprised at how much I played Stardew Valley and sort of ignored Fire Emblem: Three Houses and Dragon Age: Origins. There is nothing wrong with either game, I just rekindled my love for Stardew Valley and completely forgot about the other games. All in all, I'm pleased that I was able to resist the temptation to play any other games, other than the five.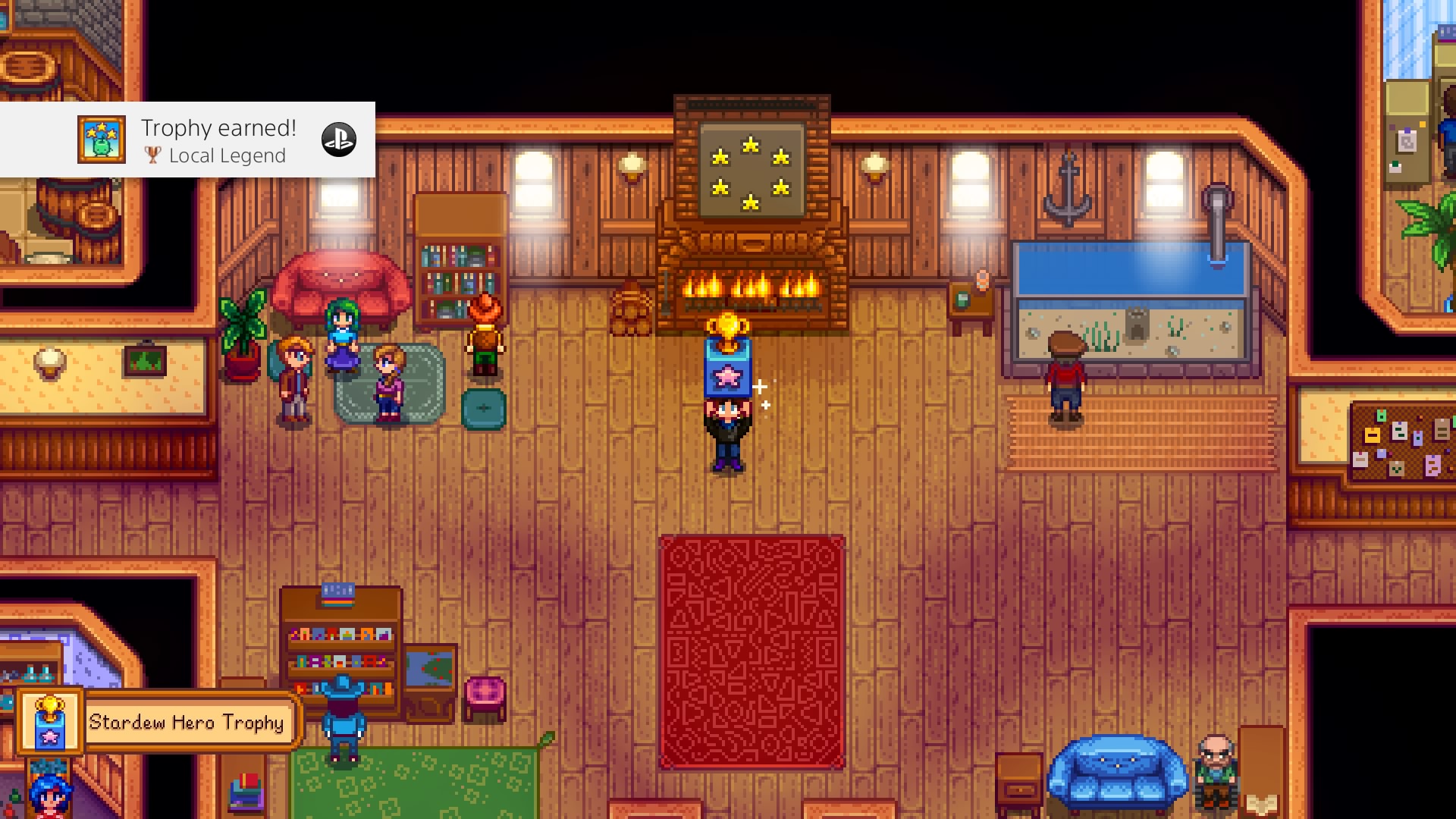 Could I only play five games for an entire year?
The whole purpose of this challenge was to see if you could play a restricted library for a set period time. Naithin, from Time to Loot, posed the hypothetical situation, where you could only play five games for a year. So, do I think I could do it? In all honesty, no. Nope. I think thirty days in pretty much my limit. Even if I picked only MMOs and games that would require hundreds of hours to complete, I still think I would get burnt out. To play the same game over and over again, eventually you tire of it and not enjoy playing that game. And for me, playing games should be fun.
So, I want to thank Naithin for allowing me the oppportunity to attempt this challenge. It has made me appreciate my games that little bit more andit has demonstarted how divers my games are in genre, style and gameplay. If you have a spare moment, please check out Naithin's blog, Time to Loot. Well, this is most likely the last challenge I'll be doing for this blog in 2020. Don't worry, I'm sure I'll come up with something crazy for 2021! Let me know in the comments whether you think you could spend an entire year playing only five games and let me know what those five games would be. See you soon!