I have completed the third week of the Five Games Challenge! As I predicted, this last week was as difficult as the first two weeks, mainly because I was working for most of it. Still, I did manage to get some gaming in, so let's take a look at what I played.
Sunday 15th November.
Sunday was all about Stardew Valley. I mainly was working away through the spring and summer season. I was able to earn two further trophies: Sous Chef (Cook 25 different recipes) and Singular Tallent (Reach level 10 in a skill). Like I've mentioned before, my progress in Stardew Valley is slowing, mainly because I've reached the part where I need to grind my friendship levels and skill levels, so I suspect my progress will start to slow now.
Monday 16th November.
Like Sunday, Monday was Stardew Valley day. I decided my focus for Monday was to complete the mines, which I successfully did. I find that I make the most progress, in Stardew Valley, when I set myself a small goal or target to achieve in my gaming session. So far, my strategy seems to work!
Tuesday 17th November.
Normally, I play Final Fantasy XIV, with my boyfriend, on Tuesday; however, I was late leaving work, so we rescheduled to Thursday instead. So, my Tuesday evening was spent trying to improve my friendship levels with the townspeople in Stardew Valley. This actually paid off, as I earnt the Popular trophy (Reach a 5-heart friend level with 20 people). This now leaves only one more friendship related trophy for me to earn, which I'm feeling pretty optimistic about.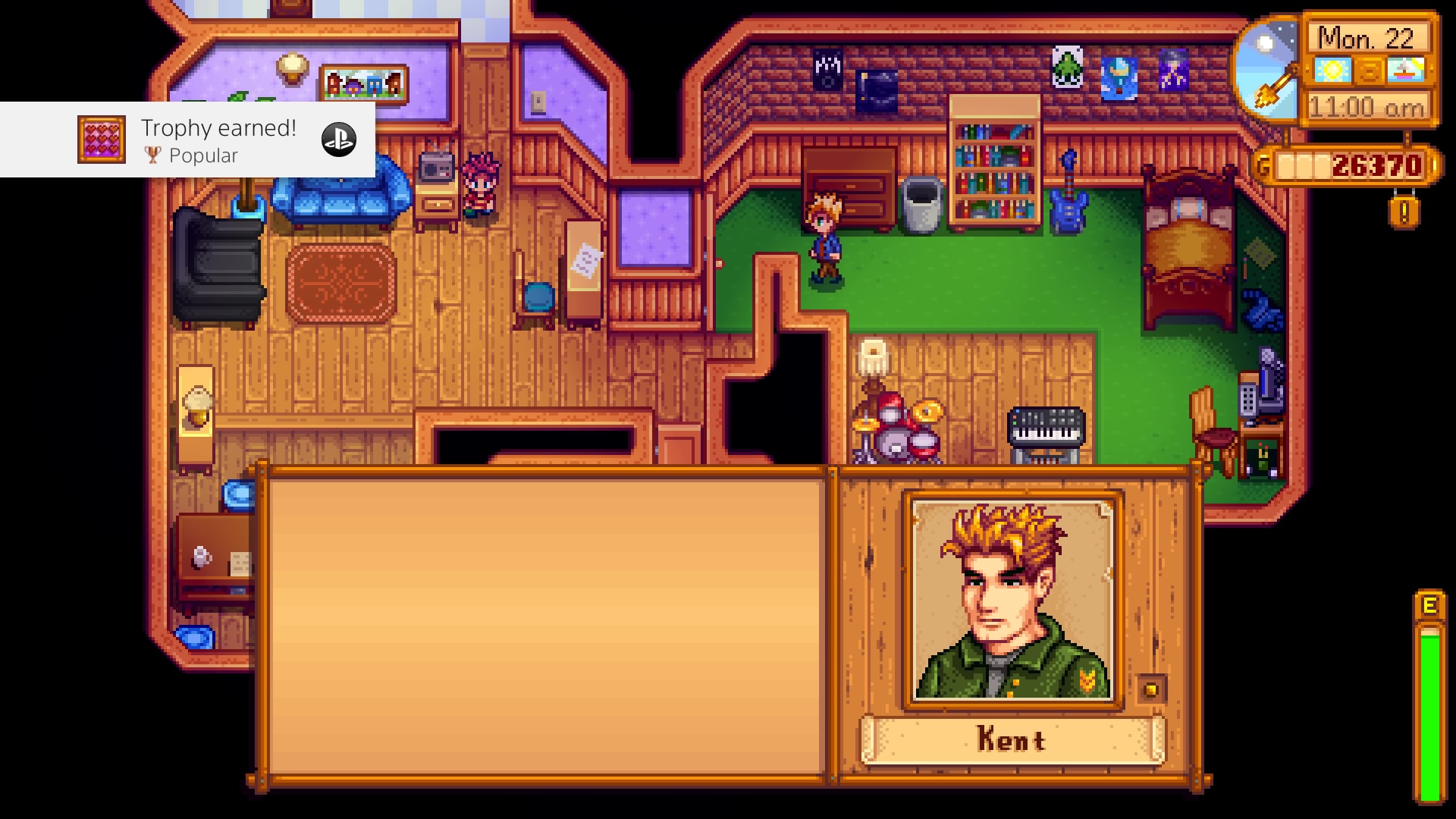 Wednesday 18th November.
Wednesday evenings are Elder Scrolls Online nights. My friend and I decided to play some PvP… and failed spectacularly. It just wasn't the Daggerfall Covenant's night. The Aldmeri Dominion and the Ebonheart Pact were just more aggressive in seizing territory, compared to the Covenant. Still, PvP is always fun with friends, so it wasn't a complete loss.
Thursday 19th November.
On Thursday, my boyfriend and I started to progress through the content set just after the Heavensward expansion. It was pretty cutscene and exposition heavy, which was to be expected as it is finishing off the Heavensward plot and setting up the next expansion. Still, I like the direction the game is going and I'm curious as to what is going on with the Warriors of Darkness.
Friday 20th November.
I didn't play any video games on Firday, as I was pretty exhausted from work. It was nice to have a little break from the same games, but I'm not feeling burnt out from playing the same games, yet.
Saturday 21st November.
I spent Saturday mainly playing Pathfinder with my group. We are just starting a new campaign, Curse of the Crimson Throne, which is definitely promising to be an interesting adventure! I did play a little bit of Stardew Valley in the evening. I didn't really make much progress, except I am now in Autumn of Year 2.
And that is it for week three of the Five Games Challenge! Like I said previously, I wasn't too worried about staying on track as I was going back to work, so I had less time to play video games. I only have one full week left of the challenge and I'm feeling pretty optimistic that I'll be able to complete the challenge. So, come back next week to see how I'm getting on with the challenge. Talk to you soon!