The second week of the five games challenge has been completed! How did I find a second week off work and England still in lockdown, with only five games to play? Read on to find out…
Sunday 8th November.
OK, confession time: I had a late night/early gaming session with Stardew Valley. How late, you ask? 1.30 in the morning early. I know, it was stupid and my body is now letting me know how stupid that was, but I just couldn't help it. Stardew Valley is just one of those games to me, where I just keep saying, 'I'll play for just five more minutes' or 'I'll just play through one more day'. Fortunately, I'm not working this coming week, so I can get away with one late night, I just need to make sure it doesn't turn into a habit!
Monday 9th November.
On Monday, I decided to start off the day with a bit of The Elder Scrolls Online. It turns out that watching the ESO Twitch stream team paid off, as I earnt three Ouroboros Crown Crates and in one of them, I received the Senche of Scarlet Regret mount. Apparently, this unique Crown Crate is the only way to earn this mount, so that's my luck for the week used up! In ESO, I finshed up the quest in Mournhold and also took part in two dungeon runs; this time it was Fungal Frotto II and Crypt of Hearts II, which I apprently have never completed either of these before.
Tuesday 10th November.
Tuesday was a seriously good day for gaming. On Final Fantasy XIV, my boyfriend and I reached the end of Heavensward! I love FF14 but the amount of cut scenes that you have to go through can get a little crazy. Still, I'm intrigued as to where the plot is going to go now, especially as there is a couple of plot threads that haven't been addressed yet.
And of course, I've continued to progress in Stardew Valley. I have now progressed through winter and I'm now into year 2 in the game. I feel like the second year is where most of the progress happens, as I now have upgraded tools and access to better equipment like more advanced sprinklers. My progress is reflected in the four trophies I was able to earn and add to my growing collection:
Artisan (Craft 30 different items).
Homesteader (250K) (Earn 250,000 g).
Best Friends (Reach a 10-heart friend level with someone).
Cliques (Reach a 5-heart friend level with four people).
To be honest, I feel like the rest of the friendship trophies will be hard to get, as they ask for you to be friends with more people and you run this risk of losing friendships as well. Still, I have plenty of time this month, to be able to grind these trophies out!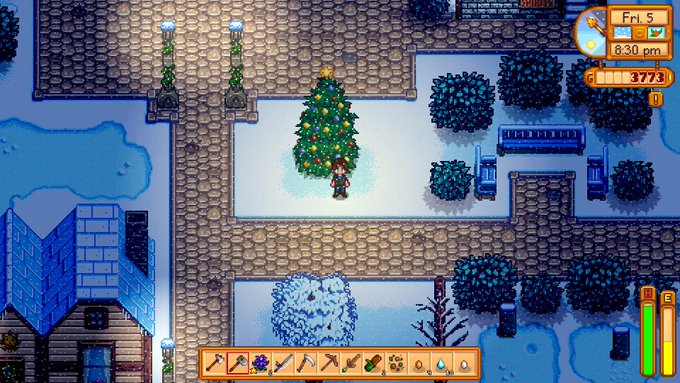 Wednesday 11th November.
I decided to take a little break from Stardew Valley and instead spend a little time with Dragon Age: Origins. My Dalish Elf has now left his clan and has met the king in Ostagar. Right now, he is trying to survive in the Kokari Wilds. Unfortunately, I didn't get to spend too much time with Dragon Age: Origins, as Wednesdays are when I play The Elder Scrolls Online with my friend. We took one look at the PvP map and realised that Wednesday was not going to be the Daggerfall Covenant's day, so we decided to tackle some World Bosses instead. This was actually productive, as we managed to take out allof the World Bosses in Stormhaven and Glenumbra, twelve bosses in total. I returned to ESO, later in the evening, by myself and earnt all the trophies relating to the public dungeons in Auridon and Grahtwood- Toothmaul Gully and Root Sunder Ruins. I want to do this with the rest of the Aldmeri Dominion zones, as that would mean I will have earnt all the zone related achievements for the Aldmeri zones. All in all, Wednesday was a productive day when it came to video games!
Thursday 12th November.
On Thursday, I returned to Stardew Valley. I'll be honest, I did start to feel a little less engaged with the game. I forgot, that with the second year on the farm, the gameplay gets a little repetitive as the farm starts to get a little more streamlined. I've started to focus on improving my relationships with the townspeople, as I can then get access to some recipes and start to work on cooking. I also continued playing The Elder Scrolls Online and I managed to get all the achievements associated with the Aldmeri Dominion public dungeons. This took me a little longer than expected as it seemed like every time I reached one of the dungeon bosses, someone had just defeated them, which meant I had to stand and around and wait for the boss to respawn. I also defeating the five remaing World Bosses in the Malabal Tor zone, which means I am now done with the Aldmeri Dominion zones, allowing me to focus on the Ebonheart Pact zones. At the moment, I about half way through Deshaan, a Dark Elf themed area.
Friday 13th November.
I didn't do as much gaming on Friday, as it was my Dad's birthday. I did play a little bit of ESO, completing a couple of quests in Deshaan, as well as taking downa couple of World Bosses in that zone. I also picked up Fire Emblem: Three Houses and just worked through a couple of battles. And that's really all I did on Friday!
Saturday 14th November.
The little break I had on Friday turned out to be a great thing. I spent several hours playing Dragon Age: Origins. My Dalish Elf is out of the Kokari Wilds and is now part of the Grey Wardens. I've played through the Tower of Tower of Ishal and I have made my way to Lothering. I will admit, I did die several times in the tower, mainly because I forgot how lethal some of the Darkspwan emissaries are if you try and tackle them head on, this early in the game. Once I've finished in Lothering, I think I will tackle the Circle of Magi, just to get it out of the way, as its my least favourite area of the game. I also picked Stardew Valley back up, just to continue grinding the relationships with the towns people. This did pay off as I earnt the trophy Networking (Reach a 5-heart friend level with 10 people). This leaves only two more friendship related trophies to earn and then I can be as anti-social with the twon's residents as I want!
And that is where the second week of the challenge ends! I'll eb honest this was a bit of a harder week, tahn last week, as its the second week I was off work and the second week England was in lockdown; so I pretty gaming for most of the week. Hopefully, things will get easier next week, as I won't be playing games as much. So, check back next week when I will be talking about how the third week of the challenge went. See you then!