Since this is the month of October and Hallowe'en is right around the corner, I wanted to recommend a suitably game. However, I'm an absolute coward when it comes to horror games, so I had to go for the next best thing, a zombie game.
Days Gone is an open world, zombie, adventure game. Before those industry buzzwords scare you off, let me just say that Days Gone has been one of my favourite games to play this year, so far. You play as Deacon St. John, a survivor of the viral outbreak. Two years on, he is riding around Oregon with his friend Boozer, trying to survive against the hordes of freakers (zombies) and other human survivors.
Days Gone excels in its open world. Oregon is an incredibly varied setting. You start in a hilly, forest area but as the game progresses you will explore ruined towns, claustrophic tunnels and even a snowy region. The diversity just makes you want to explore every corner of this world. The collectibles and side missions will further encourage you to explore. There are some collectibles that will tell the story of the end of the world, adding to history and lore. As for the side missions, it is in your best interest to complete, as these will improve your relationships with the survivor camps, giving you access to better items in the camps. Basically, you are rewarded for the exploration that you do, which is a sign of a well crafted open world game.
One of the best parts of Days Gone is riding around on your motorbike. There is something pretty great about tearing along the roads of Oregon, outracing your enemies. The motorbike is essential to your survival. Not since playing Mad Max, has there been a game, where I felt that the relationship with your vehicle is one of the most important relationship sion the game itself. In Days Gone, there are a lot of things that can, and will, kill you. And sometimes, you don't have the resources to defend yourself. That is where your motorbike comes in- it allows you to flee enemies like a bat out of hell. The fact that you can also upgrade and customise your motorbike helps to make it feel like it is truly your bike.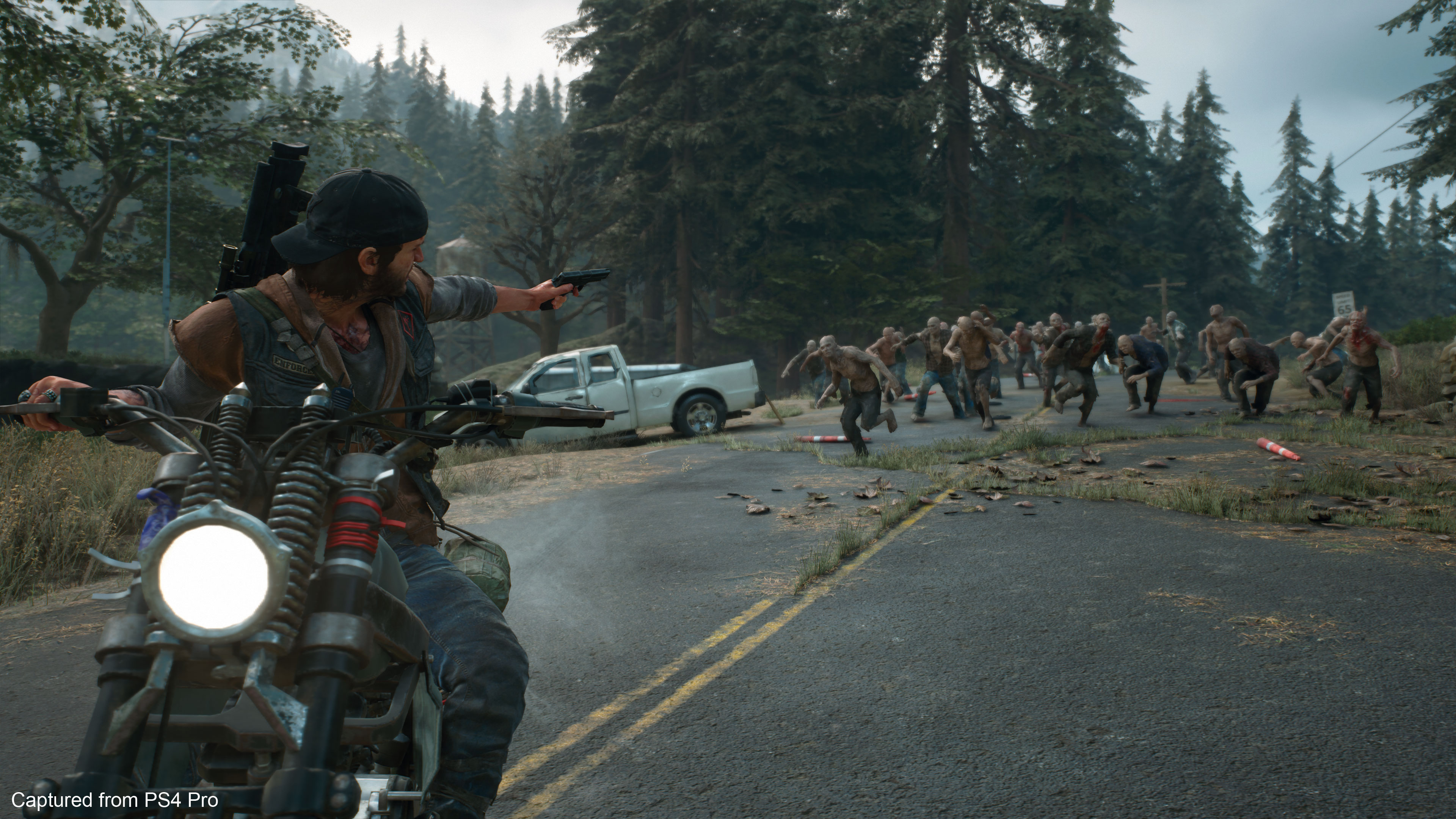 And finally, there are the freaker hordes. There have been many zombie games that promise you the experience of facing hordes of the undead. Days Gone is one of the few games that deliver on that promise. There is something unnerving about watching a huge number of freakers emerging from a cave and all of them charging towards you. And there is nothing more satisfying, than defeating the last freaker and discovering that you managed to survive the encounter. Sure, there were times when my PS4 was struggling with the bigger hordes but the hordes were such a great experience that it didn't affect my time with Days Gone.
So, if you are looking for a zombie survival game, which has an emotional story and a fascinating world to explore, then I highly recommend you try Days Gone.