Its the start of a brand new month, which means its time to take a look at a brand new set of games from Humble Choice!
Age of Wonders: Planetfall Deluxe Edition.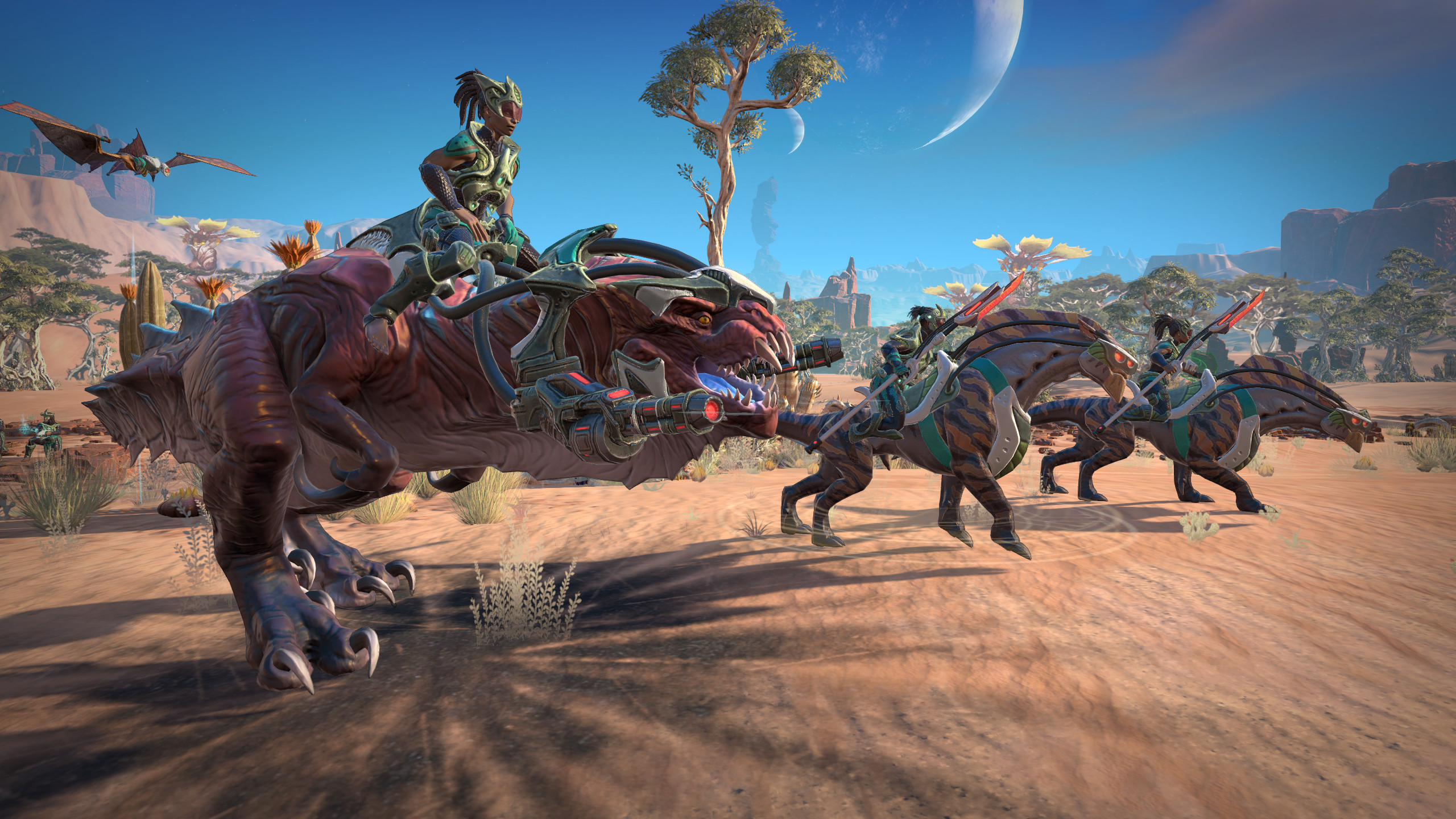 We're off to a good start with this first game! Age of Wonders: Planetfall has been sitting on wishlist since it was announced last year. Age of Wonders: Planetfall is a sci-fi turnbased strategy game, in which your goal is to lead your chosen race to dominate the planet. Plus, one of these races rides dinosaurs. With Humble Choice, you are also getting the deluxe version, which gives you additional cosmetics and a bonus scenario. I can safely say that Age of Wonders: Planetfall will be one of my choices this month.
Void Bastards.
Keeping with the sci-fi theme, the second choice is Void Bastards. In Void Bastards, you ar ein charge of a group of escaped prisoners who must navigate through a series of derelict spaceships in order to fully escape. It is up to you which ships you will scavenge supplies from and how you will explore each ship and don't worry, if one rpisoner dies there is always another totake their place. Void Bastards is another game that has been sitting on my wishlist- I just love the comic book art style and quirky humour it seems to have. Void Bastards will be joining Age of Wonders: Planetfall as one of my chosen games.
Railway Empire.
We have a genre shift with Railway Empire. In this management simulator, you are responsible for making the most successful railway network in America. Not only do you have to buy trains but trains stations, maintenance buildings and tourist attractions. To be honest, Railway Empire does appeal to me. I love management games and Railway Empirecertainly has a lot of things that need managing. Its been a while since I played a management game, so Railway Empiremay become one of my picks for this month.
Battlestar Galactica: Deadlock.
I love the TV show, Battlestar Galactica, so it probably comes as no surprsie that I already own the turn based strategy game, Battlestar Galactica Deadlock. And it probably comes as no surprise to long time readers of this blog… I haven't yet played it. Battlestar Galactica: Deadlock is set during the first Cylon War, many years prior to the start of the TV show. You are in charge of the Colonial Fleet and defence of mankind against the Cylon forces. If you are a Battlestar Galactica fan who wants Commander Adama job, then here is your chance!
Yuppie Psycho.
Moving away sci-fi strategy games, we have the horro adventure game, Yuppie Psycho. In Yuppie Psycho, you play as Brian Pasternack, a young man who has just started his new job. However, whether he will survive his assignment will be all down to you. What's the assignment? To hunt down the witch who is tormenting his co-workers. Yuppie Psycho reminds me a bit of Fran Bow, a point and click adventure that I loved playing, so I may have to pick this game…
Beat Hazard 2.
We're at the halfway point with this month's games! And we've come to a rather unique looking game called Beat HAzard 2. This is a sci-fi shooter that uses your music collections alters what spaceships and weapons you can use. I'm a bit torn, as I'm pretty bad at bullet hell games but, on the hand, I love the concept of Beat HAzard 2. I guess, if I have any picks left, I may give this game a shot!
Sigma Theory: Global Cold War.
The next game is another one on my Steam wishlist! Seriously, I'm actually doing great this month for games I actually want. Anyway, Sigma Theory: Global Cold War is a strategy game in which you have been placed in charge of an inteligence agency called the Sigma division. You are respionsible for recruiting agents and preventing other agencies from using new technoligies that could wipe out the global financial system or other country destroying technologies. I love the whole espionage, hacker type setting for Sigma Theory: Global Cold War, so you can bet this will be one of my picks!
Metal Unit.
Next up is an Early Access game called Metal Unit. In the game, you play as Joanna, a soldier tasked with protecting humanity and getting revenge on her traitorous sister. This pixel platformer reminds me a lot of Wonder Boy: The Dragon's Trap, with its side scrolling gameplay, which is probably why I'm tempting to pick it, as I have said that I wanted to try more of these sorts of games out.
Don't Escape: 4 Days To Survive.
Sticking with the pixel graphics, we have Don't Escape: 4 Days To Survive, a point and click adventure game set in a post- apocalyptic world. Pretty much everything I just said ticks all the boexs for me to play this game. I love post-apocalyptic setting and I really want to play more point and click adventure games. Don't get me wrong, whenever a game asks me to keep a group of survivors alive, they tend to end up like my mum's flower baskets when I'm left caring for them when my parents are on holiday… Still, I think I will give Don't Escape: 4 Days To Survive a go, after all, what's the worse that could happen?
Verlet Swing.
The next game is one I know I will fail miserably at. Verlet Swingis a platformer in which you must navigate through various level by, well, swinging through them. Don't get me wrong, this looks like a creative and challenging game but its not one that I would be any good at. If you are interested, then know that there seems to be plenty of content with 100 levels, a challenge mode and the ability to try out other players' levels through Steam Workshop. So, if you are looking for a challenging platformer, maybe you should check out Verlet Swing!
Basingstoke.
Of all the places to set an apocalpytic roguelike game, Basingstoke in the UK would be one of the last places I would think of. Still, Basingstoke definitely seems unique as its setting, with its art style and unique characters, which includes a tourist with a selfie stick. I definitely think Basingstoke may end up as one of my picks for this month.
Earthlock.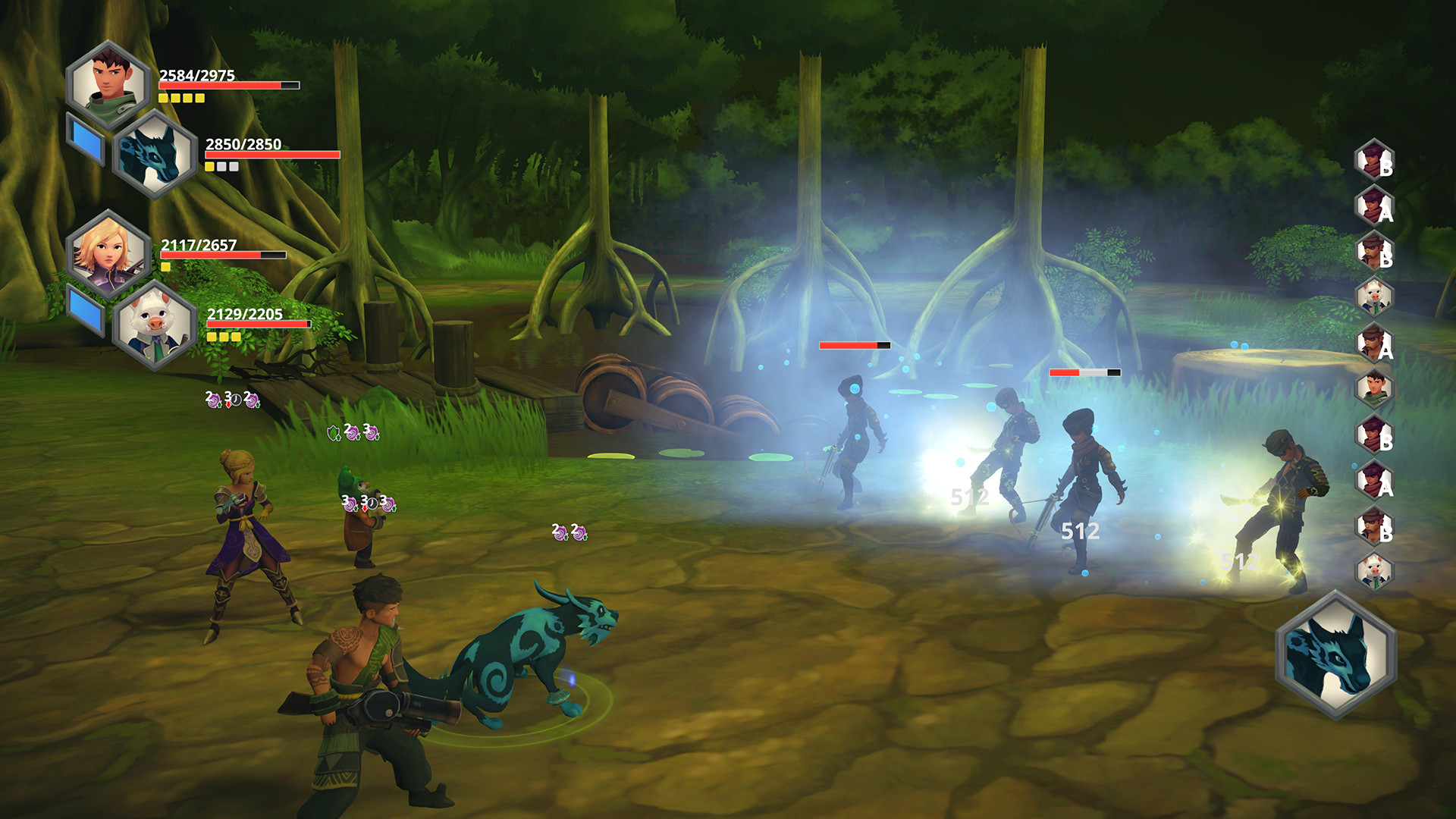 And the final game for July, is one that I already own, a fantasy JRPG called Earthlock. In Earthlock, you must lead a group of unlikely heroes as they embark on an epic adventure. Earthlockhas everything you would want from a JRPG: unique characters, turn based battles and an interesting take on a skill tree. This game seems to be a love letter to late 90's/ early 2000's JRPG, so if those are the sort of games that you love; then you should check out Earthlock!
And that was the July Humble Choice picks! I have to say this was actually a great month. There are three games that are on my Steam wishlist: Age of Wonders: Planetfall, Void Bastards and Sigma Theory: Global Cold War. Plus there are several of these games that I really want to try out! But what about you guys? Are there any games here that you would recommend playing or are there any that you want to play? Let me know in the comments below and join me next month for another bundle of games! Talk to you soon.