We're reaching the end of these series of posts… well, at leasr for now. Still, we still have a few more years of video game releases to talk about. Enough waffling, let's jump back to 2010!
Let's start this post off with sequel, a sequel that, like Assassin's Creed II, changed my mind about a series and actually made me fall in love with it. I'm talking about Bioware's sci-fi RPG, Mass Effect 2.
Now, don't get me worng, I enjoyed Mass Effect and it wasn't a bad game. It was ambitious, which probably contributed to its flaws. The combat was clunky and there some animation issues. Still, the game had promise. It promised a sci-fi saga with complex characters, plot twists aplenty and exotic locations. And Mass Effect 2 delivered what its predecessor could not. Mass Effect 2 helped me to fall in love with sci-fi video games, just like Fallout 3 did with the post-apocalyptic games.
For most of this series, I have talked about games that I have completed and left me with enjoyable memories. Well, for this second game, its actually one I have never completed. That game is Alan Wake.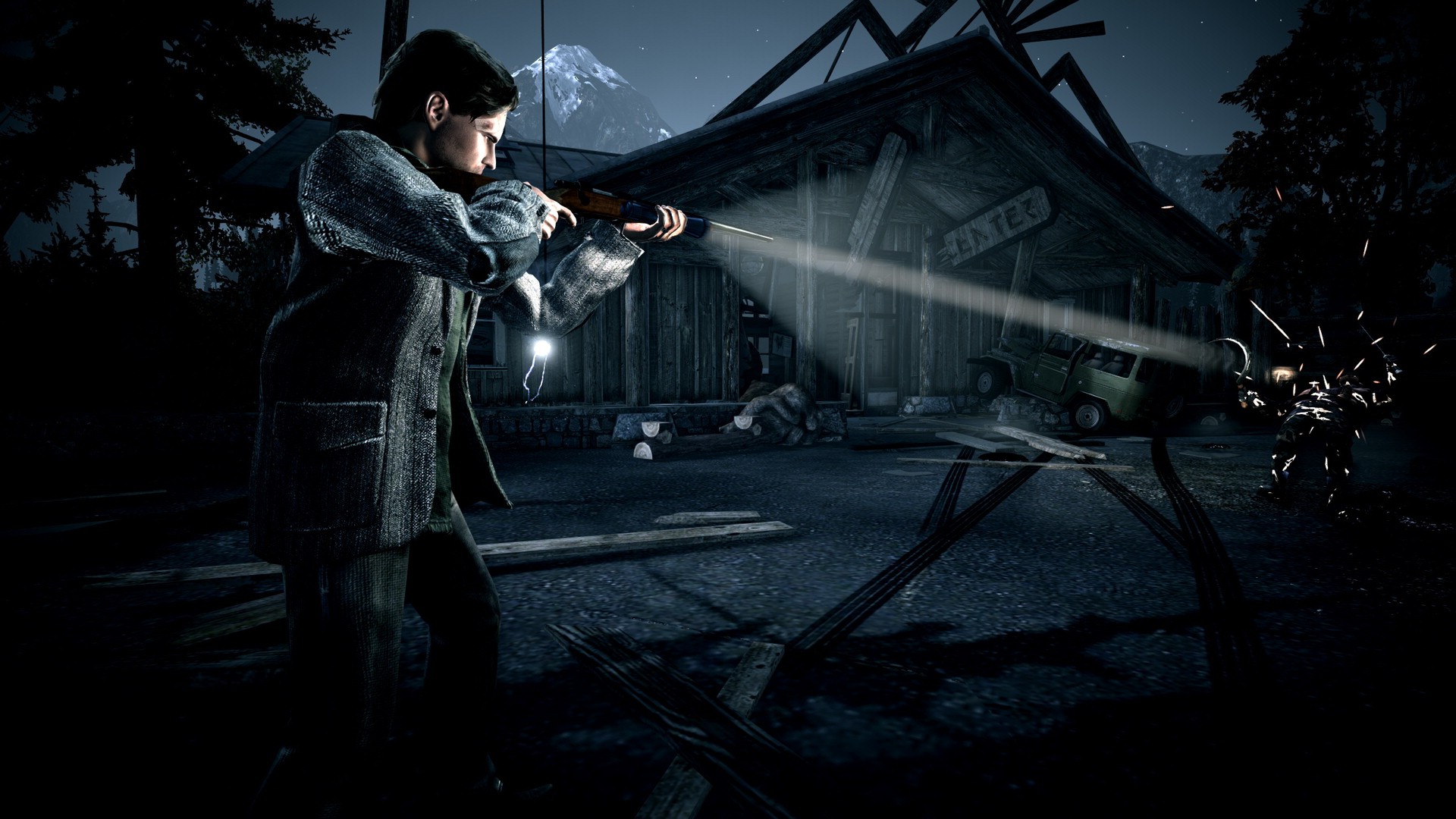 OK, let me start by saying I love the horror genre in books, film and TV. So when I heard about this game being released on Xbox 360 all about an author who while trying overcome writer's block, gets caught in a nightmare situation when his wife goes missing and the darkness quite literally comes alive, it sounded like the a Stephen King plot turned into a video game. So, I bought it and started to play. The tutorial wasn't a problem… then I got into the main part of the game. I don't what it was but it freaked meout and I used all of my bullets on what I thought was the thing stalking me. Turns out I was shooting a tree. Poor Ala was now stuck under a streetlight with nothing to defend himself. I turned my Xbox off and have never played Alan Wake again.
One day I want to return to Alan Wake and finish it. I've heard its a great game and one that I will most likely love but so far I can't bring myself to play it. I guess what I'm saying is that Alan Wake represents a genre of game that I've yet to fully enjoy. I have never been able to play any horror game even a quarter of the way through. There is something about horror games that disturb me in a way that book and films don't. I think that the day I complete Alan Wake will be the day I get over my fear and embrace a genre I do love… hopefully that day will come soon!
So, there were my two games from 2010! One was a complete success, whilst the other, well, we're still waiting to see how that turns out. What games released in 2010 did you enjoy playing? Let me know in the comments below and I'll talk to you soon!