The first week of June is almost over, which means its time to check out this month's games from Humble Choice. Let's take a look!
Supraland.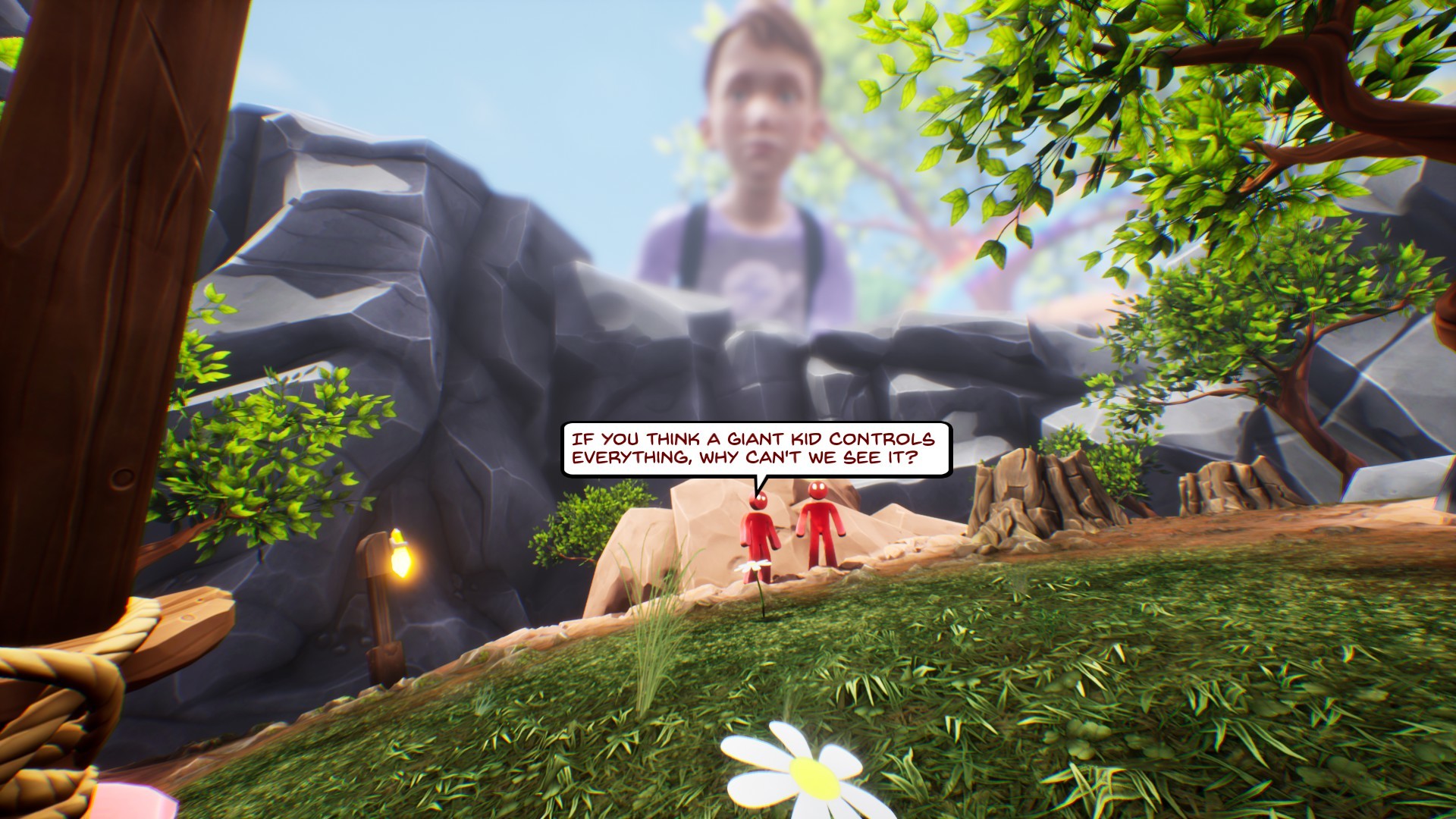 The first pick for June is giving me some serious Toy Story vibes. In Supraland, you are this small red figure placed in a world that could only really be created from the imagination of a child. From there, its up to you to go and explore, solve puzzles and fight enemies. Looking at the Steam reviews, a lot of people say it has a bit of a Metroidvanie meets Portal feel, which definitely sounds like a unique experience. I think Supraland will be one of my picks for June. If you are intrigued by this game, head over to its Steam store page and you can download a demo to try!
GRID- Ultimate Edition.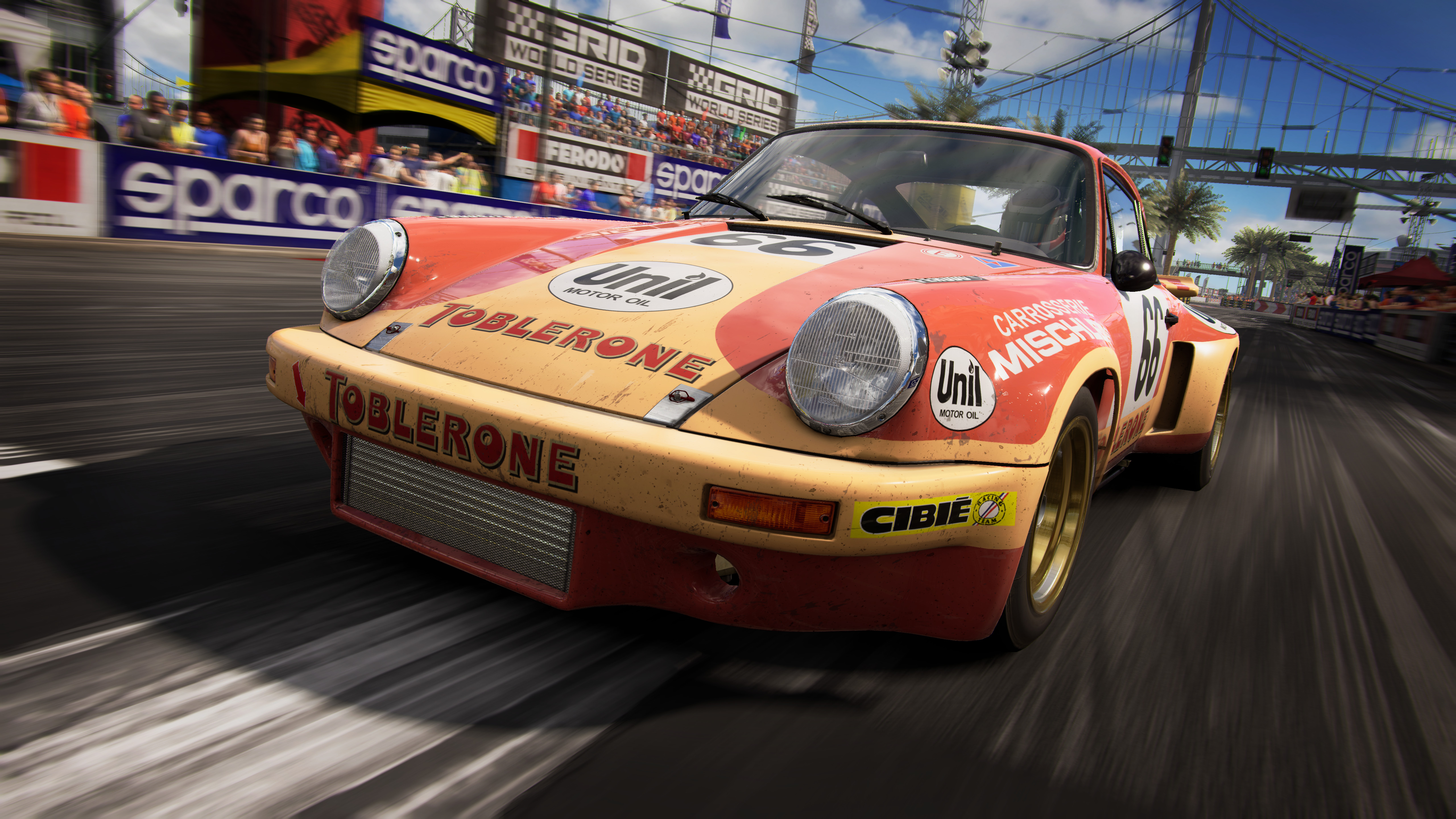 The next game is GRID- Ultimate Edition. I'm probably going to offend some racing game fans but as always, I can't really tell the difference between the racing games. However GRID does seems to have some good reviews on Steam, although some reviews do say its not quite as good as some of the previous games in the series. I will say that watching the trailers on Steam, GRID deifnitely has some unique cars available. As this is the ultimate edition of the game, you also get Seasons 1-3 DLC packs, as well as a selection of additional cars and graphics to personalise your profile. Taking all of that into account, getting the game through Humble Choice seems to be the best way to go for valua for money.
Hellblade: Senua's Sacrifice.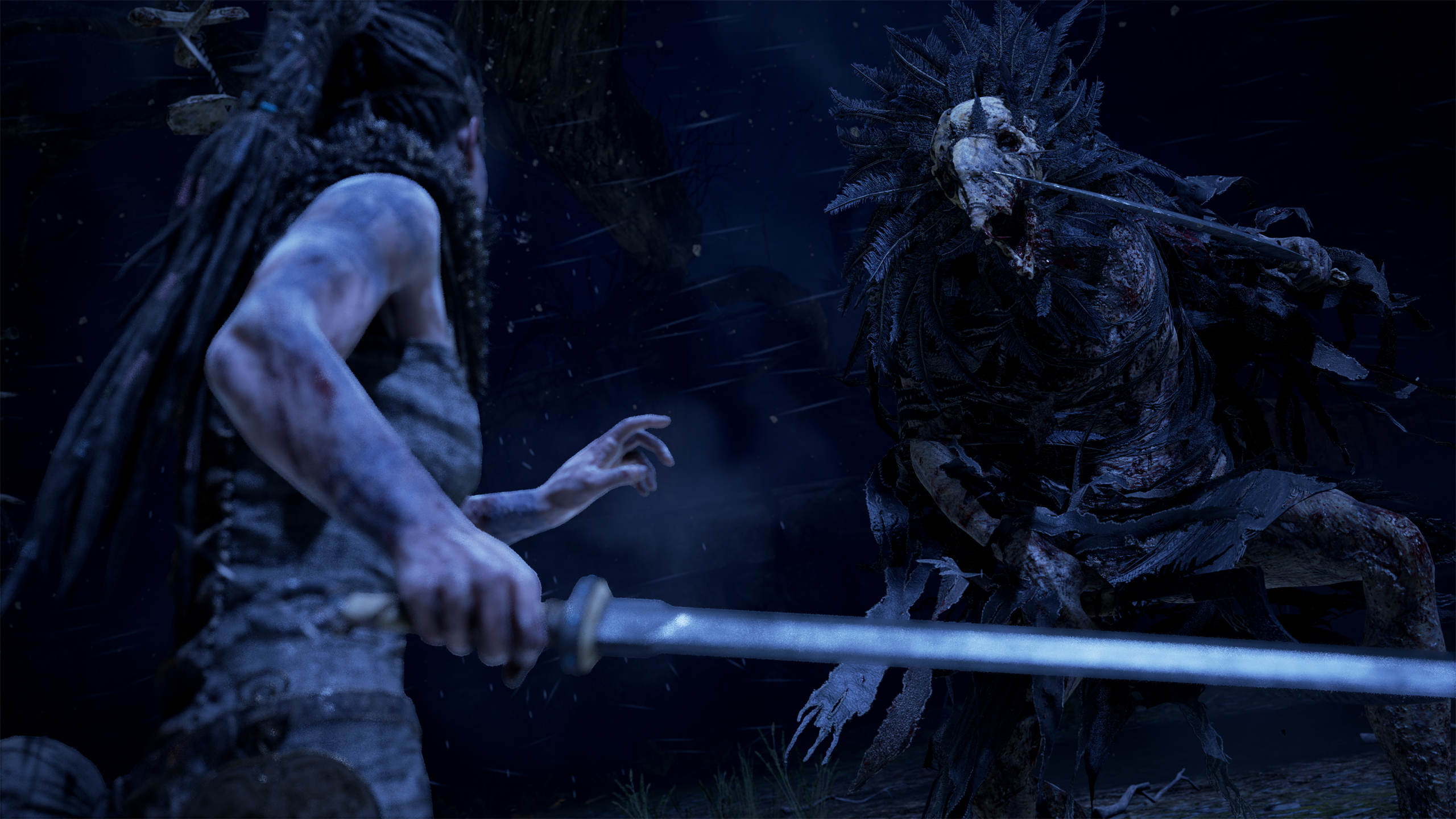 Up next is a game I own but haven't played. Hellblade: Senua's Sacrifice is an adventure game, developed by Ninja Theory; in which you play as Senua, a celtic warrior, who must journey through the Viking afterlife to save the soul of her lover. What makes Hellblade: Senua's Sacrifice stand out is the way it handles mental health, as Senua must contend with her psychosis as wll as the enemies trying to kill her. This game has earnt many awards and looking at the Steam reviews, they seem well deserved. I know one day, I will definitely be playing Hellblade: Senua's Sacrifice.
The Messenger.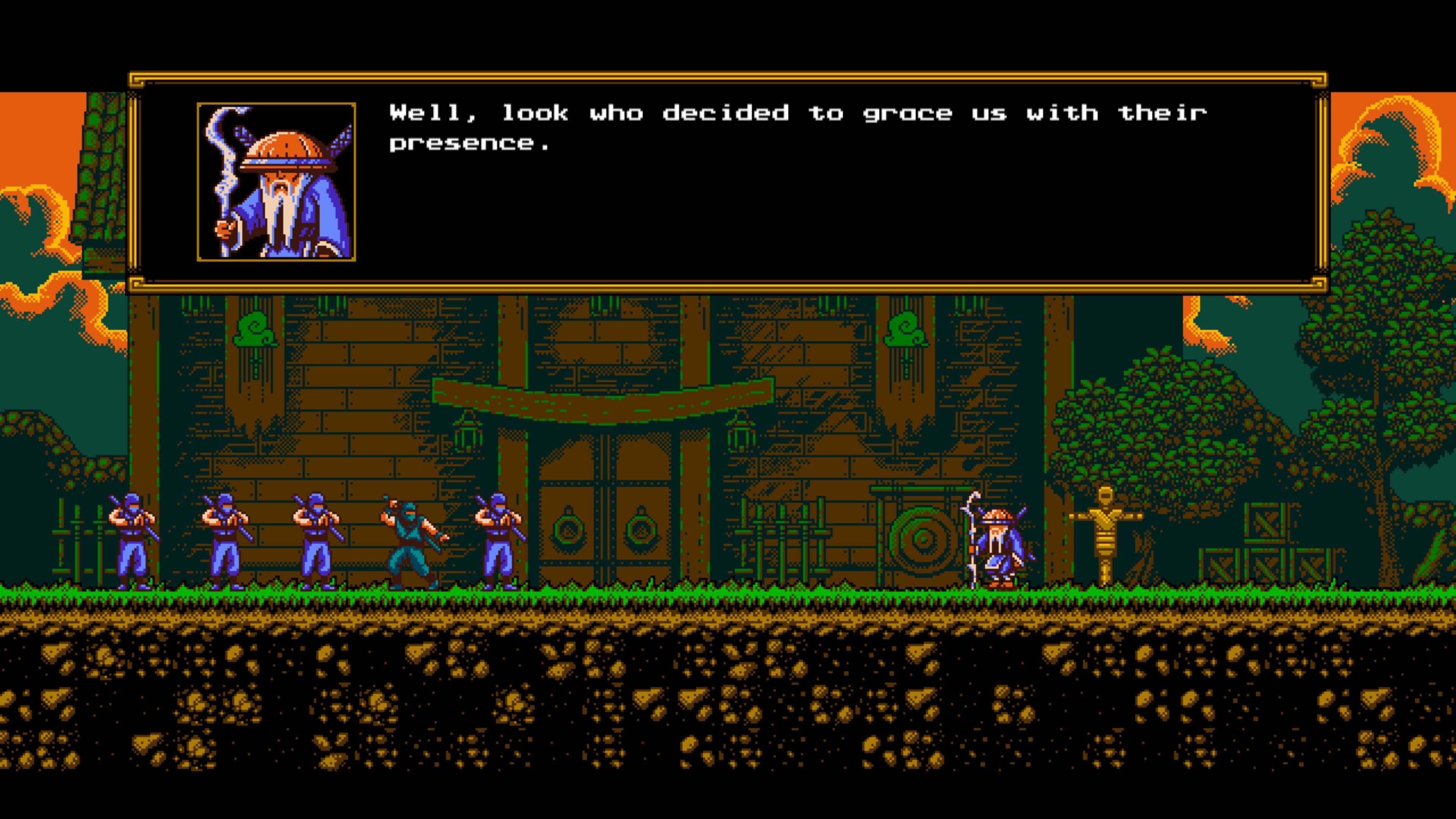 The next game, is one that is currently on my Steam Wishlist, The Messenger. In The Messenger, you are a ninja tasked with delivering a scroll to ensure your clan's survival. The thing that drew me to The Messenger is its retro metroidvania visuals. After playing Wonder Boy: The Dragon's Trap, I've been wanting to play more platforming metroidvania games and I think The Messenger would be a great place to start!
Barotrauma.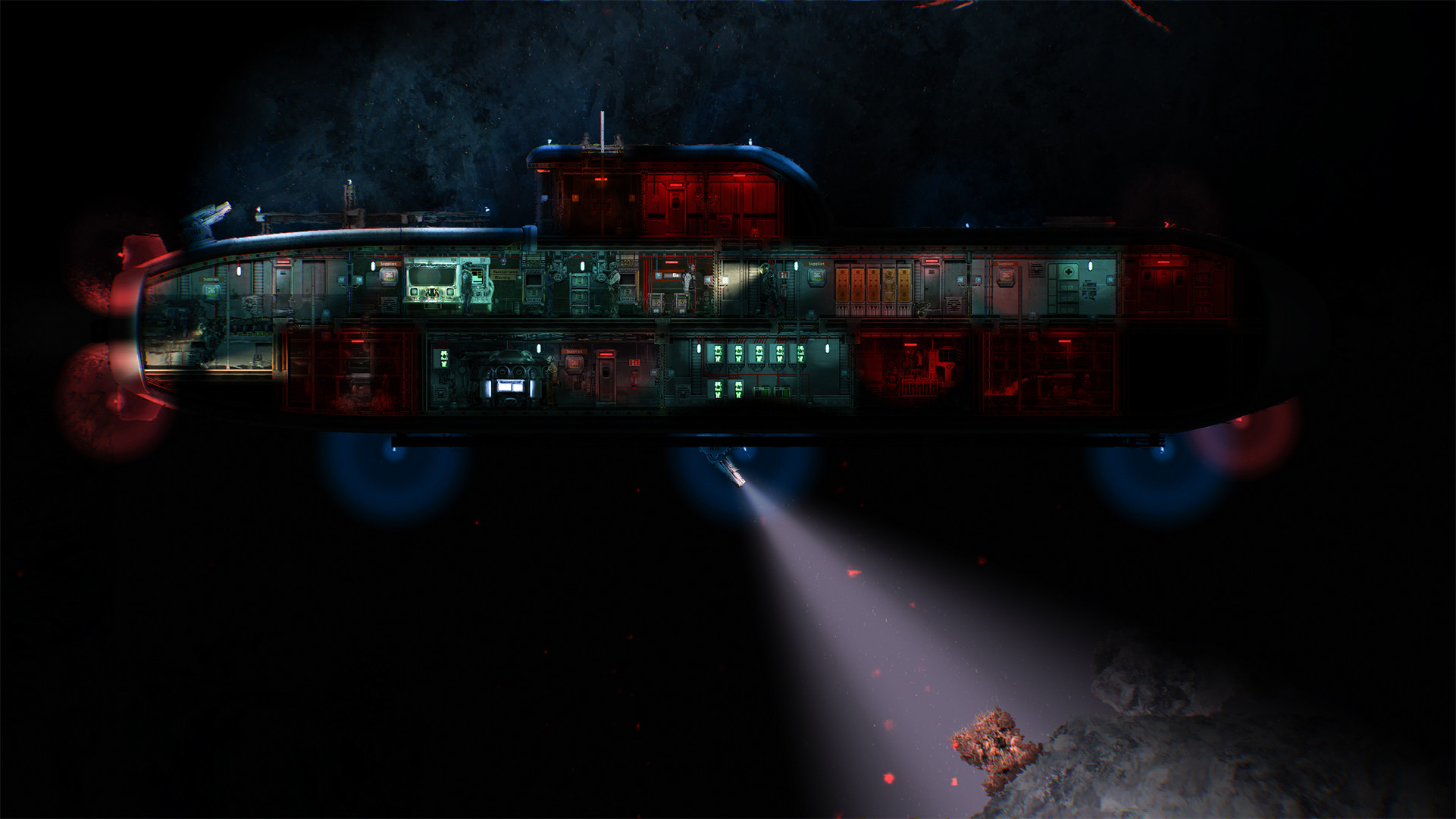 We have a bit of a change ion game genre with this next game- Barotrauma is a sci-fi co-op survival horror game. A bit of a mouthful. You and up to fifteen other players are on board a submarine exploring the icy depths of Europa, one of Jupiter's moons. Unfortunately, you aren't alone in the ocean, as there are plenty of things lurking in the darkness of the ocean. Also, you may have a traitor or two on board. Barotrauma sounds like it has a really unique and promising premise, I willdefinitely be keeping my eye on this game.
Felix the Reaper.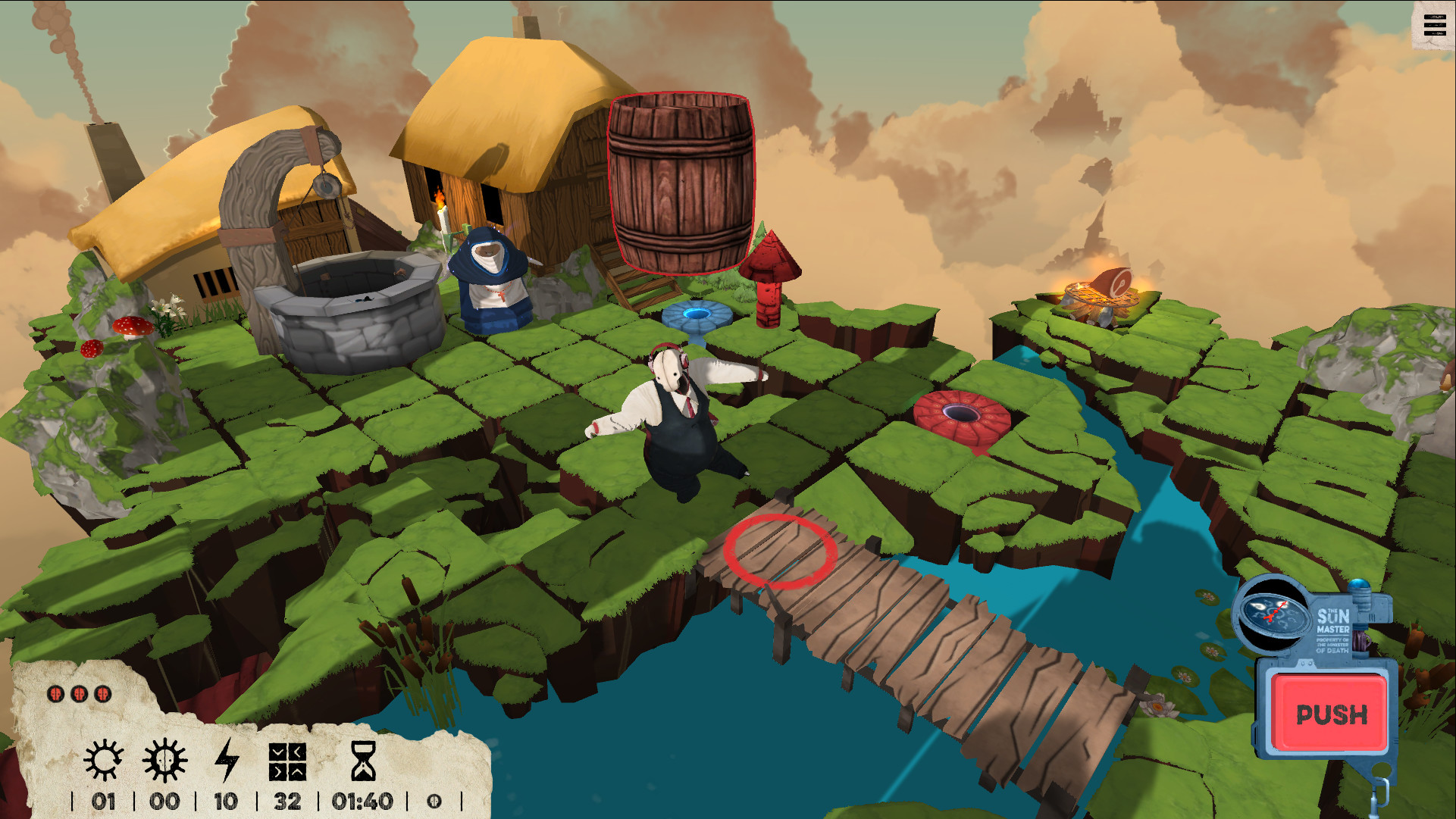 We're now at the half-way point through the picks and I have to say, I love this next game! In Felix the Reaper, you play as, well, Felix who is… a reaper. As you can probably guess, you have to ensure that Felix makes his targets die but the only way he can do that is by manipulating the world from the shadows and in turn, you have to manipulate the shadows. But before you think this is a grim and depressing game, Felix loves to dance, especially whilst doing his job and one day he hopes to meet the love of his life. Felix the Reaper i sone of thosegames oozing with charm, so it will come as no surprise that this will definitely be one of my picks!
Men of War: Assault Squad 2- Warchest Edition.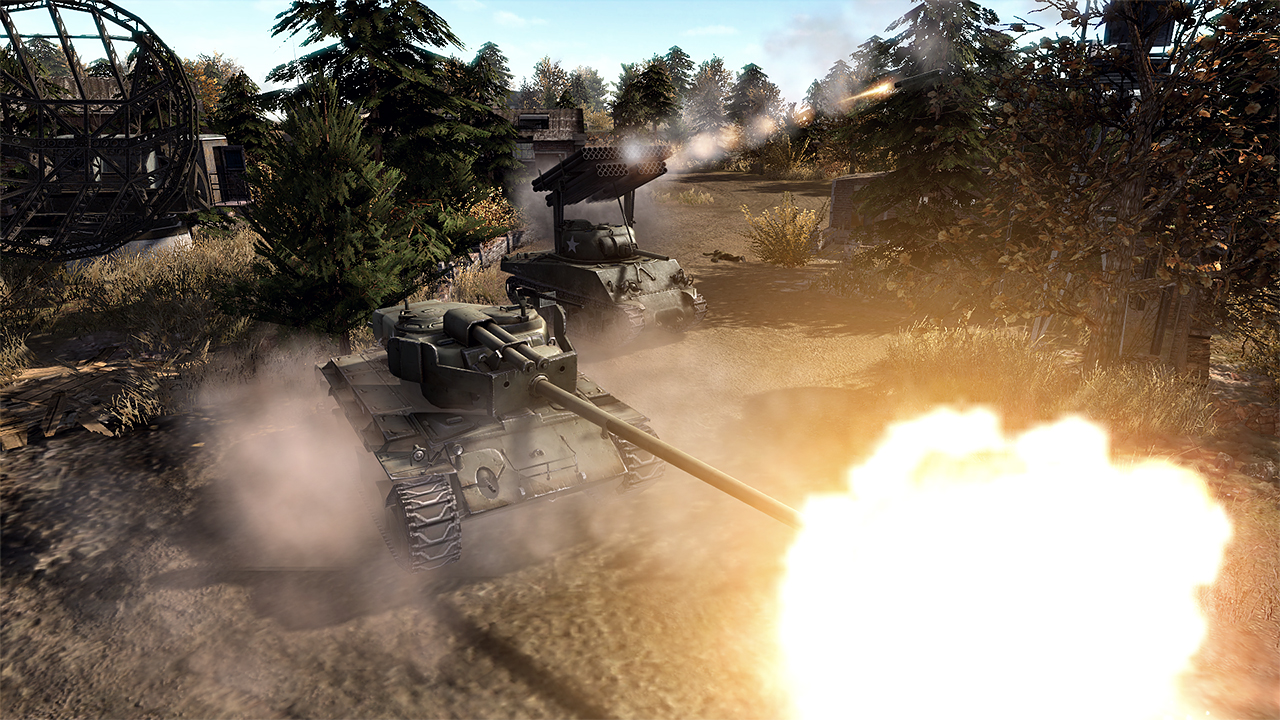 Men of War: Assault Squad 2 is an RTS set in WWII in which you can lead a number of different forces into battle. The game gives me some serious Company of Heroes vibes, which is a good thing because I did enjoy that series. Looking at the Steam reviews, its seems to be well received, with many people commenting that the maount of content and the multiplayer are what makes the game great. If you do pick this game through Humble Choice, you will be getting the Warchest edition, which means that you will also get the DLC as well, making it very good value for money. Definitely one that RTS fans should check out!
Stygian: Reign of the Old Ones.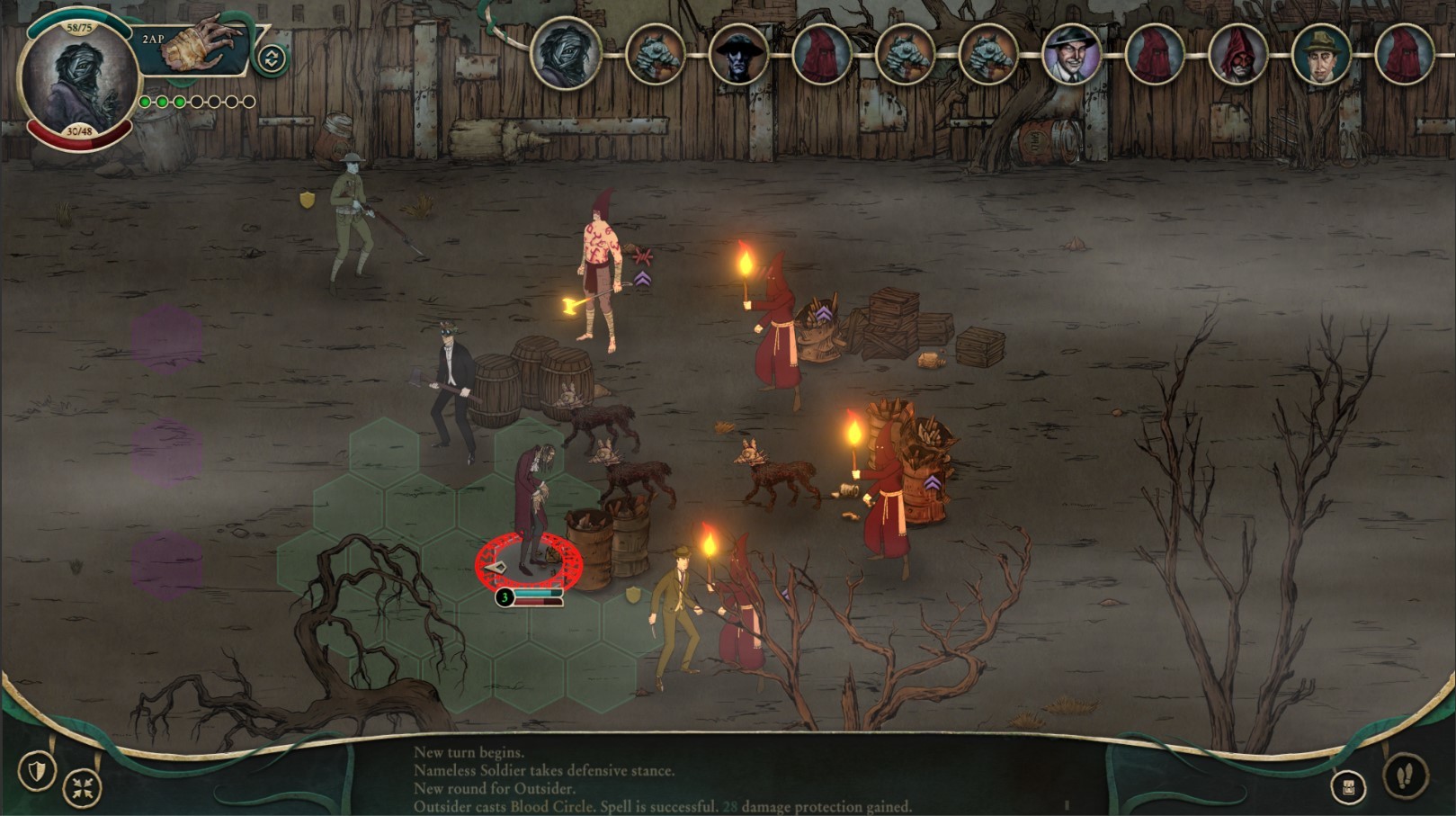 One of my favourite authors is H. P. Lovecraft. I love his works especially The Call of Cthulhu and Shadow over Innsmouth. Any game that is inspired by Lovecraft's Cthulhu Mythos and you can bet I'll be buying it. So, it won't surprise you that Stygian: Reign of the Old Ones, a 2D RPG set in Lovecraft's world, was on my Steam wishlist. This game isn't about helping your character save the world, but trying to survive it instead. In case you couldn't guess, Stygian: Reign of the Old Ones will be one of my picks for June.
Remnants of Naezith.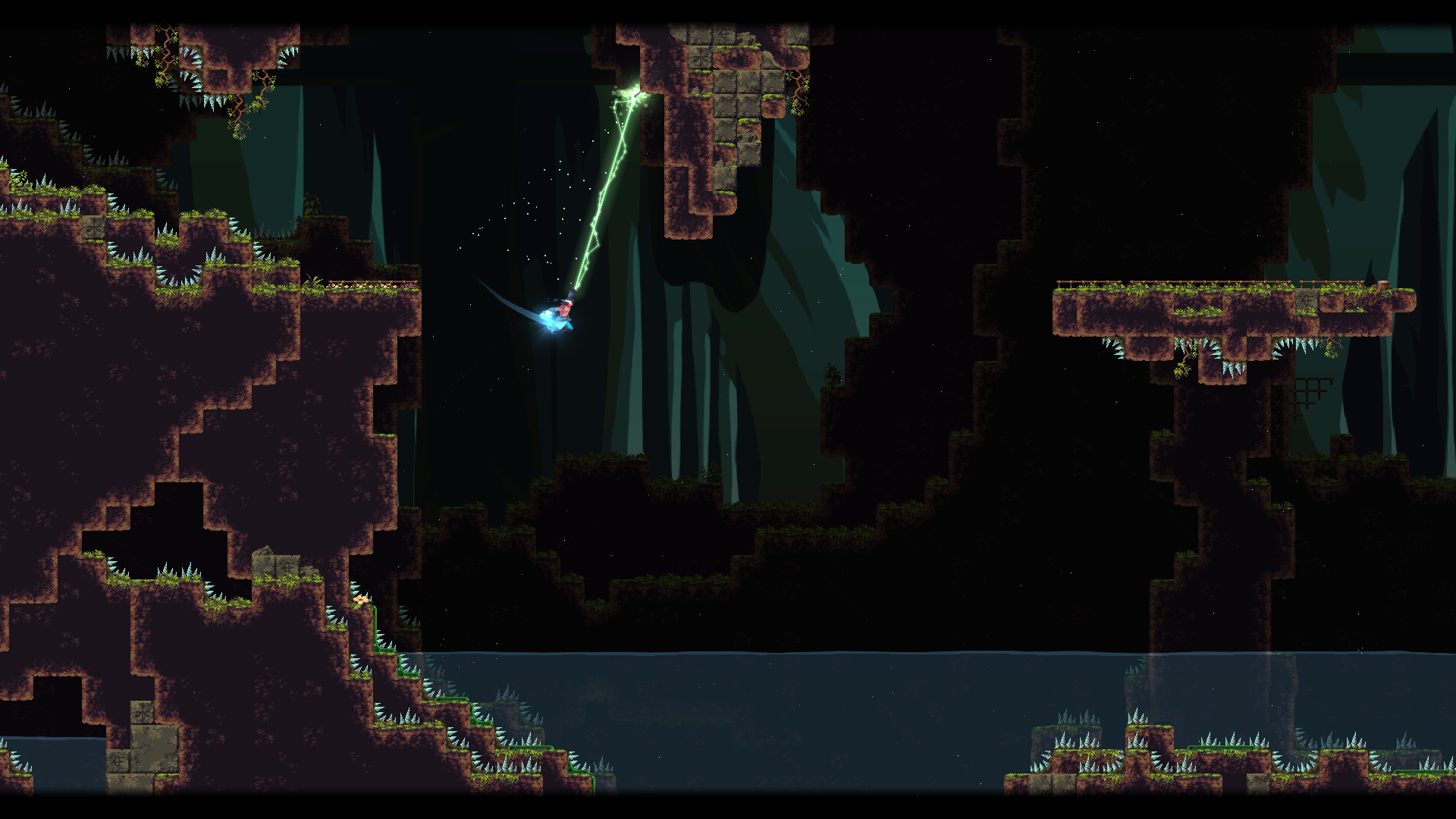 Next up is a precision platforming game in which you play as a man who shares his body with a thunder dragon. Looking at the trailer on Steam, I can tell this will be a game I will do badly at. I'm not the best at platformers but then increase the speed and need to be precise and Ican tell theis is a recipe for disaster. Still, it seems that according tto the Steam reviews, if this is the sort of game you enjoy, then Remnants of Naezith would be worth a go.
Overload.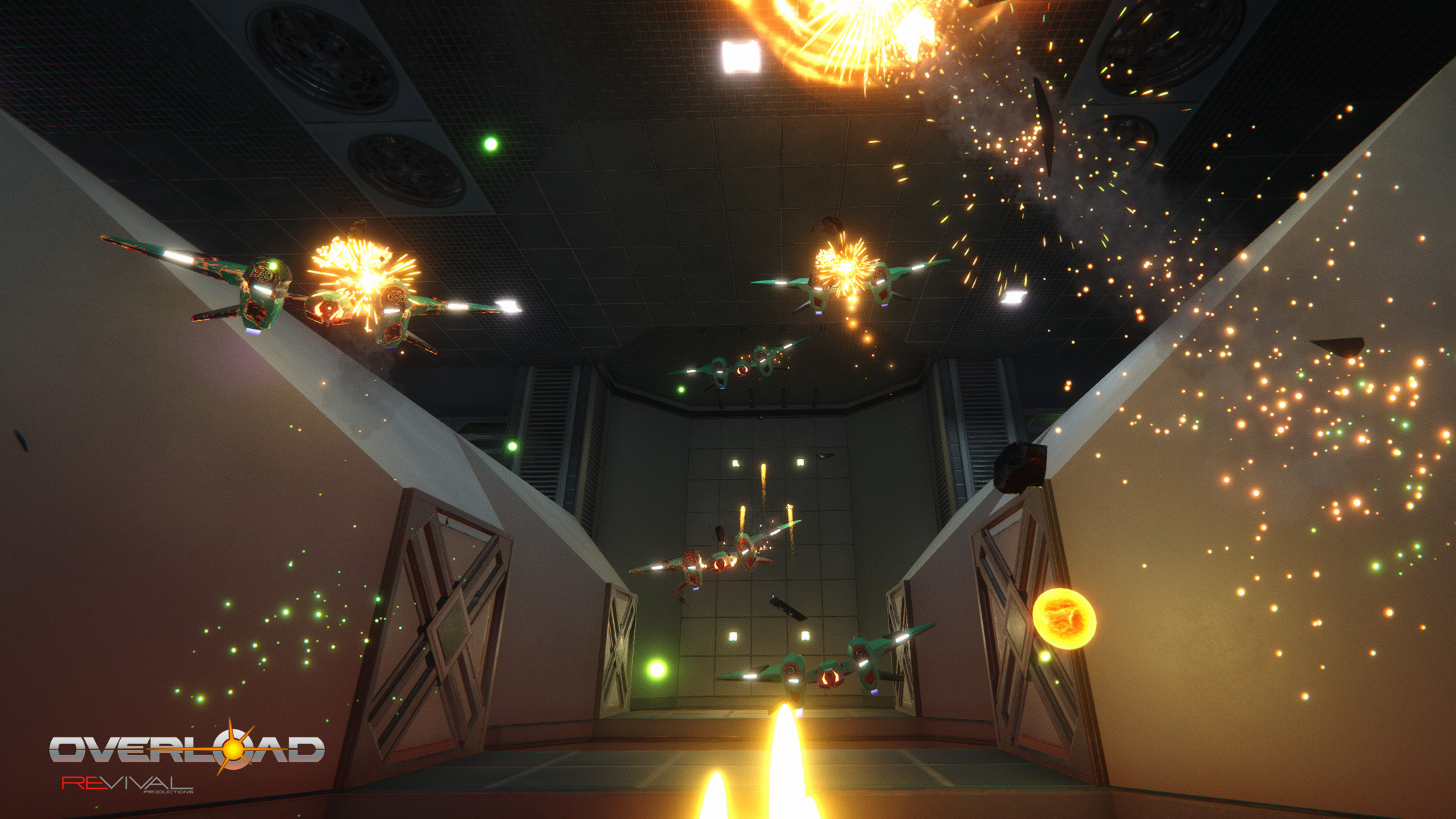 The tenth game for June is Overload, a sci-fi FPS, in which you are tasked with destroying robots and saving survivors. Watching th etrailer, I was getting some serious 90's vibes but then Overload is made by the creators of the Descent series, so that makes sense. Overloadalso comes with VR support and looking at the reviews, this appears to be the best way to play the game, so if you are looking for a VR FPS game, then Overload may be worth a try.
The Stillness of the Wind.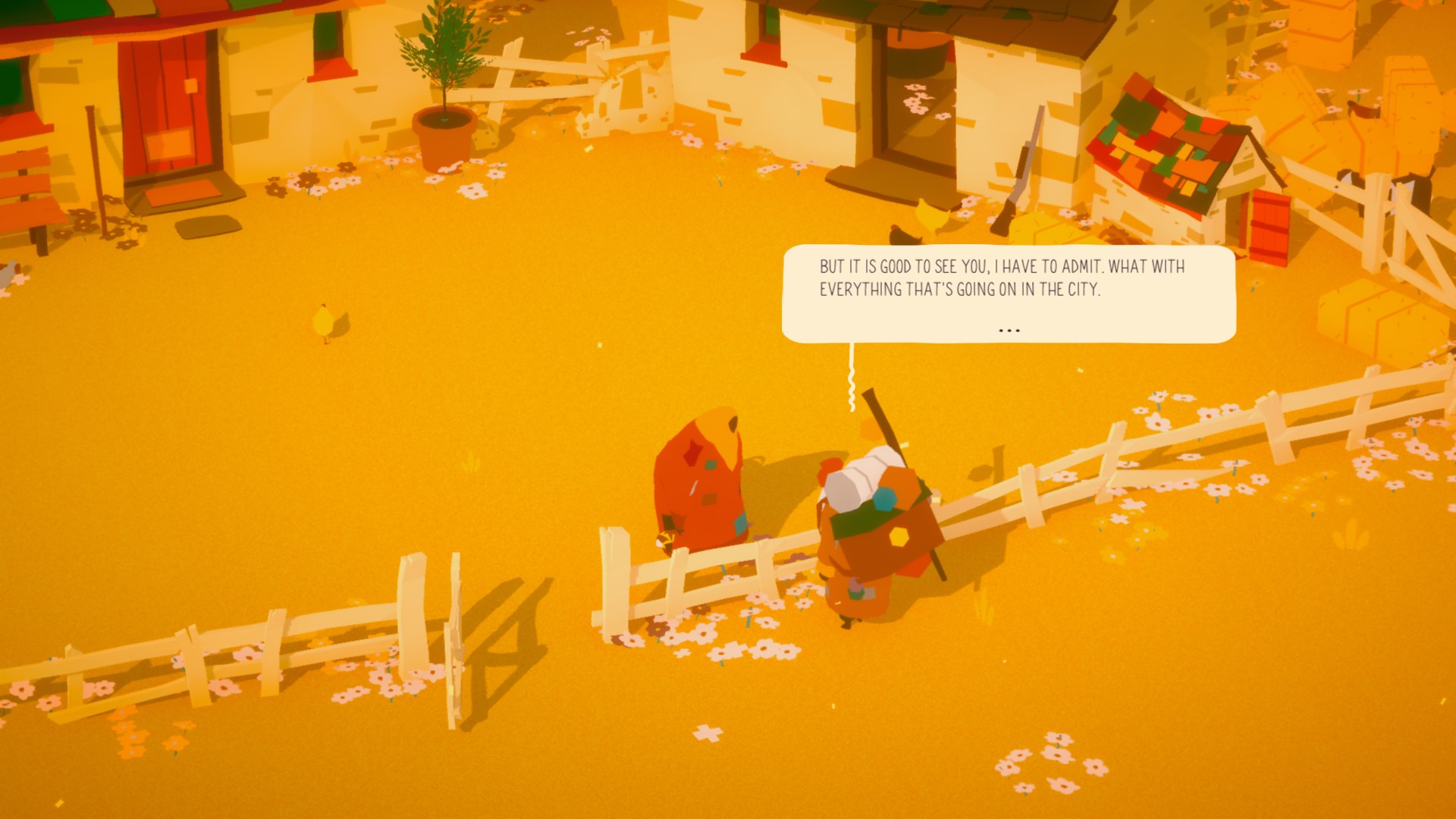 The penultimate game in this month's bundle of games is The Stillness of the Wind, another game that on my Steam wishlist! In thegame, you play as Talma, an elderly woman, who spends her days on her homestead. She lives a solitary life after everyone she knows moves to the city, her only connection to these poeple are the letters they send, which become increasingly more disturbing as the game progresses. I like the premise of The Stillness of the Wind as its seems simple on the surface but hints at something bigger going on. Definitely a unique title that I want to play!
The King's Bird.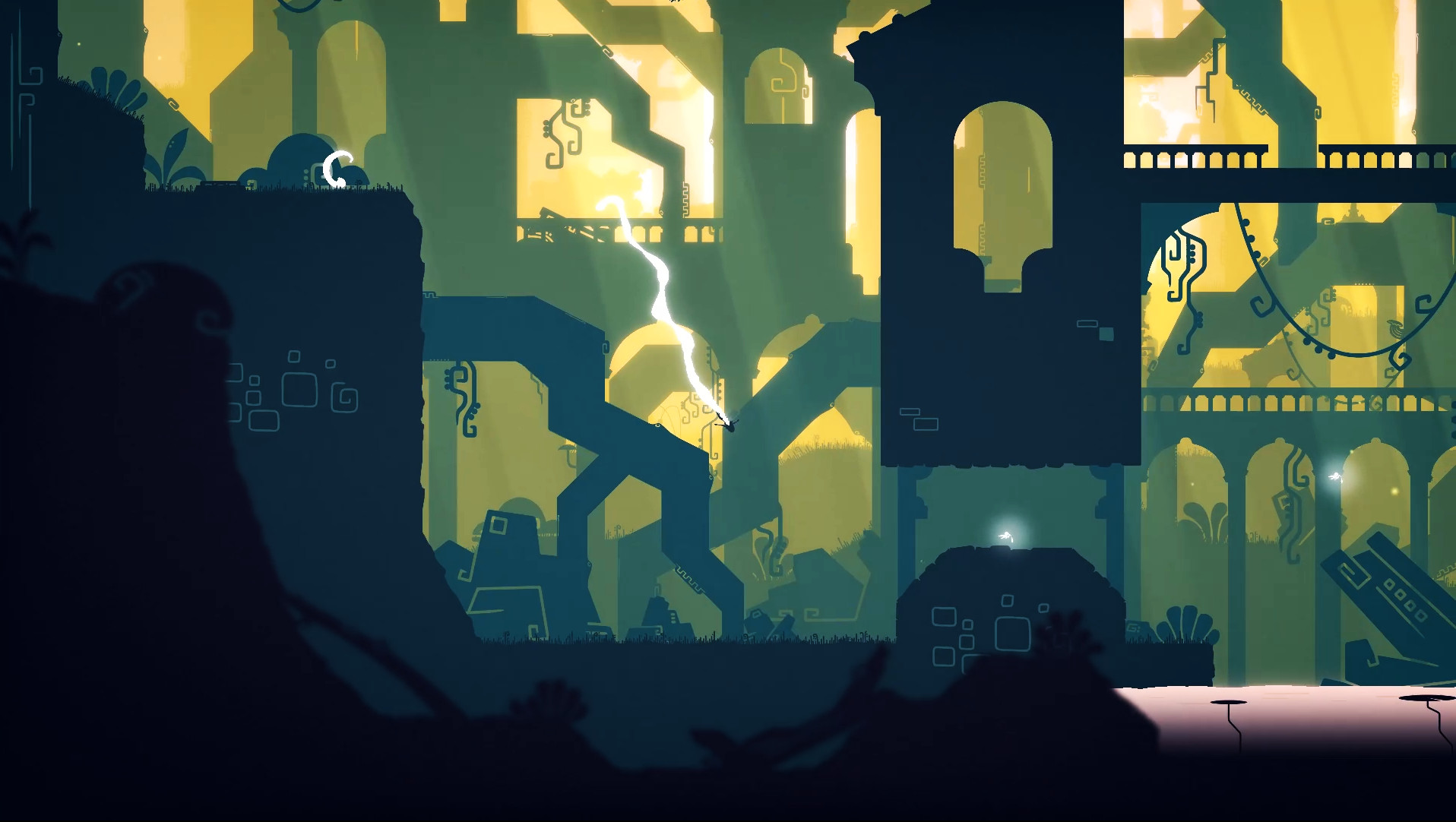 An dthe final game for this month's Humble Choice is The King's Bird. The King's Bird is a beautiful parkour platformer, in which you play as someone who wishes to explore the world beyond kingdom ruled by a tyrant. Whilst I'm not great at platformers, the visuals and gameplay of this game intrigues me, so I will pick The King's Bird as one of my picks for this month.
And that was June's Humble Choices! This month had some seriously great and unique games, covering a lot of different genres. Which games would you pick? Let me knowin the comments below and I'll talk to you soon!