Its been a while since I last took a look at the games that made me the gamer I am today. This time, we are at the halfway point in the first decade of the 21st century and today I have three games I will be talking about!
Yes, the first game from 2005 is a movie tie-in game, The Lion, the Witch and the Wardrobe. I know, movie tie-in games have earnt a bit of reputation for being bad and yes, this one wouldn't win any game of the year awards, however I remember have an absolute blast playing it. Whilst it did tell the story of the book/film, it didn't copy them scene for scene, allowing for a more orignal experience. The fact that you could play it two player added a bit of replayability to it. The Lion, the Witch and the Wardrobe, the video game, demonstrated to me that some movie tie-ins could be good and worth buying.
The next game is Animal Corssing: Wild World, the game that reignited my love of handheld gaming and was my first game for the Nintendo DS. Although I had Gameboy Advance growing up, I didn't love the system and games as I do today; so I almost passed on getting a Nintendo DS as I was focussing more on playing games on the Playstation 2. But when I saw articles talking about Animal Crossing: Wild World, my interest was picqued and let's just say, I was not disappointed when I received my Nintendo DS and a copy of the game for my birthday.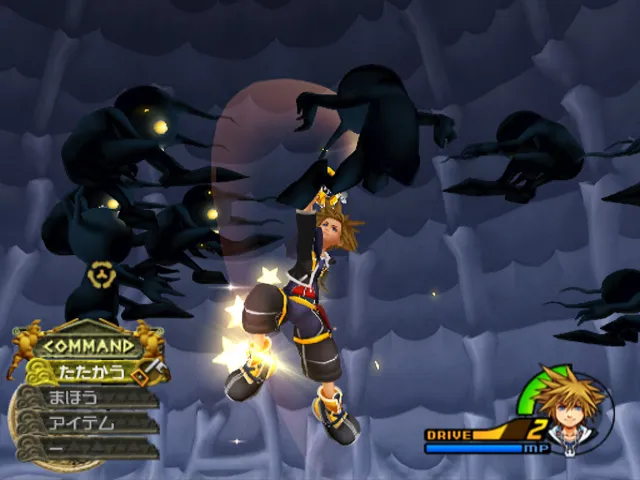 The final game and the one that I love the most out of the three in this post is Kingdom Hearts 2. Kingdom Hearts 2 took everything that made the first Kingdom Hearts game unique and then expanded and improved upon it. I'll admit since Kingdom Hearts 2, there has yet to be an entry in the Kingdom Hearts series that has been able to beat it in gameplay, stroy and setting. Kingdom Hearts 2 proves that you can successfully pull off a crazy crossover like Disney and Final Fantasy, whilst also developeing its own story and lore.
So, there were the games released in 2005 that are special to me. What 2005 game releases did you enjoy playing? Let me know in the comments below and I'll talk to you soon!