Apologies for being a couple of days late with this post, so let's not delay any further and take a look at the games on offer in the February Humble Choice!
Frostpunk & The Rifts DLC.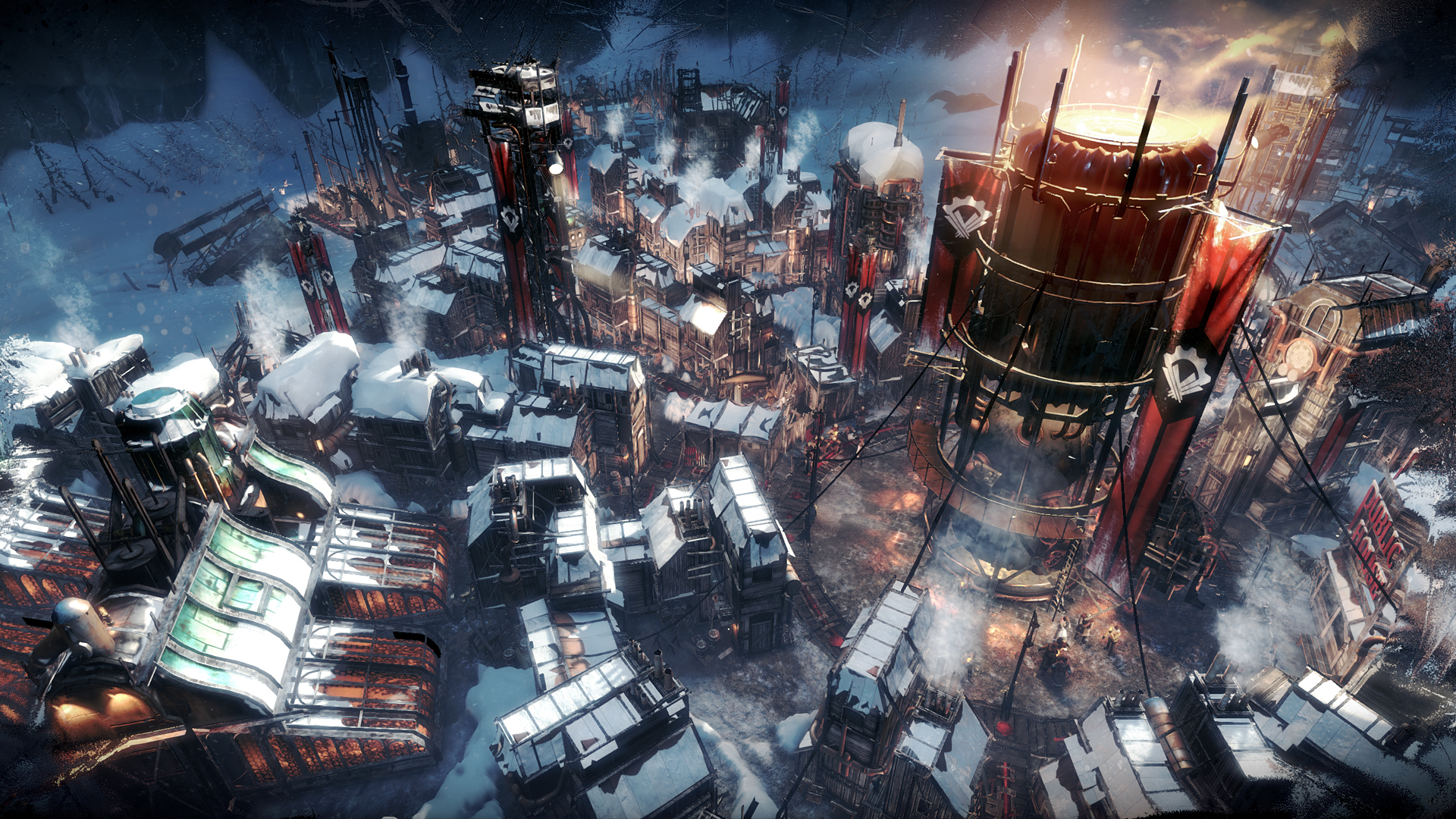 The first choice is a game I already own and have played, Frostpunk. This post-apocalyptic, survival, city building game is from the developer's of This War of Mine, so expect tough moral choices. In Frostpunk, you are placed in charge of building and managing the last settlement on Earth, as the world freezing over has destroyed civilisation. You get to compltely shape your settlement, as you decide what building are most important to you, as well as decide what laws will be imposed on your people. This was one of my favourite games of 2018 and one I would highly recommend people try.
Pathfinder: Kingmaker Explorer Edition.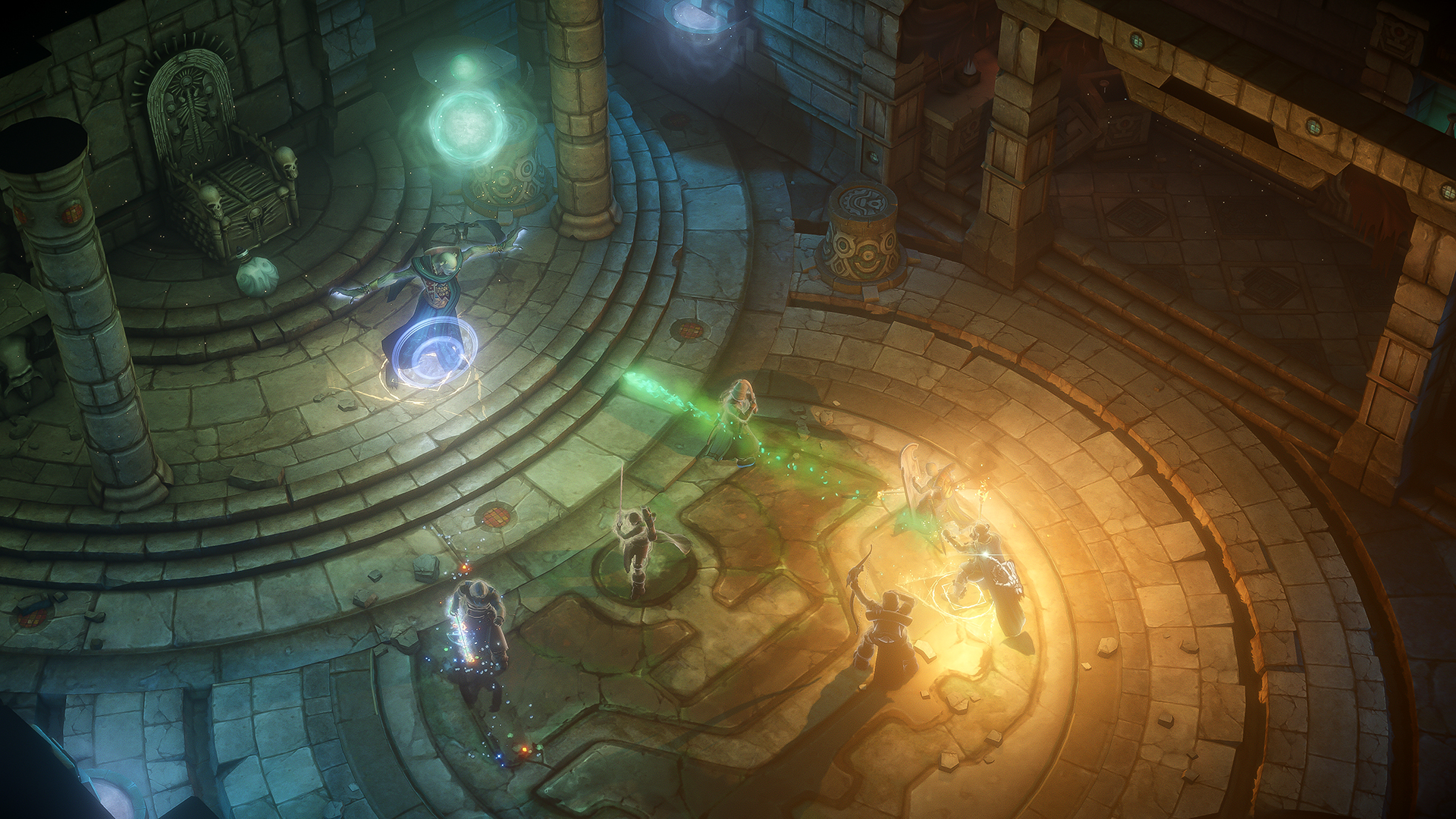 Next up is another game I own but I not yet had a chance to play! Pathfinder: Kingmaker is an RPG set in the Pathfinder universe, in which you are an adventurer wanting to create your own kingdom in the Stolen Lands. The Pathfinder world is rich in history and lore, easily completing withe Dungeons & Dragons setting. If you're looking for an RPGG to play while you wait for Baldur's Gate 3, this might be worth a try.
Book of Demons.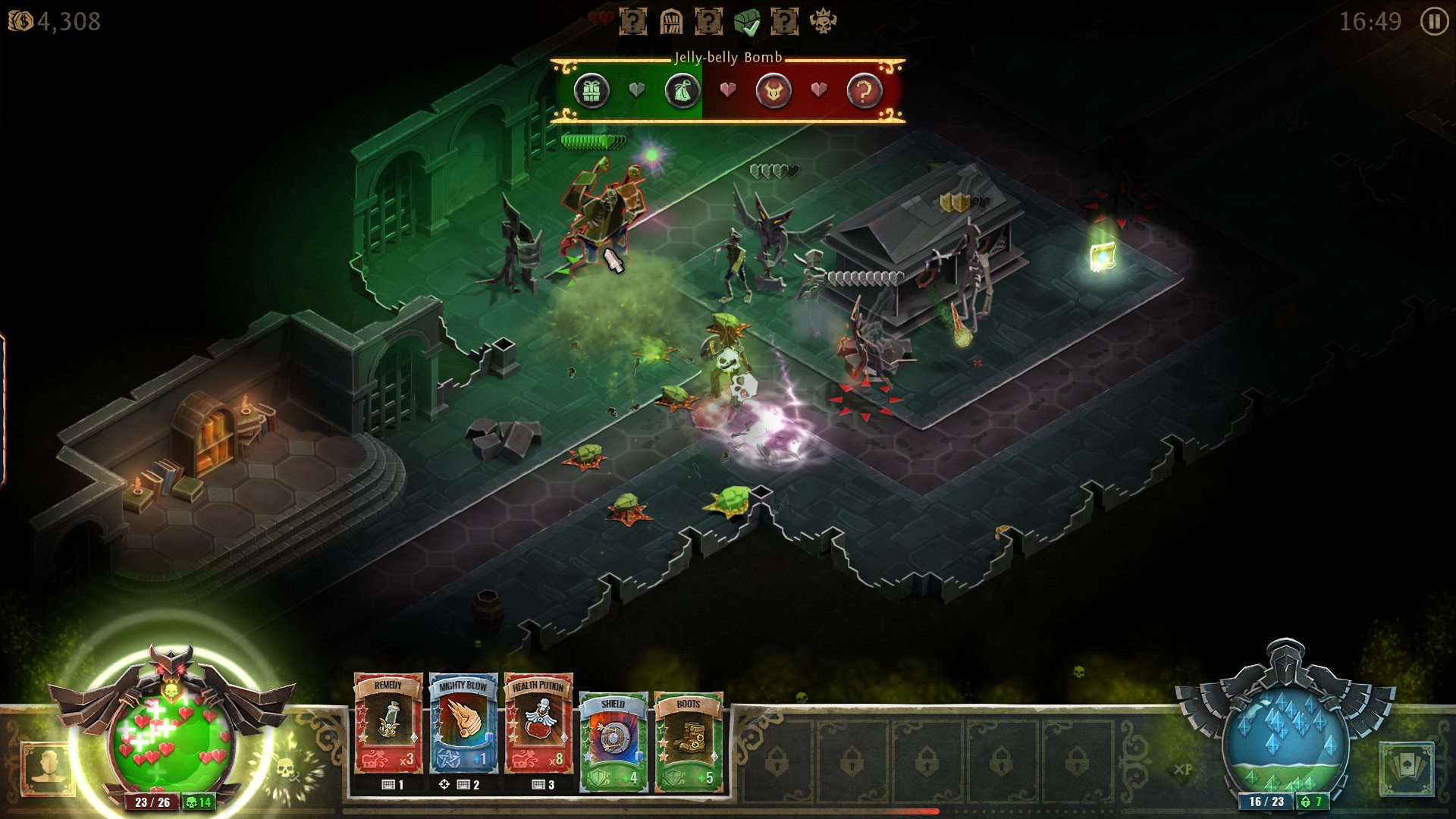 The next game is a game with an interesting blend of dungeon crawling and deckbuilding. In Book of Demons, all of your spells, skills and items are cards which you must use carefully. One of Book of Demons unique elements is that you can choose how long you wanr the game to be and over time the game will learn your gaming speed, which it will use to predict how long your next session will take to complete. This is the first in a planned seires of games, with the next game planned to be release later this year, so now would be a great time to give Book of Demons a try!
Cryofall.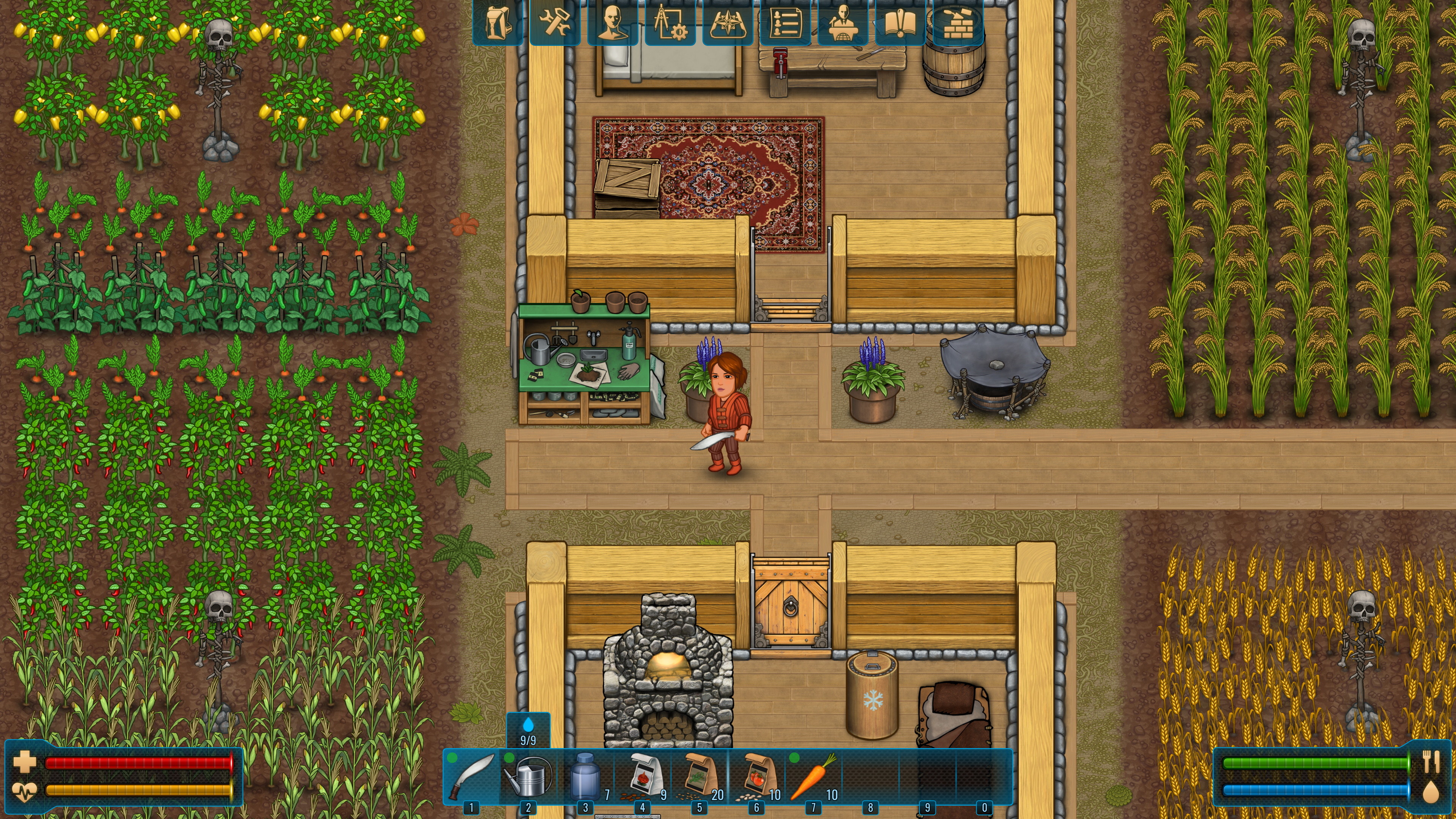 The fourth game is Cryofall, a sci-fi RPG in which you find yourself crash landed on a planet far from home. But don't worry, you're not alone as you can team up with other players in order to survive… just don't expect everyone to be friendly! Cryofall is in Early Access, so expect some bugs and some features to not yet be available.
Okami HD.
The next game is a classic! In Okami HD, you take on the role of Amaterasu, the Japanese sun goddess, who is on a quest to defeat the eight headed demon Orochi. Okami's unique art style and gameplay contibuted to its staatus as a video game classic and is definitely one that people should try out.
Eliza.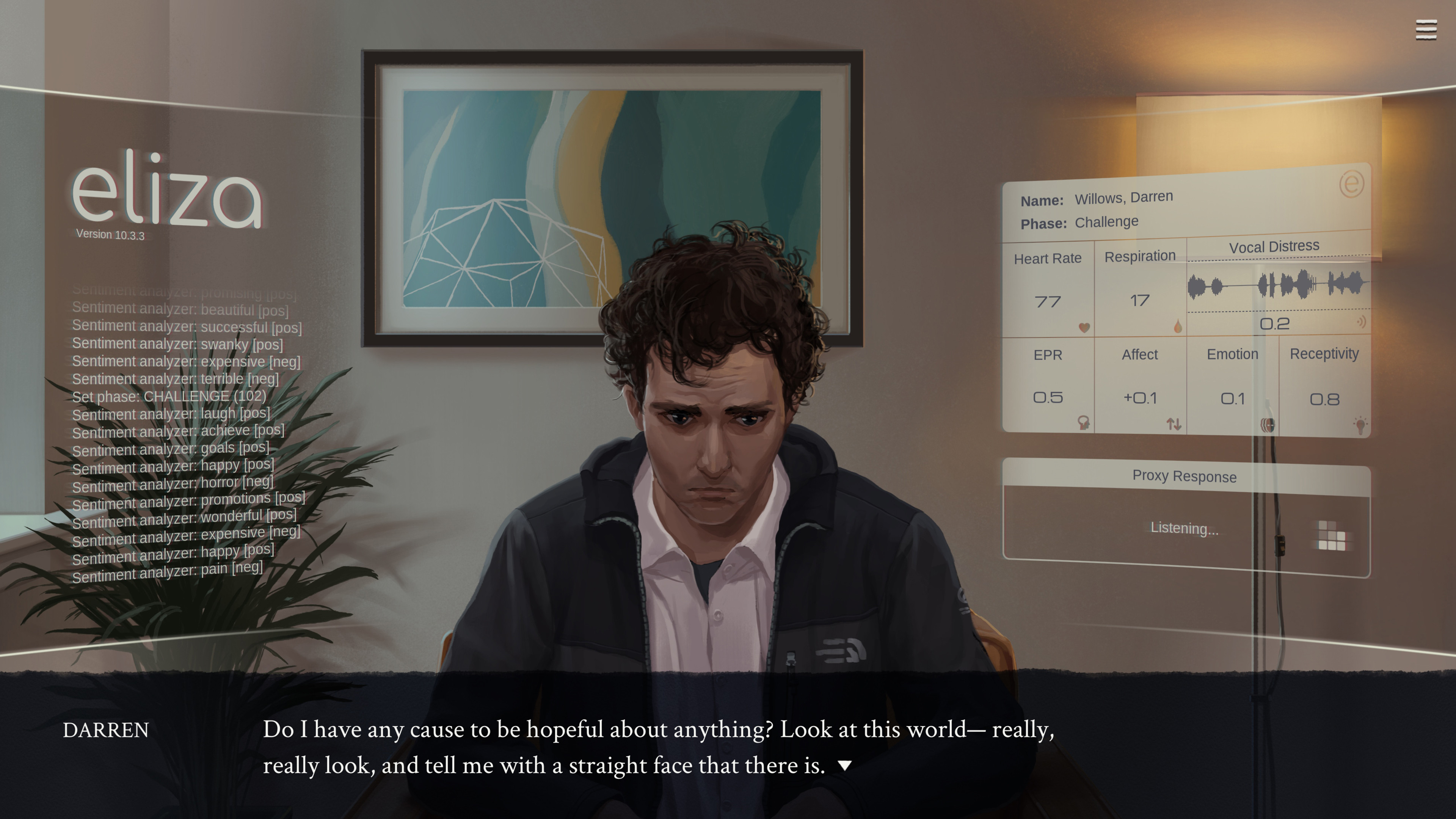 We've got as bit of a genre shift with this next game, as Eliza is a visual novel about an AI counselling prgram. In the game, you play as Evelyn, someone who isworking on the Eliza program and is stuck in the middle of the argument as to whether AI has a place in the counselling world. I've been wanting to try out visual novels this year and with the topics that Eliza covers, I may have to have Eliza as oneof my picks!
Shenzhen I/O.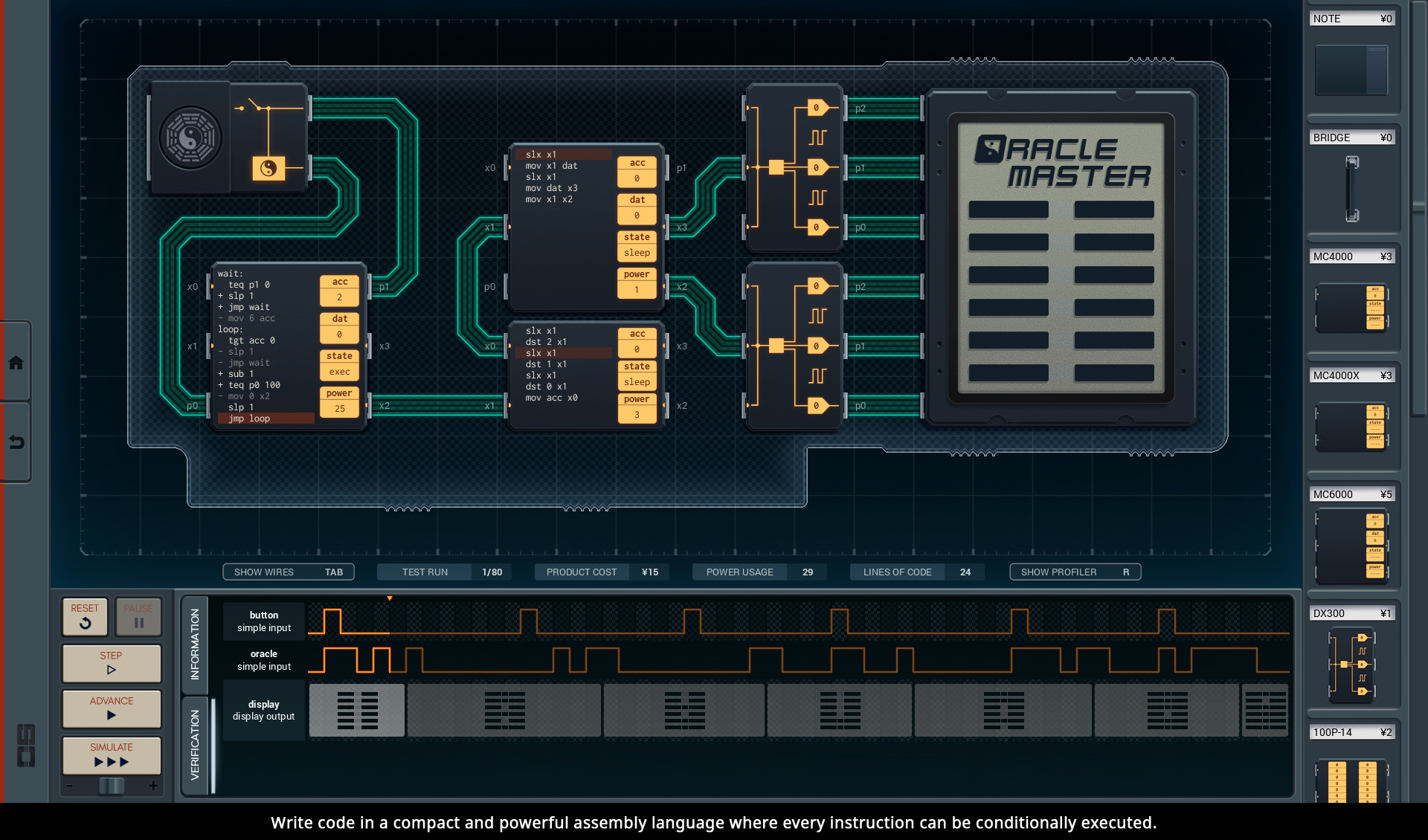 Keeping with the computer theme, the next game is Shenzhen I/O. In Shenzhen I/O, you are trying to build circuits using a thirty page manual. This game looks like it could be a great puzzle game for someone interested in computer engineering.
Project Warlock.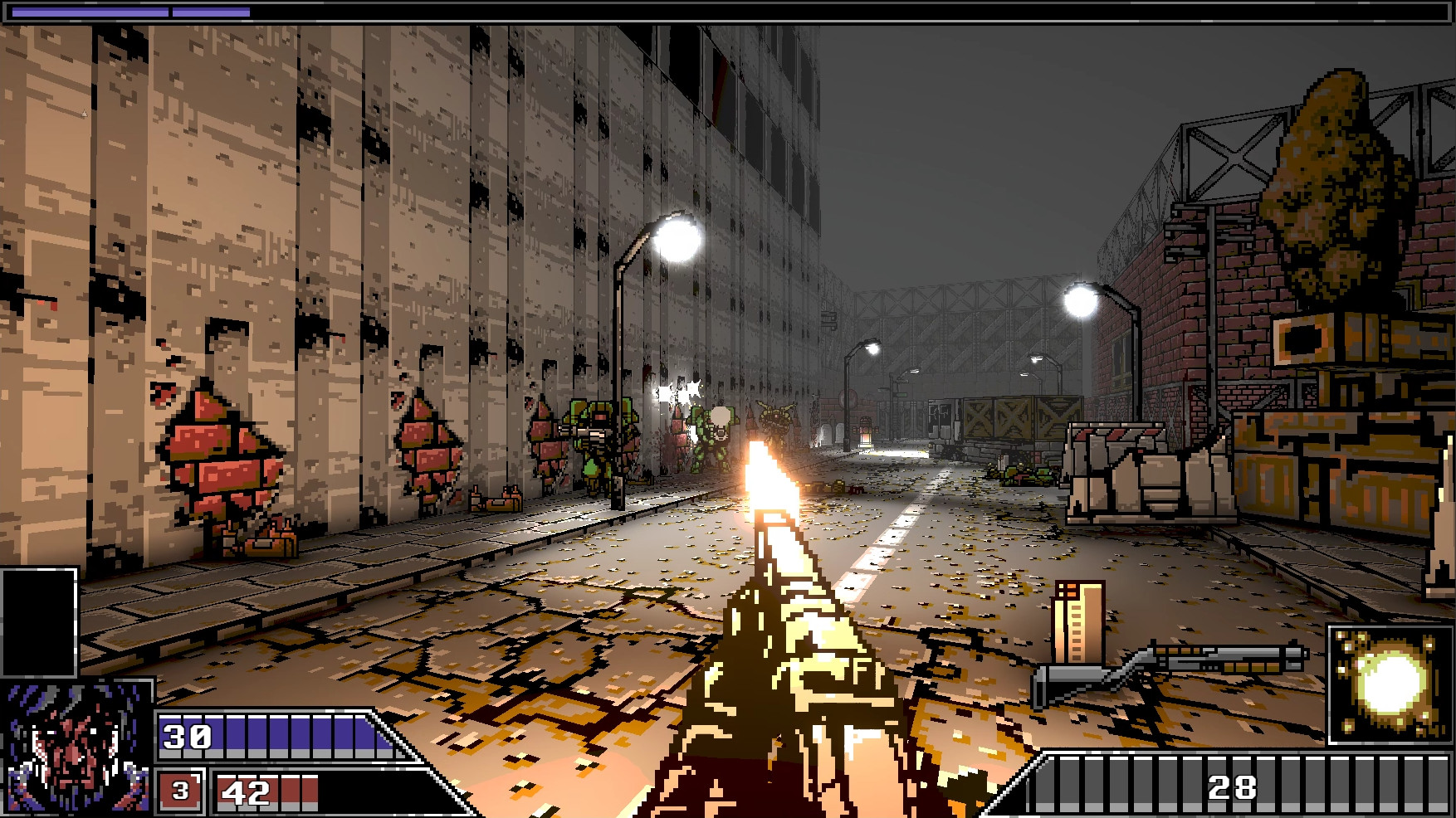 In Project Warlock, you take on the role of a warlock on a mission to eradicate evil. This FPS looks like its a love letter to classic FPS games like Doom. So, if you looking for a game in which you can shoot enemies, across a veriety of location, then maybe Project Warlock is worth a look.
The Hex.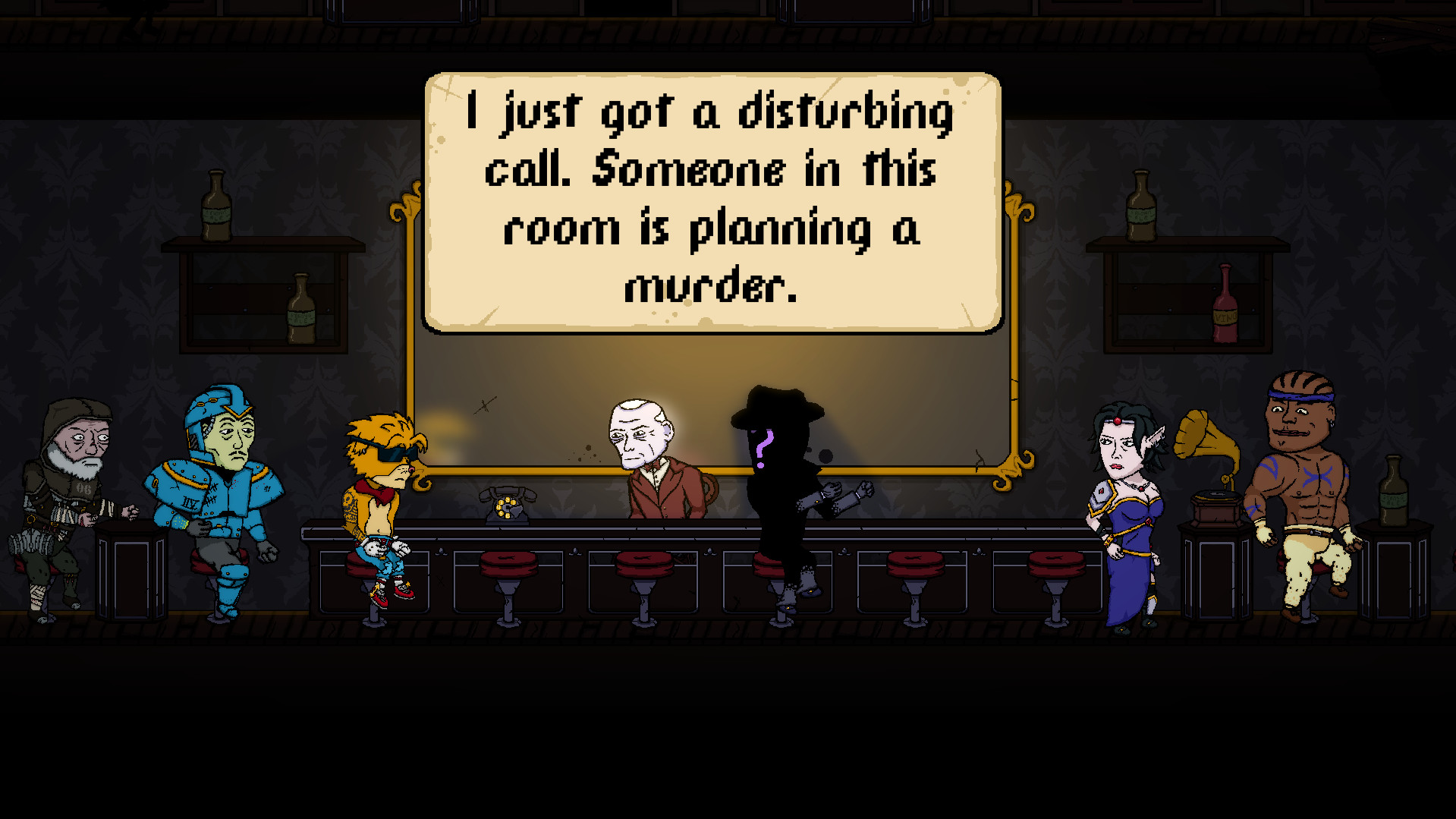 This next game looks like its a bit of an oddball. In The Hex, you explore the past of six rejected video game heroes in order to work out which one is planning to murder someone in The Six Pint Inn. The game looks like it offers quite a bit of variety in its gameplay, as it civers a variety of different video game genres. Couple that with its art style and humour and The Hex looks like its an intriguing game.
Warstone TD.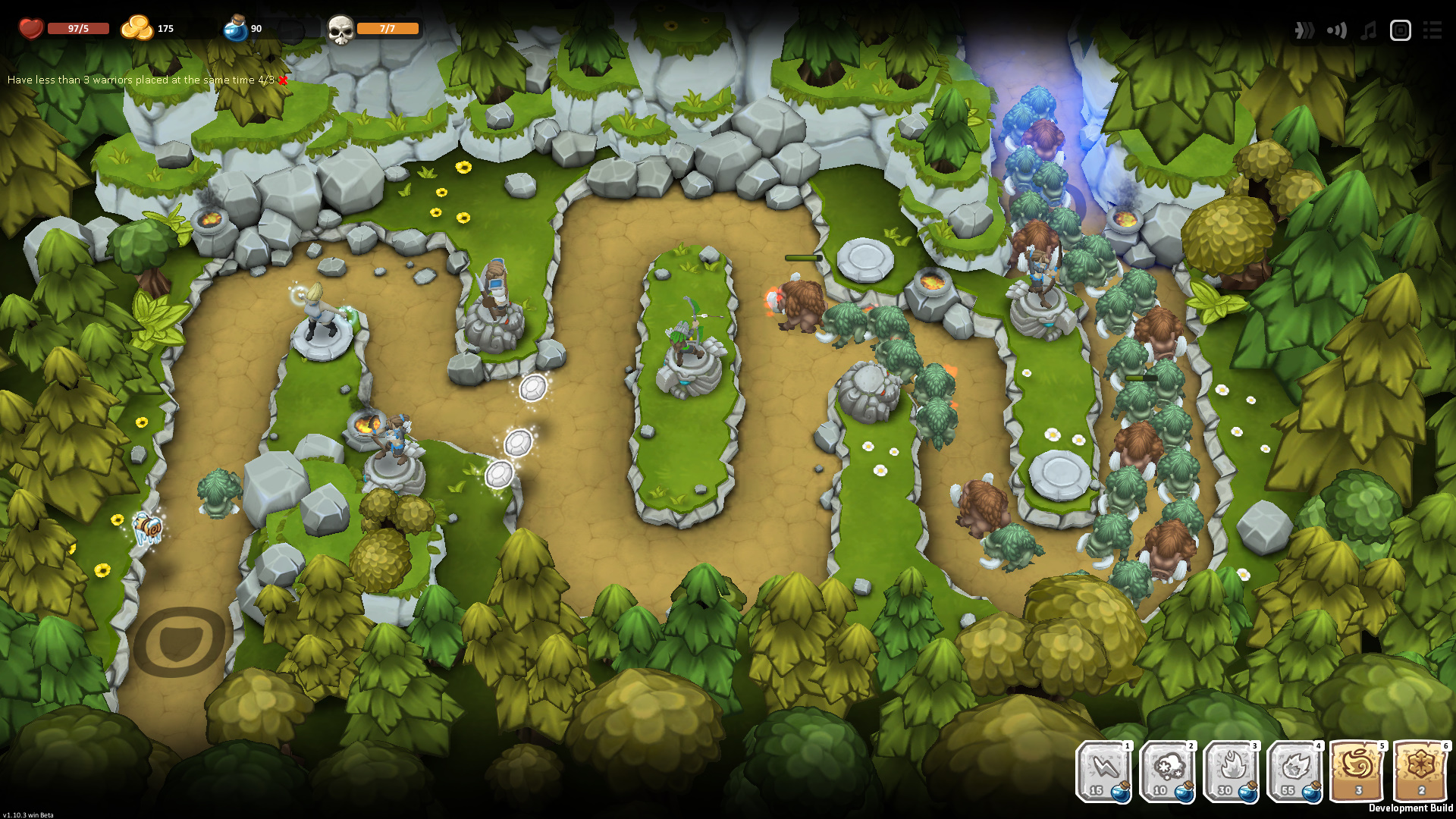 OK, any game that is a tower defence game always has a chance of making my pick list! Add some RPG gameplay elements and you know this is going on my list. The premise is pretty straightforward, you must protect your land from an invading chieftain by building a city and upgrading your defenders and skills. Warstone TD look like everything I want from a tower defence game, so I'll definitely be trying this out!
Underhero.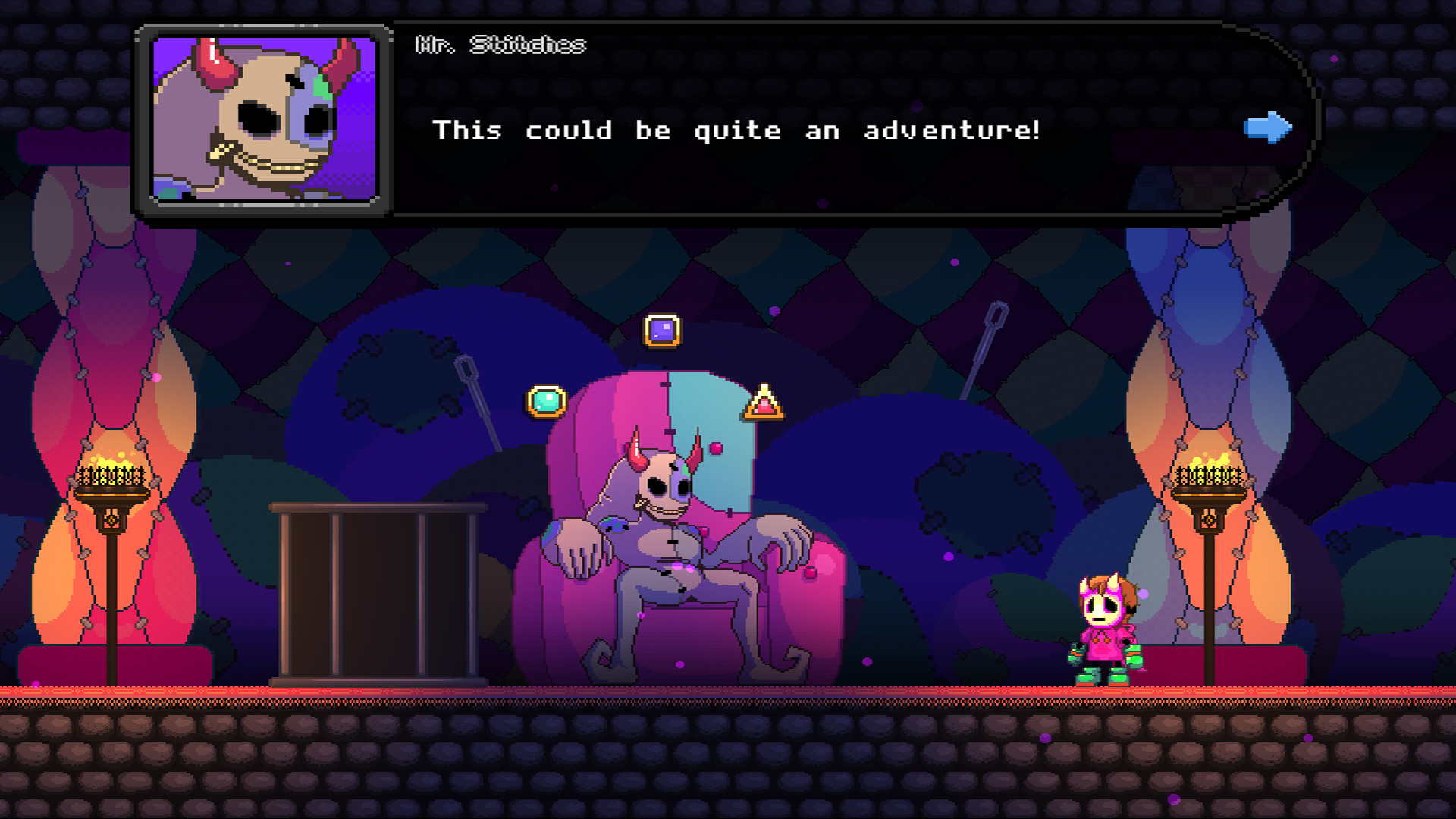 Underhero takes the 2D RPG platformer genre and turns it on its head. Sure, you have to defeat the villain but this time, you aren't the hero but one of the villain's underlings. Underhero looks like it offers an interesting battle system based on timing your attacks, as well as a story that parodies classic platformers.
Night Call.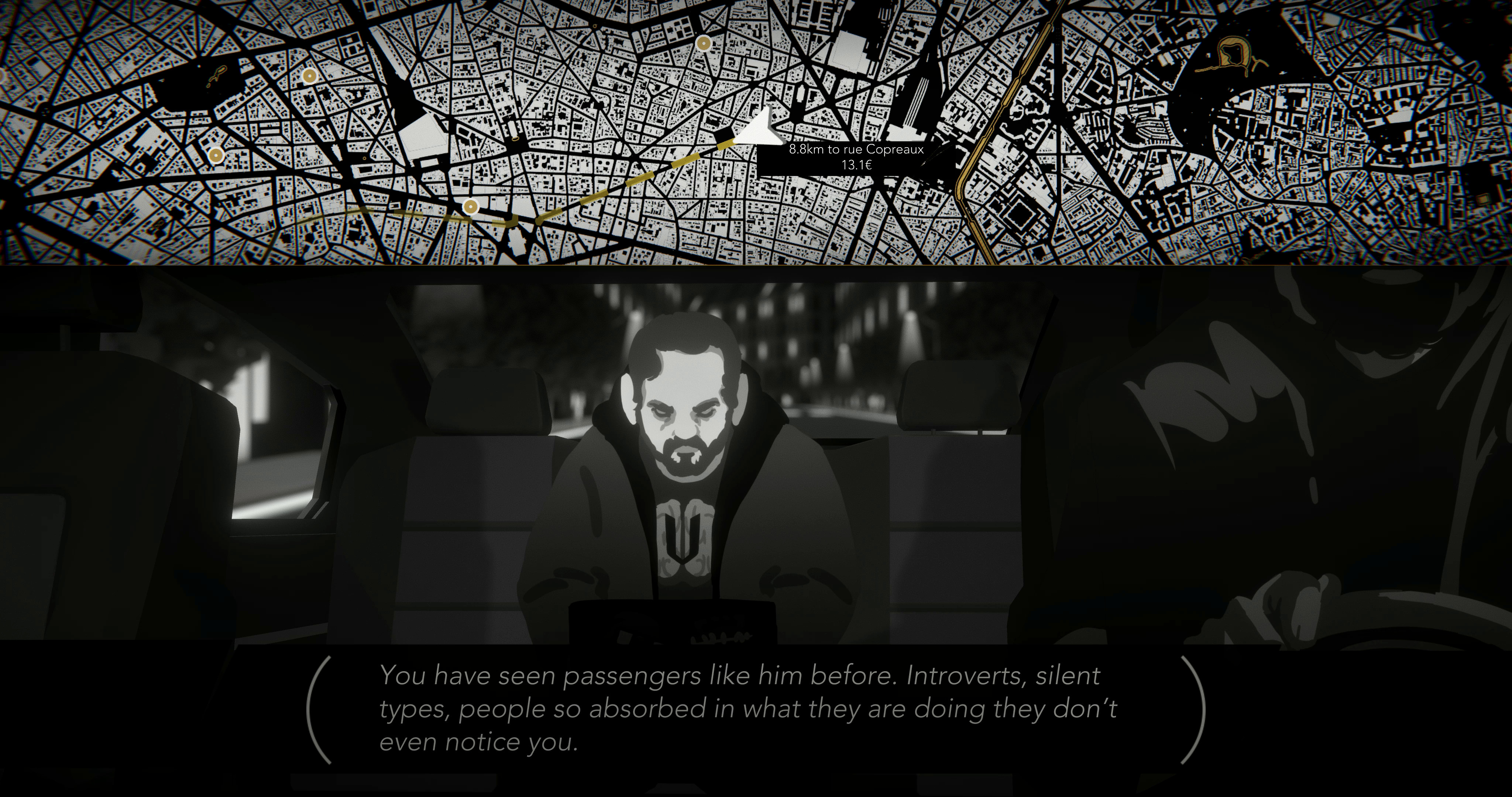 The final game for this month is anothe visual novel, Night Call, in which you play a taxi driver who must uncover the identity of a serial killer before the murders are pinned on you. How do you do this? By talking to your passengers and uncovering their secrets. As mentioned before, I want to try and play sopme visual novels this year and Night Call looks very intriguing.
Which games did I choose?
Now we've gone through all the options, the only question that remains is which games did I pick? The ten games I chose were:
Frostpunk.
Pathfinder: Kingmaker Explorer Edition.
Book of Demons.
Cryofall.
Okami HD.
Eliza.
The Hex.
Warstone TD.
Underhero.
Night Call.
Which games would you have picked? Let me know in the comments below and I'll talk to you soon. Come back next month when we'll take a look at another selection of games. See you then!