Long time readers of this blog and my friends will know that I have a serious gaming backlog problem. In fact, my friend Khinjarsi at Upon Completion, tried to help with this issue with the Backlog Challenge last year. Well, after seeing Kim's post on Later Levels, I've decided to stop being guilty by my backlog and instead, I'm going to show it off today!
So how many games are on my backlog? Well, if we take into account the 928 games in my Steam library, as well as all my physical games for my consoles, I easily have 1000+ games in my backlog. Unfortunately (or maybe fortunately) Kim only created badges up to 500+ backlogs.
A game I'm eager to play, but haven't yet started.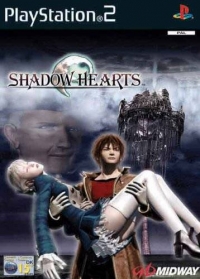 Last month, I picked up a copy of Shadow Hearts for the Playstation 2. Shadow Hearts is an RPG in which you play a guy that can transform into monsters. It also has a rather unique battle mechanic, called the Judgement Ring, which is sort of like a roulette wheel. Shadow Hearts seemes like a really unique game that is trying something different with its gameplay.
A game I've started several times but haven't yet finished.
This one could apply to so many games! However, the one game I'll pick is Final Fantasy XII. I first played FFXII when it first came out on the Playstation 2 and although I tried several times to complete the game, I would always get stuck when I messed up the characters' license boards. I then bought the Zodiac Age Edition for my Playstation 4. This time, I made some decent progress… before getting distracted by other video games. I do want to go back and finish Final Fantasy XII, either on my PS4 or my computer, I just need a decent amount of time to give it the attention it deserves.
The most recent addition to my library.
Since I haven't added my latest Humble Choice games to my Steam library, my most recent addition would Monster Boy and the Cursed Kingdom on Steam. I wanted a physical copy for my Switch but the prices it is selling for are a little crazy, at the moment.
The game which has spent the most time on my backlog.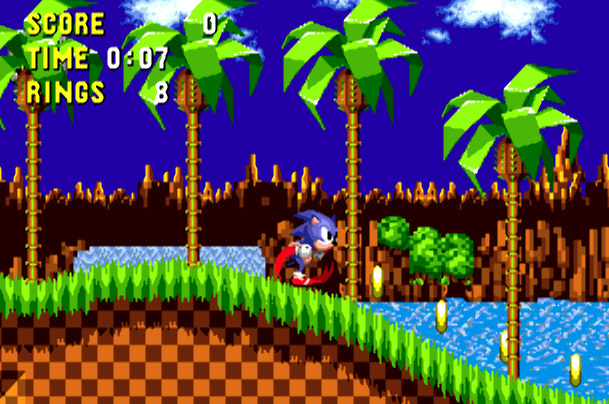 If we are being really technical, then the game that has spent the longest time in my backlog is actually the very first game I ever played, Sonic the Hedgehog. I have to confess, I have never completed this game. In fact, I've only ever gotten halfway through it, despite my attempt to finish it on Steam. So, at over twenty years sitting in my backlog, Sonic the Hedghog, certainly has qualified for game that spent the most time in my backlog!
The person responsible for adding the most entries to my backlog.
Let's be honest, I am solely responsible for my backlog. Sure, friends, my brother, Youtubers and even Humble Bundle have all contributed to me purchasing all these games; but at the end of the day, I'm the one who keeps adding to my gaming library.
And so we've come to the end of mybacklog sharing post! Kim is creating a #MAYBEINMARCH event, in which bloggers will try to complete the game that has spent the most time on their backlog. So, I guess you guys may see a post in the enxt month all about my trials with Sonic the Hedgehog. Until then, why not share some the titles of the games that are in your backlog in the comments below and I'll talk to you soon!