Apologies for the lack of posting last week, I was unfortunately ill and not up to any writing. I'm almost back to my normal self, so let's make up for some lost time! Its been several months since I last recommended a game, so let's kick off the week with a recommendation post!
The game I'm recommending today is one played for the first time last year, Her Story. Her Story is a Full Motion Video (FMV) game in which you've been given access to a police database.Using this database, you are able to piece together what happened when a man disappeared and his wife was interviewed years ago.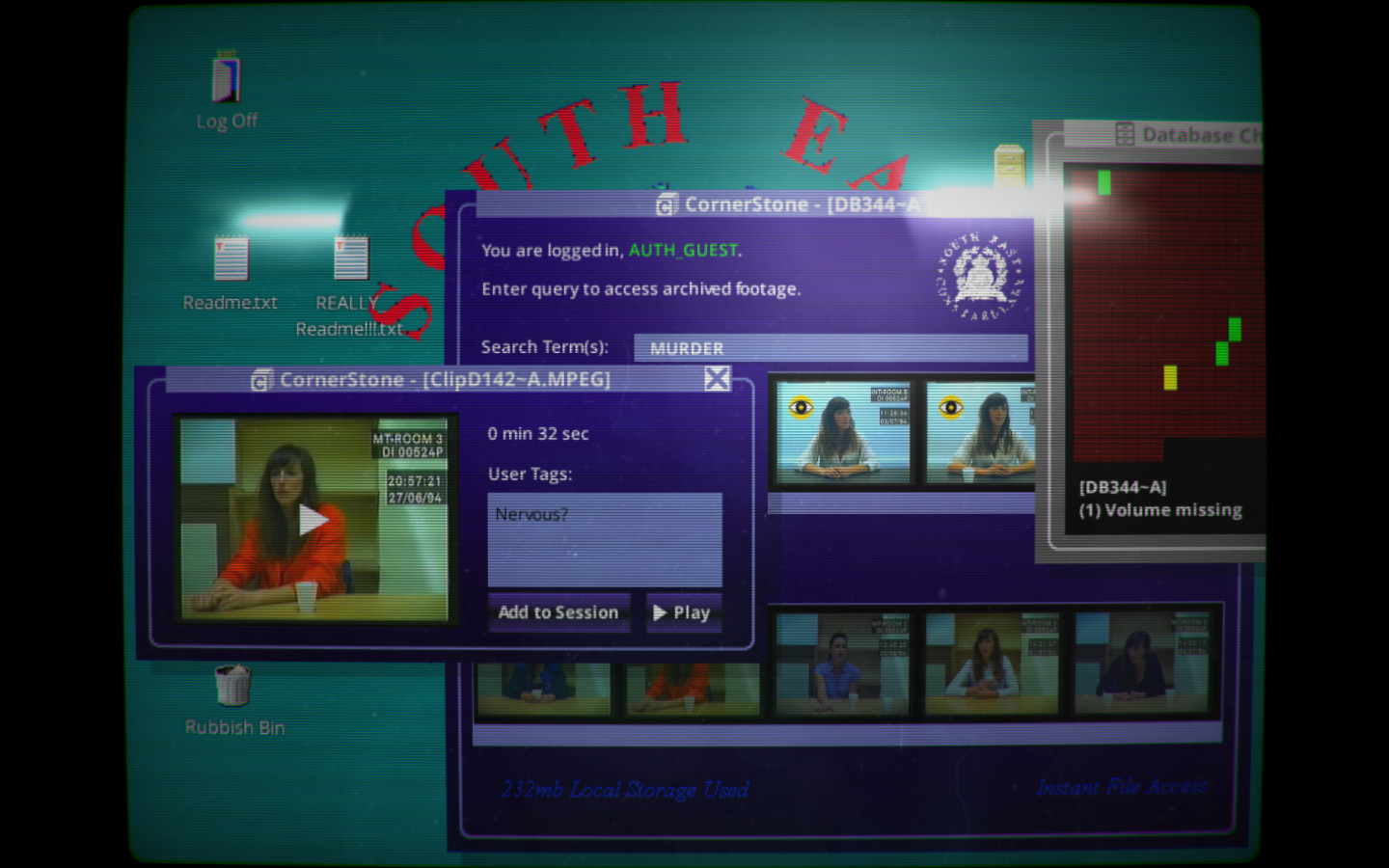 The game is very easy to learn- all you have to do is type keywords in the database's search box and watch the clips associated with that word. This does mean that the story isn't told in a linear fashion but in some ways this adds to the mystery of the game.
Her Story is a very short game, not taking any longer than four hours to complete. However the game's story, acting and production makes it worth buying. It draws you into the mystery and it keeps your attention until you've finally uncovered the truth. If you have yet to play an FMV game, then I highly recommend Her Story as your first game in the genre.