So, while I was on a bit of a unplanned hiatus, Humble Bundle decided to change up their monthly subscription service, Humble Monthly. Don't fear, I'll still be taking a look at the games you can choose with this new service. But before we dive into January's selection, let me briefly explain the new changes…
At the end of 2019, Humble Bundle changed their monthly subscription from Humble Monthly to Humble Choice. Humble Choice is a little different to Humble Monthly, as instead of just receiving a bundle of games, you now pick from a selection of ten or more. The number of games you can choose all depends on the subscription plan you have chosen. If you choose the basic plan, you only get to pick three games, whilst if you choose the premium plan you can pick nine of the games. If you had chosen to remain subscribed before the changeover, then you were put on the classic plan, which means you can pick ten games. If that sounds a little bit confusing here is a handy chart (please note the prices are in US dollars):
So, for some people this change will be a good thing, as it will mean they won't get so many duplicate games but for some people this has become a more expensive option in adding games to your games library. I guess the last question is: how does this affect my blog posts? Not much, I'll still talk about each of the options and at the end of the post, I'll tell you guys which of the games I picked. OK, enough of my ramblings, let take a look at the January picks!
Middle-Earth: Shadow of War.
The first pick for the month is the sequel to Middle-Earth: Shadow of Mordor. Middle-Earth: Shadow of War picks up where the first game left off- you are taking revenge against Sauron for the events of the first game; but this time you aren't doing it alone, as you can now raise your own orc armies. The game had some backlash on release for its use of microtransactions but looking at the user reviews on Steam now, it appears that most people recommend this game. It seems that most people agree that this is a mix of Assassin's Creed and the Batman Arkham games, set in the world of Middle-Earth.
Graveyard Keeper.
Now, here is a game I know and love! Graveyard Keeper is what you would get if you decided to make a quirky game about graveyard management in the style of Stardew Valley. In Graveyard Keeper, you are a man who finds himself in a strange medieval land, who's only hope in returning home lies in a talking skull and running a successful graveyard. Did I mention that this game was quirky? Whilst improving the graveyard, you'll meet unique NPCs, explore strange locations and face ethical dilemmas. I would highly recommend this game to Stardew Valley fans.
Two Point Hospital.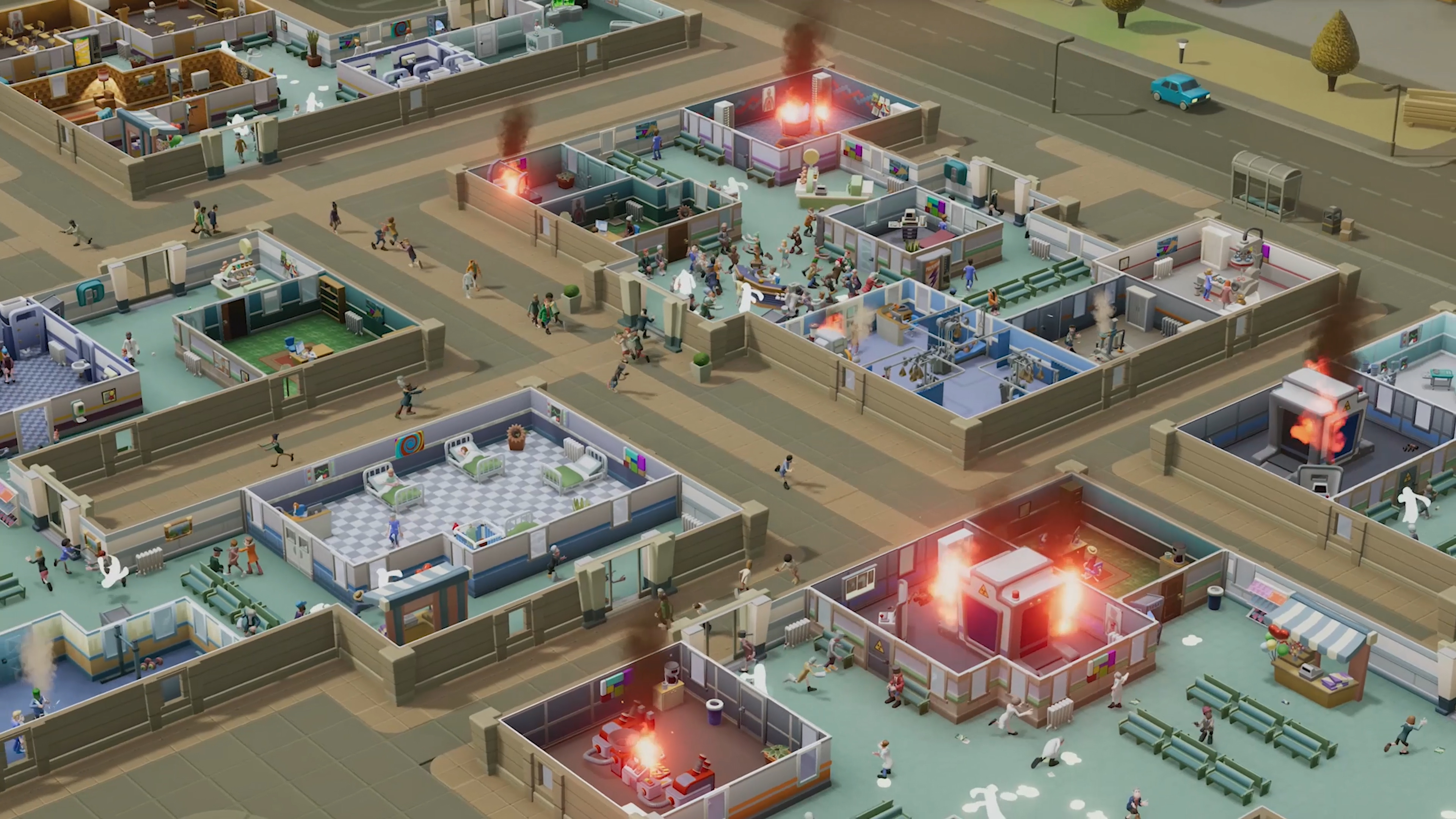 The next game is actually one I was talking about in a previous blog post, Two Point Hospital! To put it simply, Two Point Hospital is the spiritual successor to Theme Hospital. In the game, you are in charge of running a hospital and achieving certain targets, such us having a 75% success rate. Butt these aren't your average ailments, as patients could have light bulbs for heads or think they are clowns. Failure to properly cure these patients means their ghost could haunt your hospital and less money for you! This is a fun hospital management game that doesn't take itself too seriously, that I have an absolute blast playing.
Dirt Rally 2.0
So, here is a game that I don't own and that's because it is a racing game. I've have nothing against driving games but unless there is something more to the game than just racing, generally it won't hold my attention for long. Still, Dirt Rally 2.0 seems to be well received on Steam, so it maybe worth a look for racing fans, especially since three of the DLCs (H2 RWD Double Pack, Opel Manta 400 and The Porsche 911 RGT) are also included.
Street Fighter V.
Another game in a genre that I don't normally play! I think the last time I played a Street Fighter game was back in the 90's on a friend's Sega Megadrive. OK, now I feel old. As far as I can tell, the premise is pretty much the same: use combo moves and attacks until your opponents health is reduced to nothing. I'm sure there have been some improvements to gameplay since the nineties but overall it looks pretty as I remember but with improved graphics.
Bad North: Jotunn Edition.
We've reached the halfway point with the picks! I've actually tried out Bad North's demo on the Switch and found that I really enjoyed its simple take on the strategy genre. The aim of Bad North is defend your island from Viking invaders. To successfully ward off the invasion, you have to use the geography of the island to your advantage. Bad North is one of those games that is easy to learn but gives you the freedom to be a strategic as you want. If Bad North interests you, you can try out the demo for free on Steam.
Trailmakers.
Next up is a game that looks like Lego game about racing. In Trailmakers you craft your own vehicle, whether its an aeroplane or a car or a boat, then race/explore the world around you. I'm actually torn about this one, as it looks fun but I don't know whether it would hold my attention for long. I could definitely see fans of Minecraft or the Lego video games loving Trailmakers.
Unrailed!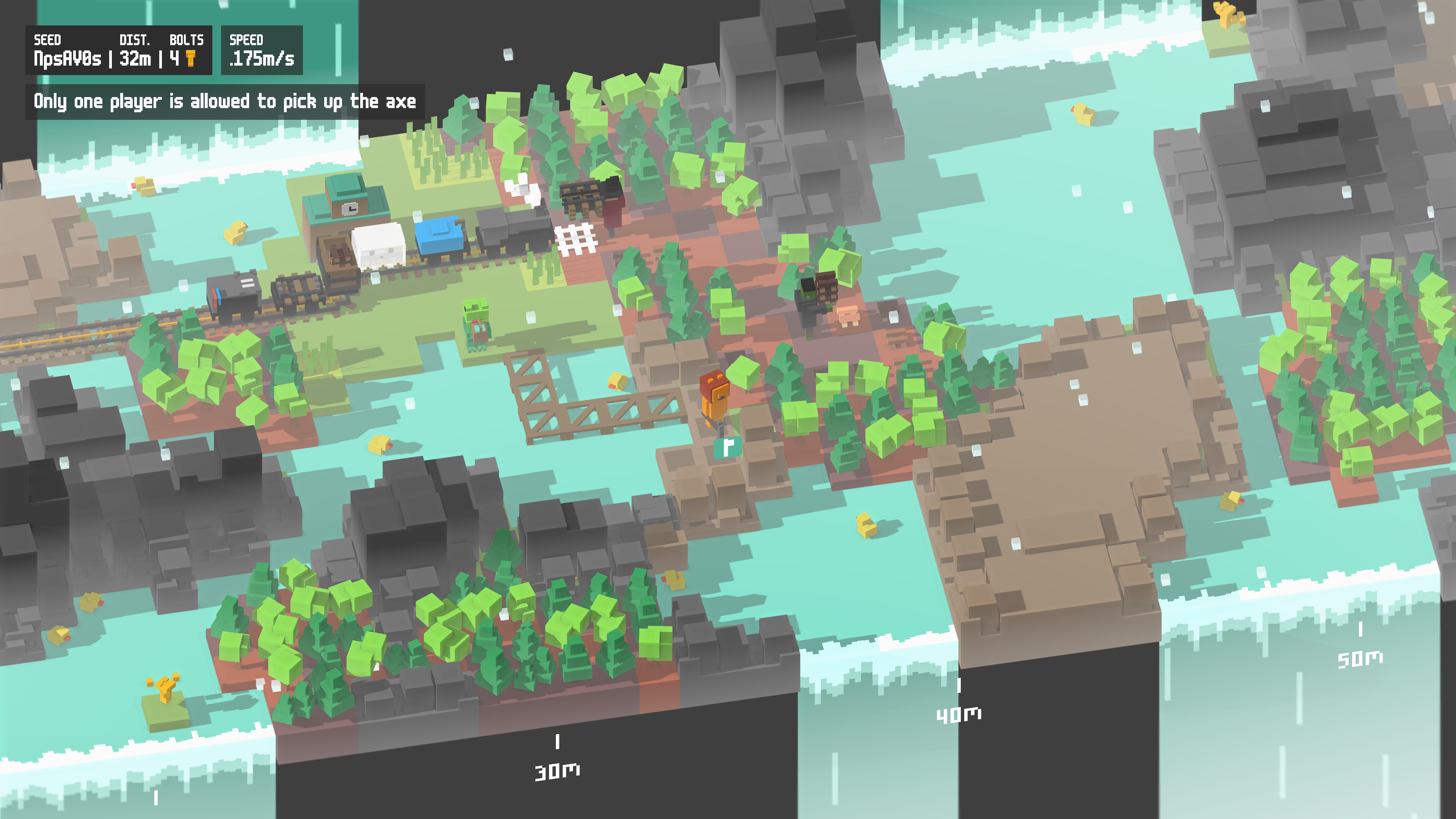 This next game looks like it is a recipe for chaotic fun. In Unrailed!, you and up to four friends are tasked with building a railway line across a number of different environments. The catch? The train is slowly moving along the line as you build it and if you don't build fast enough, the train will derail. This game reminds me a lot of Overcooked!, another great co-op game, which is definitely making me think I should pick Unrailed!
Whispers of a Machine.
Next up is a sci-fi murder mystery, point and click adventure game called Whispers of a Machine. In the game, you play as Vera, a cybernetically enhanced secret agent tasked with solving a series of murders. This game intrigues me a lot, from the story to the art style, so it is going to be one of my picks for this month.
Them's Fightin' Herds.
The next game option is another fighting game but this time its with horses and other four legged animals. I do love the colourful cartoon art style but I'm a little hesitant to pick two fighting games. At the moment, Them's Fightin' Herds is in Early Access on Steam, so not all the features are currently available. Still, if you love fighting games and are looking for something different, then this maybe a game to look in to.
Mages of Mystralia.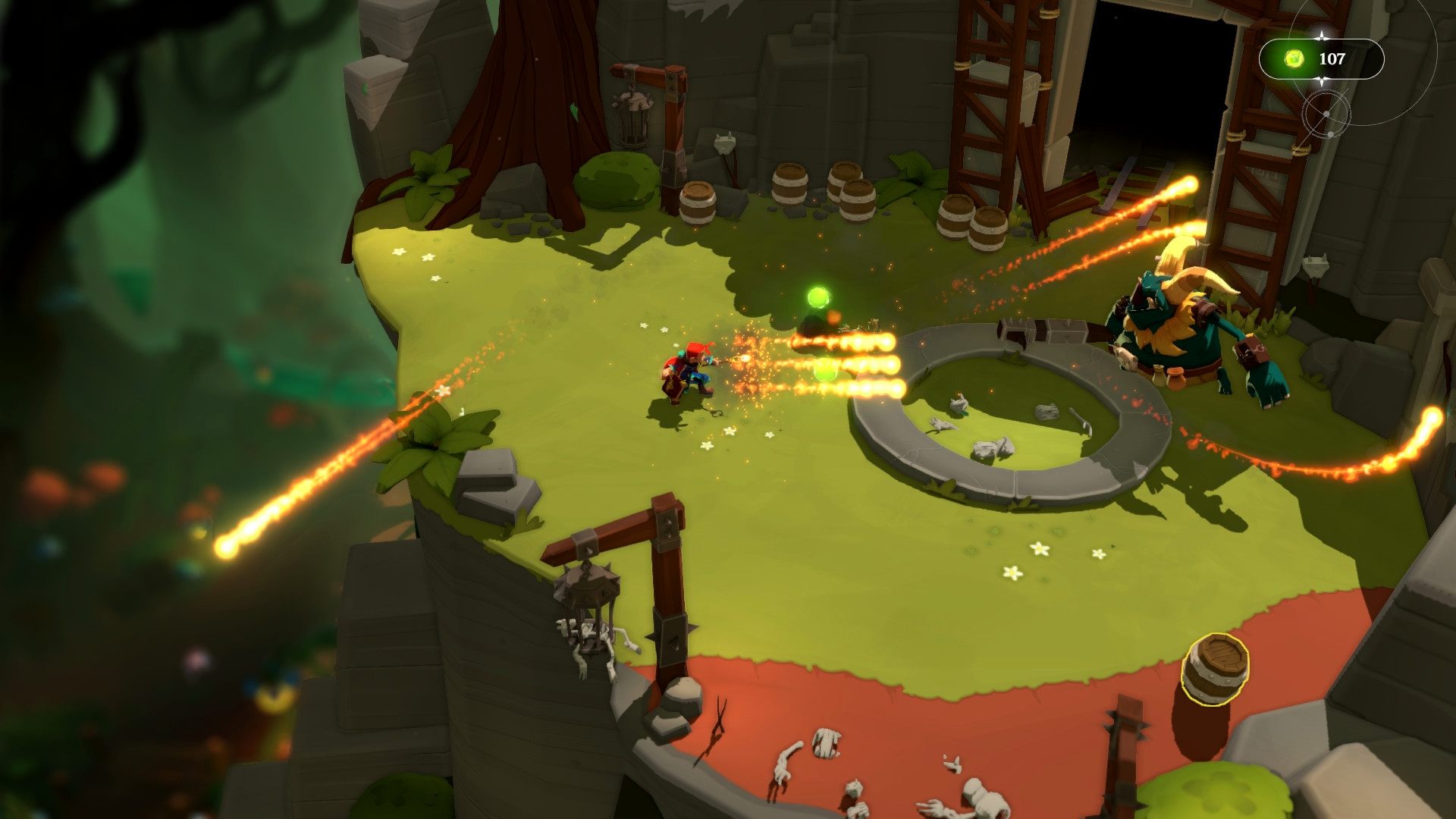 Moving onto another colourful looking game, we have Mages of Mystralia. In the game you play as Zia, a young girl who is able to use magic in a world where magic banned. In order to learn control of her powers, Zia undertakes a journey across the world. Think of Elsa from Frozen but with less singing. One of Mages of Mystralia's unique mechanics is that you can create your own magic spells, which adds an interesting level of customisation.
GRIP: Combat Racing.
We've reached the final game! GRIP: Combat Racing is a racing that quite literally defies gravity as you demolish your opponents, whilst you race. This actually reminds me a lot of a Playstation 1 game called Firebugs. I never played the actually game but I remember playing the Playstation Magazine demo disc of the game to death. I think for nostalgia's sake, I am probably going to pick GRIP: Combat Racing.
Which games did I choose?
We've seen all the options, so the only question that remains, which games did I pick? The ten games I chose were:
Middle-Earth: Shadow of War.
Graveyard Keeper.
Two Point Hospital.
Street Fighter V.
Bad North: Jotunn Edition.
Unrailed!
Whispers of a Machine.
Them's Fightin' Herds.
Mages of Mystralia.
GRIP: Combat Racing.
Which games would you have picked? Let me know in the comments below. Humble Bundle no longer tease us with what will be in next month's list, so come back next month when we can check out all the games together.
See you then!