E3 2019 is upon us and while that is getting us hyped for future video game releases, let's get hyped over some older games in the June Humble Monthly Bundle!
1. Call of Duty: Black Ops 4.
The first game in the bundle comes as no surprise, as it was the revealed game for this month. I'll be honest, I was not exactly excited for Call of Duty: Black Ops 4, mainly because I'm not a Call of Duty fan. In fact, the last one I played was World at War on the Xbox 360. Still, if you like your online multiplayer, first person shooters, then I guess you could do worse than this.
2. 911 Operator.
OK, so things are looking up with the next game. 911 Operator is management simulator in which you take on the role of an emergency dispatcher. The aim of the game is to respond to all emergencies reported with the right response team. The fact that you can choose top be a dispatcher for any city in the world, sounds really intriguing. This game looks to be a rather unique simulator, that I will definitely be trying out soon.
Price on Steam: £10.99 (UK)/ $14.99 (US).
Also included in the bundle was Special Resources DLC, which adds more vehicles, equipment and emergency reports.
Price on Steam: £3.49 (UK)/ $3.99 (US).
3. Red Faction: Guerrilla, Re-Marstered Edition.
Now, here is a blast from the past! I remember my brother playing Red Faction: Guerrilla on the Xbox 360 years ago when it first game out. I think it was destructible environment that really appealed to him. At the time, I never saw the appeal of game but maybe I was being unfair and I now have the opportunity to give the game a chance. Basically, you are a rebel on Mars who is trying to win independence from the Earth Defence Force, which apparently means destroying everything in sight. And I mean everything.
Price on Steam: £14.99 (UK)/ $19.99 (US).
4. Duskers.
Our next game is definitely a change of pace, but still a sci-fi game. In Duskers, you have to work out why the universe is basically a graveyard, by exploring derelict spaceships with drones. This looks like it is one of those games that will take a little time to get good at but will be rewarding experience once you have.
Price on Steam: £14.99 (UK)/ $19.99 (US).
5. Paratopic.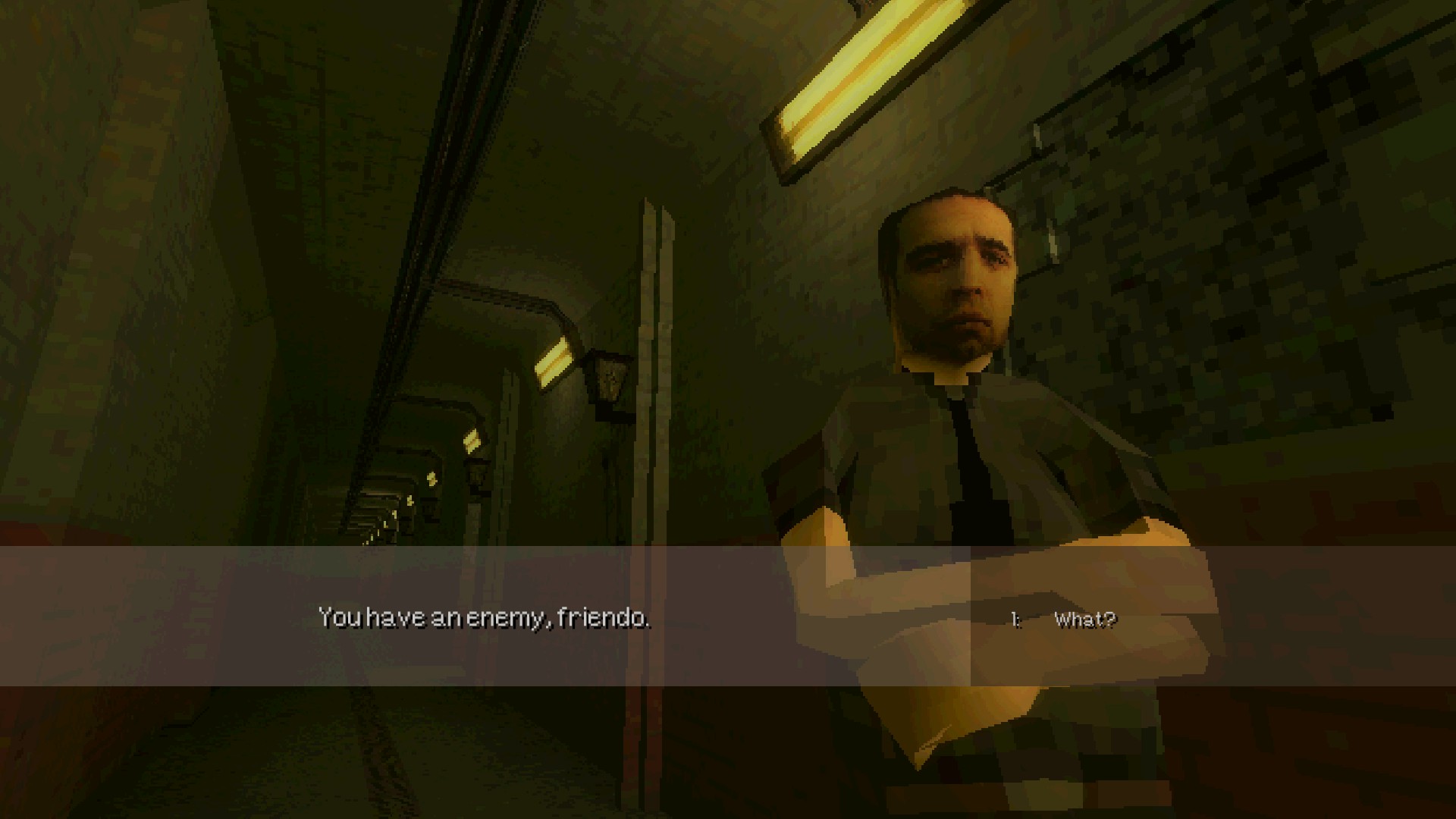 The fifth game in the bundle, Paratopic, is a first person horror game with a retro visual design. It seems like Paratopic is an anthology of different stories that are tied together, rather than one linear plot. Long time readers of this blog know that I am not a huge fan of horror games, so Paratopic maybe sitting in my Steam library for a little while.
Price on Steam: £4.79 (UK)/ $5.49 (US).
6. Pool Panic.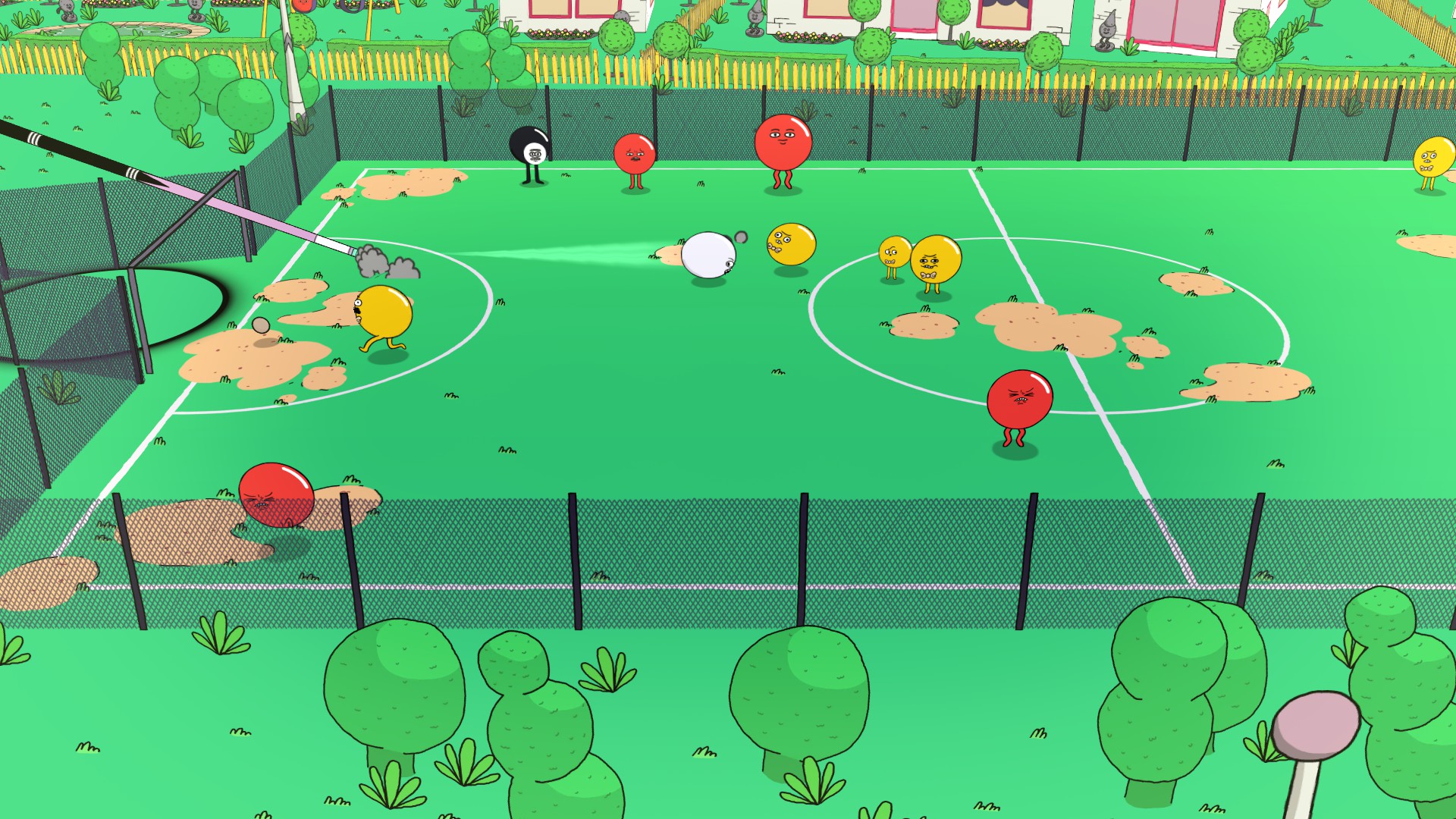 The next game advertises itself as 'the world's least realistic pool simulator' and judging by the screenshots, I have to agree. Still, I love the cartoon art style and it looks like the game may have a sense of humour, so I'll be trying Pool Panic out, at some point.
Price on Steam: £11.39 (UK)/ $14.99 (US).
7. Macdows 95.
And finally, the last game in the bundle is the Humble Original, Macdows 95. This game is a puzzle game based on a fictitious computer operating system. I'll be honest, the game doesn't really jump out at me, so I'll probably be giving it a pass.
And that was the June Humble Monthly Bundle! There didn't seem to be as many games in the bundle as in previous months and I can't help but feel Black Ops 4 may have taken up most of the budget for this month's games, which is a bit of a shame. Still, 911 Operator, Pool Panic and Red Faction: Guerrilla, Remarstered Edition, all look to be promising games that I'll be trying out. Which games in the bundle got your attention? Let me know in the comments below!
Next month's revealed games are Hellblade: Senua's Sacrifice and Moonlighter. If you subscribe now, you can unlock both of the games straightaway; if not feel free to come back next month when I'll be looking at all the games in the July bundle.
See you next month!