Since it's been a while since I've posted a book recommendation and since the film, Jurassic World, is on its way, I thought now would be a good time to talk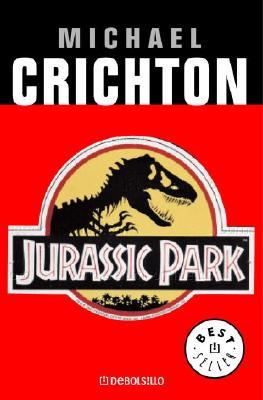 about the book that started it all, Jurassic Park by Michael Crichton.
The book follows a couple of paleontologists (dinosaur scientists) as they are asked to tour a new safari-like park which is home to genetically engineered dinosaurs. Despite being assured that the park is completely safe, one thing leads to another and the whole tour group soon is in peril.
I first read this when I was about thirteen years old and even though it is quite heavy in scientific terms, I thoroughly enjoyed it. The book has the right balance of action and scientific theory; with the plot pacing spot on. The group of characters are varied and well developed. I find I tend to pick this book up every few years and each time, I love reading it. I also find that it doesn't take me long to read it, despite the length of the book itself.
So if you like dinosaurs, science gone wrong or just want to see where the franchise started, I recommend you read this book!
Please note: Thero excavated this image from www.goodreads.com.